Back to school can be a tricky time to get dinner on the table each night. With homework, tired kids and crazy schedules hitting us at 100mph it can be hard to get in the swing of things and get everything done in time! Use this handy trick to get a delicious dinner on the table that your family can enjoy even on the busiest of weeknights!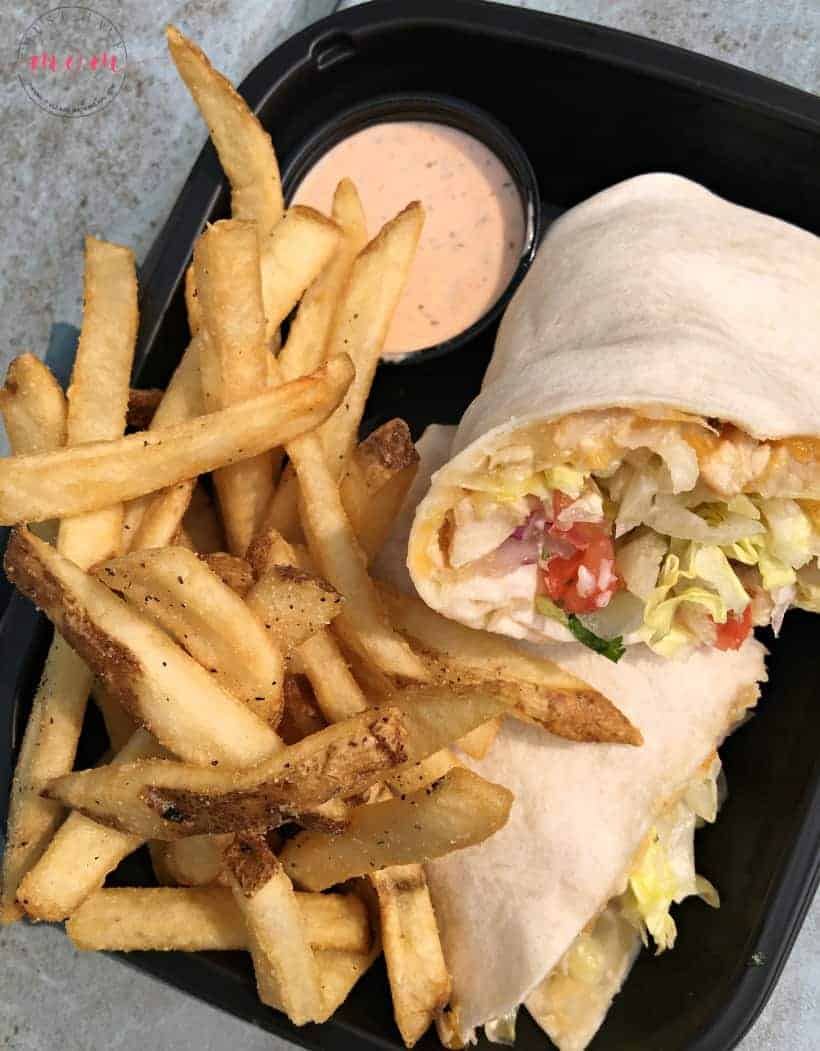 Back To School Dinner Dilemma
When the kids go back to school part of me rejoices for the return of structured days, schedules and organization. Then reality hits and I realize I am nowhere near as organized as I want to be and that meal plan I made on Sunday just isn't going to happen by Wednesday night. I'm screaming it's cereal for dinner, the kids are groaning and my husband is pleading with me to put a delicious meal on the table. I've learned that I can't always be the Type A, organized super mom that I strive to be BUT I can fake it!
The good news is, you don't always have to be the supermom and it's okay to have some help. While you probably can't afford a live-in chef (boy do I wish I could!) you can afford to do this trick on busy weeknights so you can put dinner on your table and keep your sanity intact.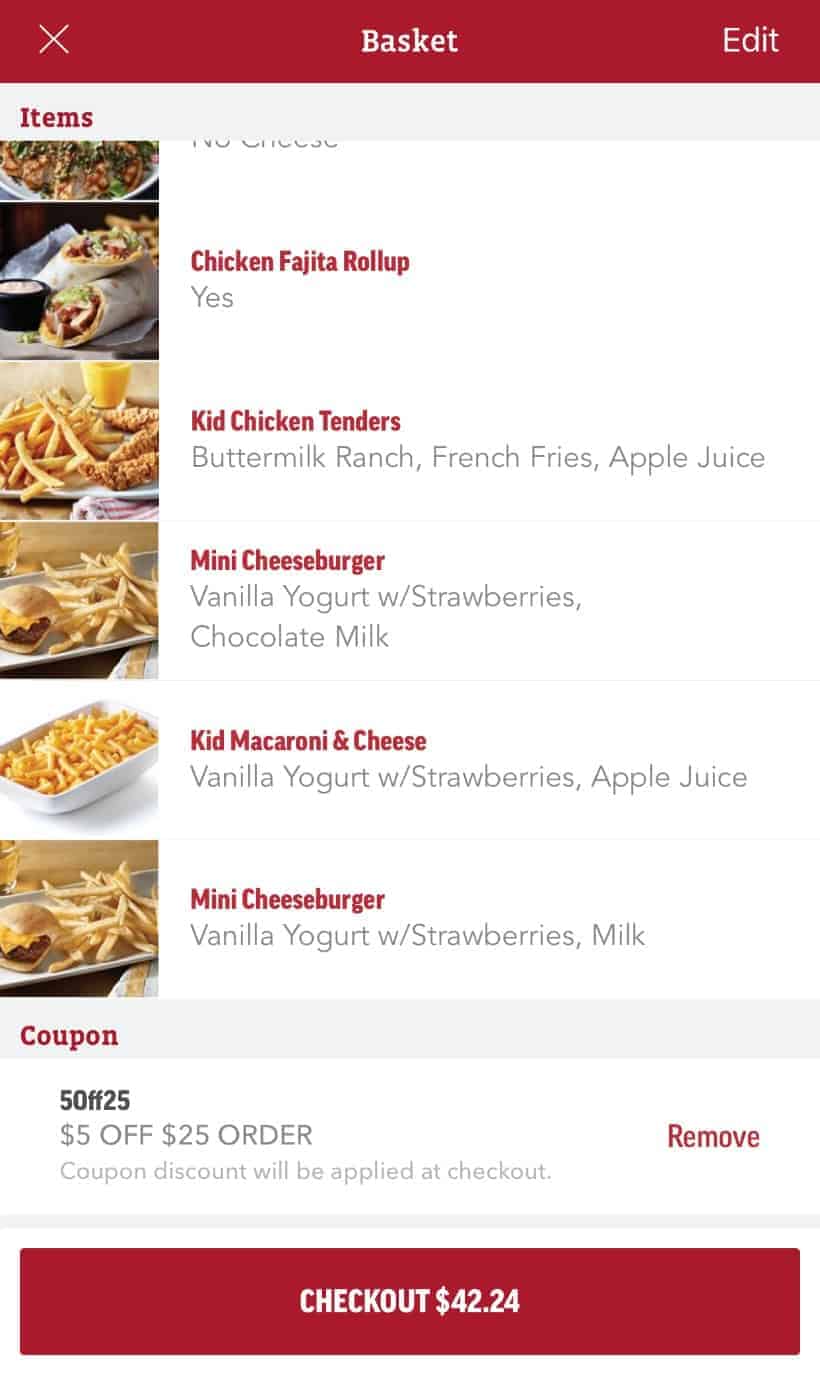 Applebees Takeout
I'm not a big fan of fast food and it leaves something to be desired when serving dinner to my family. That's why I was so excited to learn that Applebee's has takeout! It's called Applebee's Carside To Go and it's always a huge hit here when dinner just isn't going to happen of my own doing. I whip out my phone and scroll over to the Applebee's app where I can easily order everyone's favorites. And the best part? I don't even have to get out of the car! I'll show you how to use this handy hack to rock your house on busy weeknights.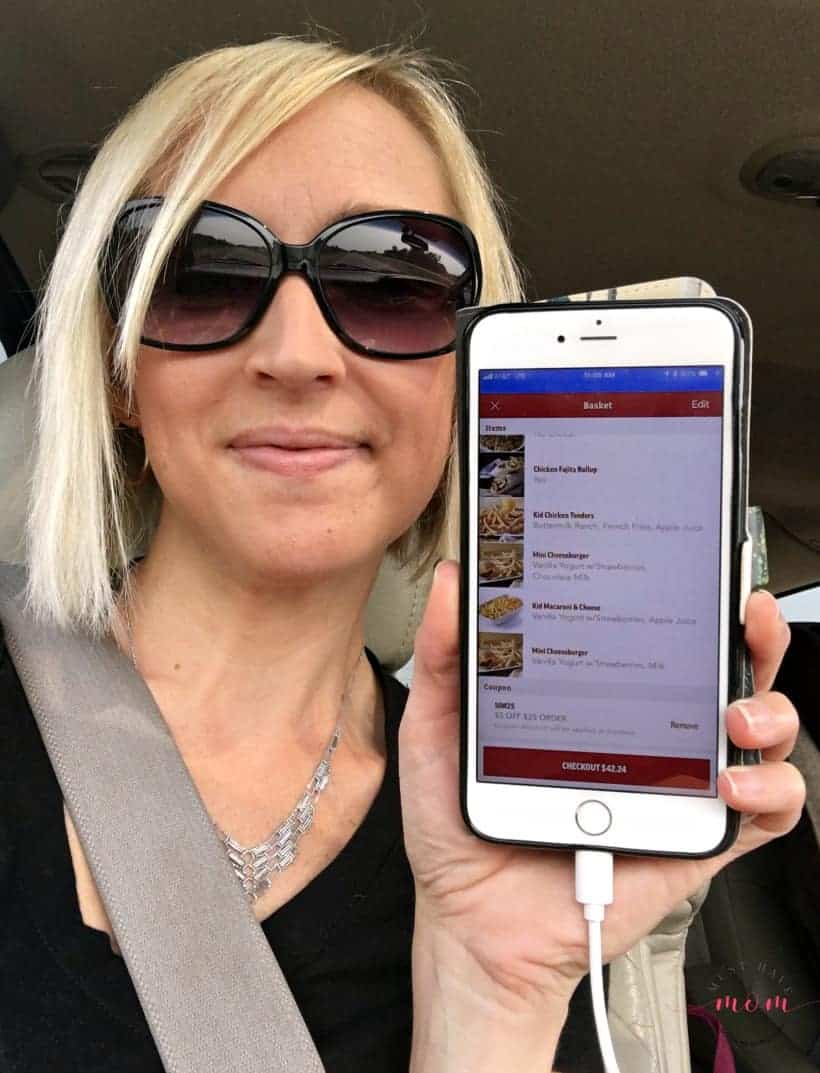 Applebees Ordering Online
Get started by downloading the Applebee's app where you can easily order Applebee's online. You can also order from your desktop computer or by phone if you prefer. I love that I can order while we are out and about and skip fast food in favor of "real food". Once you've downloaded the app you can select a location and choose a pick up time. That's right you can even order in the morning and set it to pick up after work! It will be ready and waiting for you when you drive up. Choose everyone's favorite meal, add any options and then checkout.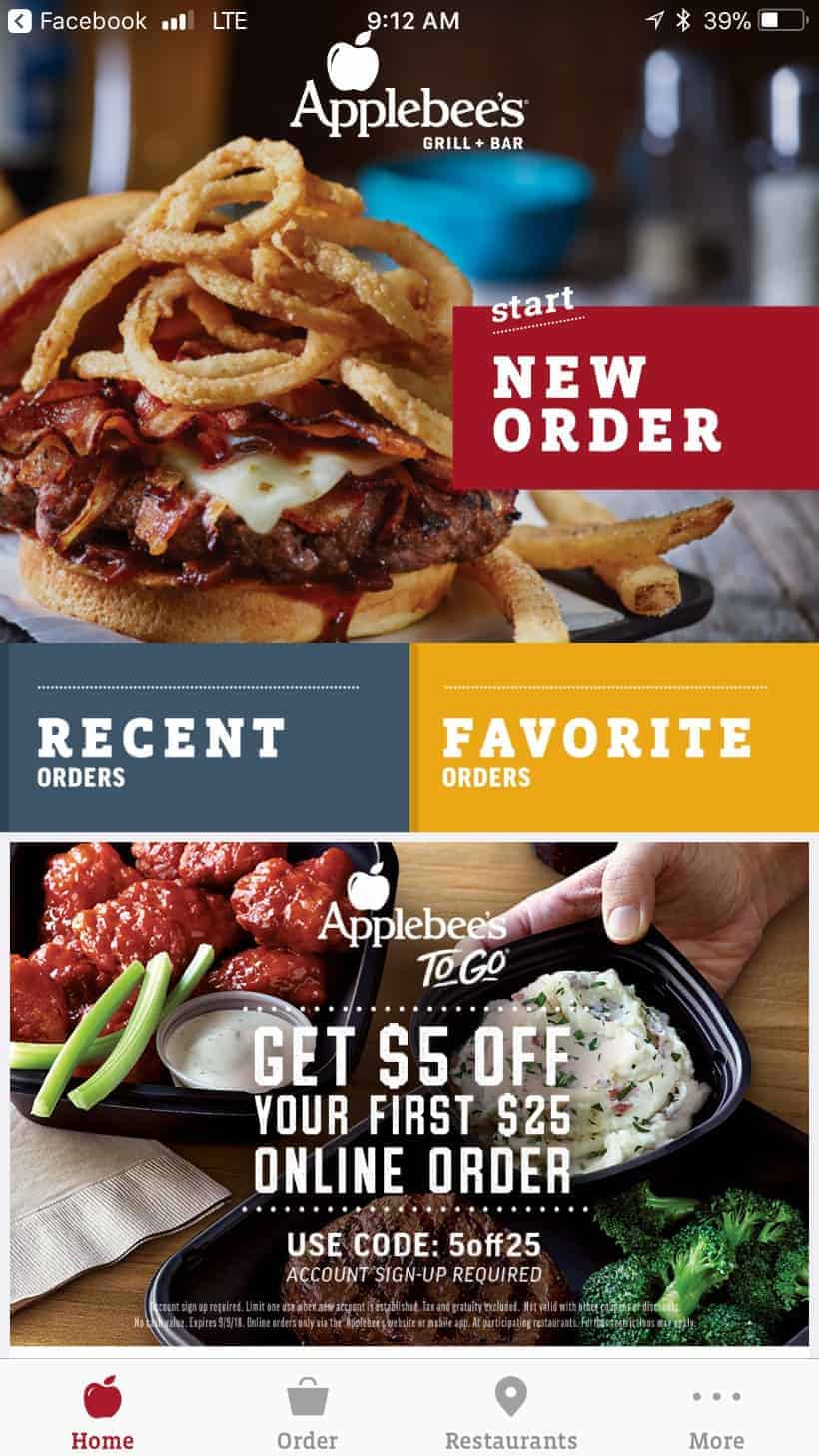 Applebees Coupons
Of course, I wouldn't let you in on this sanity-saving secret without also giving you a money saving Applebees coupon to use! When you are checking out use code 5off25 to get $5 off your first order of $25 or more. That means you just got dinner, kept your sanity AND saved money doing it. BAM! Mom of the year right there.
Applebees Carside To Go
Once your order is ready, simply drive up and park in a designated Applebee's Carside To Go parking spot and wait in your vehicle. They will bring your food straight to your car and you don't even have to leave your seat. How cool is that?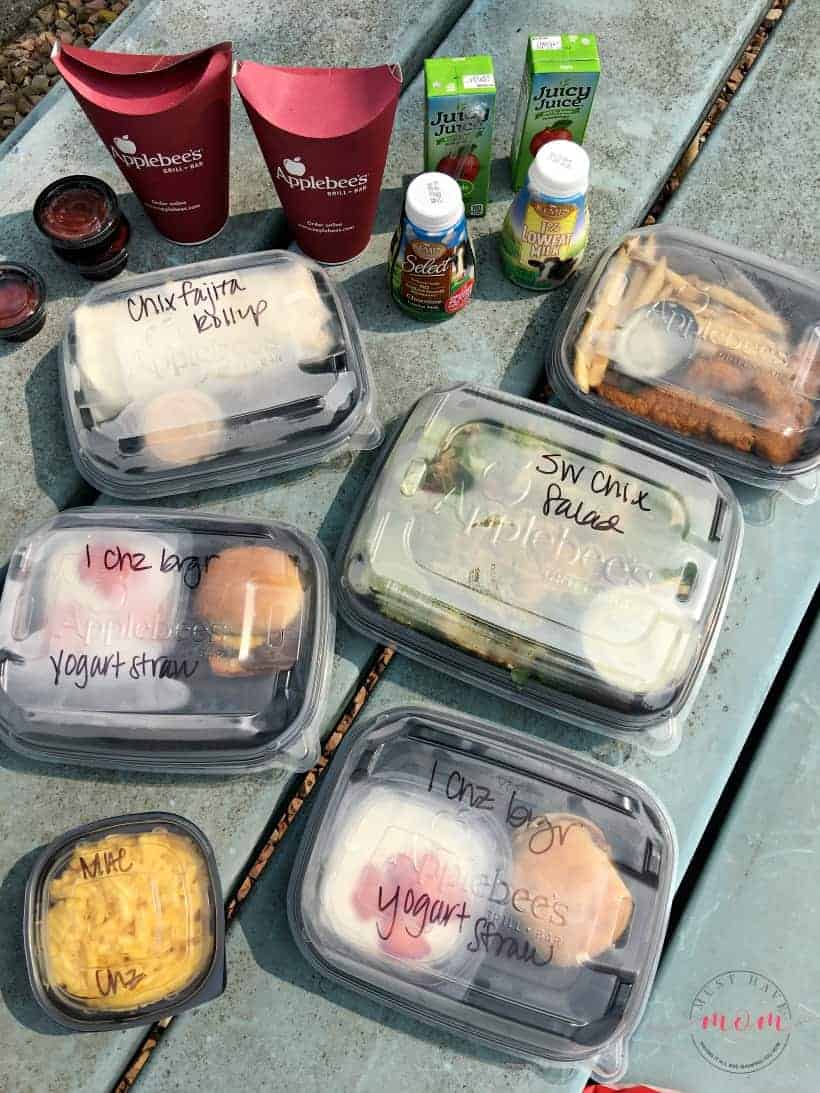 Drive that food home or if you're on the run then toss out a picnic blanket between the kid's practice schedules and serve up dinner.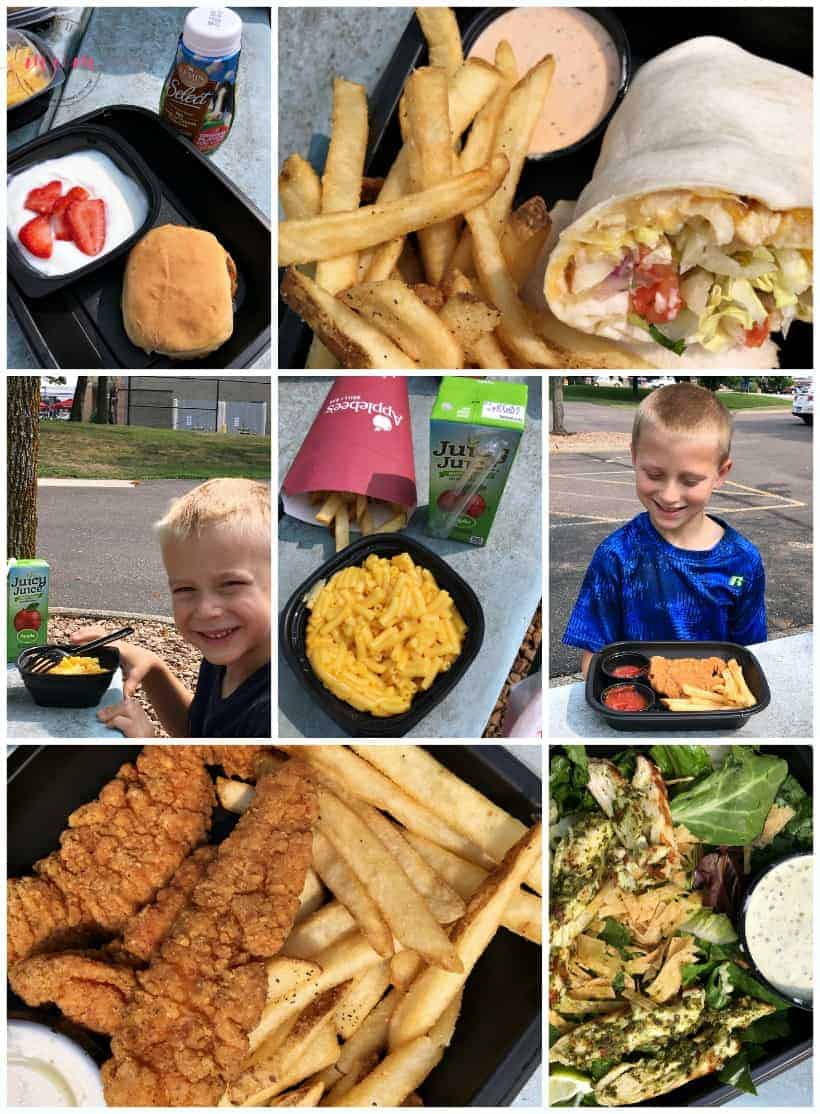 My kids LOVE the variety of menu options on Applebee's kids menu too. They can choose a meal plus a fun side like strawberries and yogurt or mozzarella sticks! They also get a drink (think milk or apple juice) and that makes for a rounded meal.
My husband and I love their salads and wraps! I got the chicken fajita wrap with fries. My husband got the Southwest Chicken Salad and it was amazing.
This is a sponsored conversation written by me on behalf of Applebee's. The opinions and text are all mine.