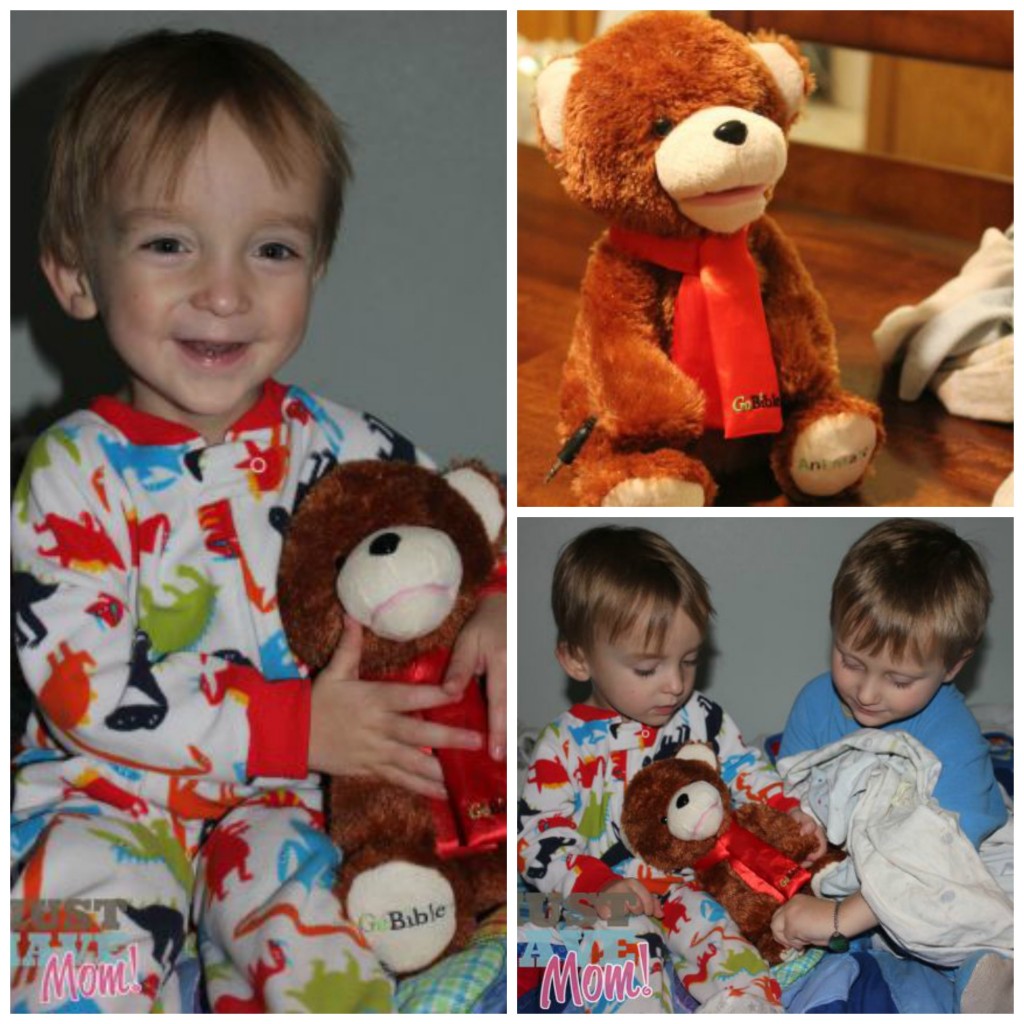 Every night at bedtime we strive to read our kids bible stories. We want them to learn the bible stories and have fun reading them together each night. I found this fabulous bible story bear that has been a great addition to our nightly routine! Ani-Mates is a talking stuffed animal that comes with over 30 preloaded, professionally recorded children's Bible stories to vivid life for young listeners. It features a mouth that moves in simulated speaking as digitally recorded Bible stories play through hidden speakers. Plus, with the download of a free app, children can watch the stories come to life on a smart phone as they listen to the stories being told!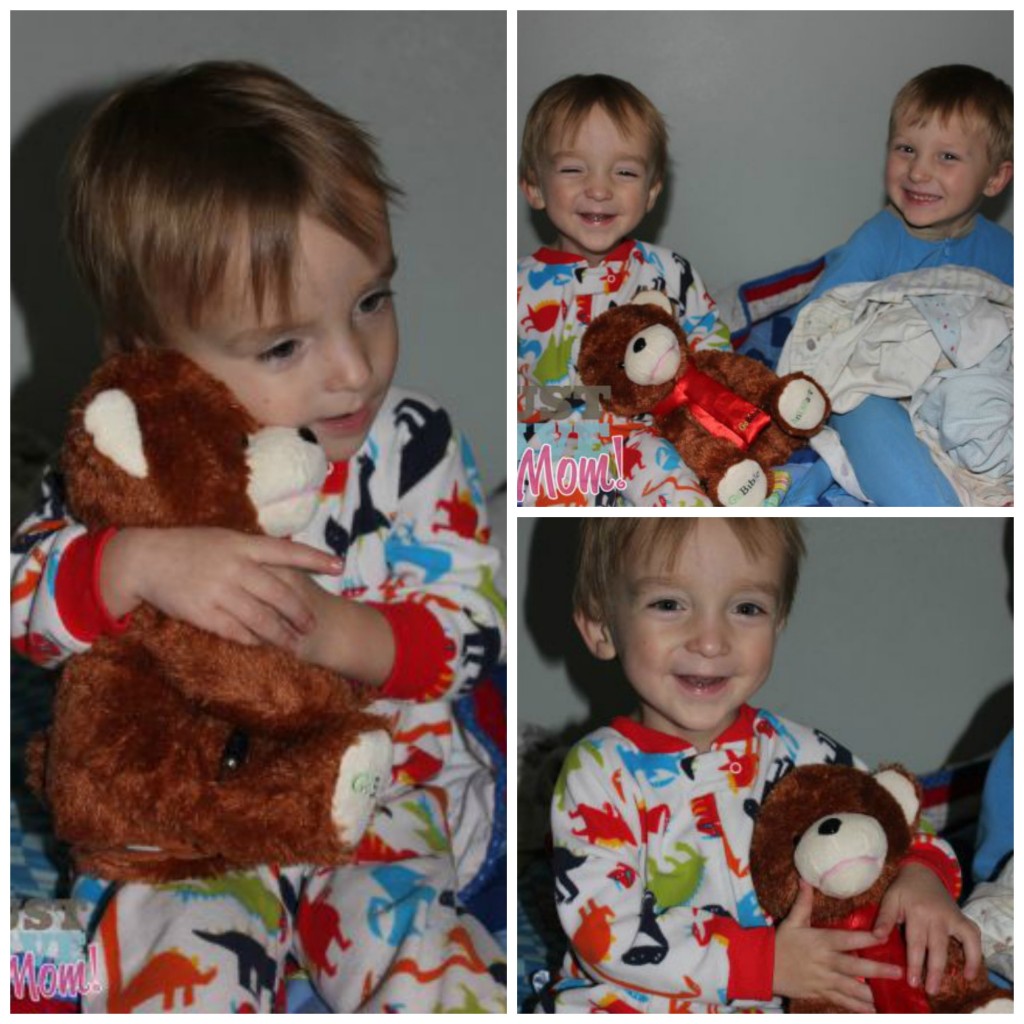 My kids love the Ani-Mates bear and I love that they are learning bible stories in a new, fun way. They are enthralled by the moving mouth and the bear does a great job at keeping their attention. It's easy for them to push the foot and get another story too. This is one more way to make bedtime meaningful and fun while teaching our children good values.
Ani-Mates is available in a plush bear or puppy with a lamb on the way for Easter. It has a wide variety of features we love:
Mouth moves to simulate a story being read
Preloaded with over an hour of professionally narrated audio
Speakerphone allows loved ones to call and read a story or say good night
Able to play apps for visual and audio experience
Record a personalized gift message for the recipient
A perfect gift to share your faith with a loved one
Ani-Mates will be available in November 2013 online at Ani-Mates websites and through leading Christian retailers. This is the perfect meaningful Christmas gift for the child on your list this year! Give the gift of bible knowledge! With additional apps being added to the Ani-Mates library this toy will not get old!
Win! One reader will win an Ani-Mates Bible Story plush of your very own! Enter below 🙂