I had a whirlwind week that started out in NYC with an important mission in mind. I was there on behalf of Similac and my partnership with the Sisterhood of Motherhood. I was joined with many other moms, all with a common goal, to end mommy wars. Mommy wars have been raging since before we were born and with the advent of social media it seems they have just burned hotter and hotter. Similac aims to end that and I plan to join them in shouting the word to everyone I know. Take a look at what we mean…
Have you ever felt judged? I think as moms we can all relate to this message.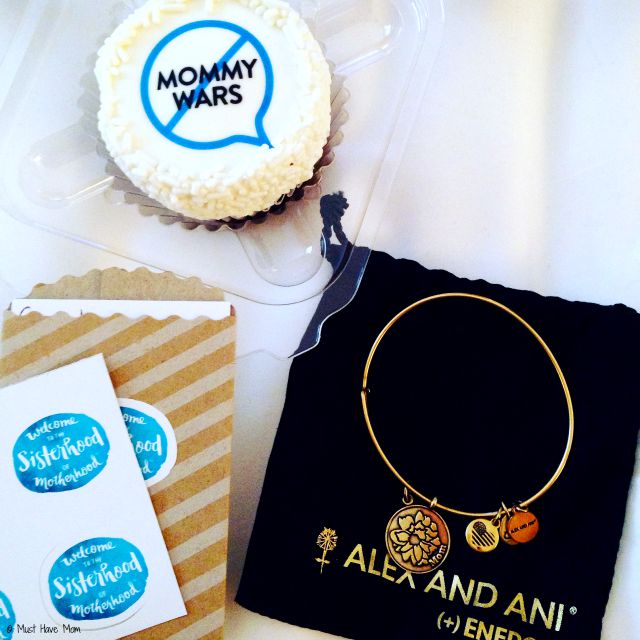 I was greeted with an amazingly delicious #EndMommyWars cupcake and a beautiful mother bracelet from Alex and Ani which has also fueled a new addiction to their gorgeous bangles.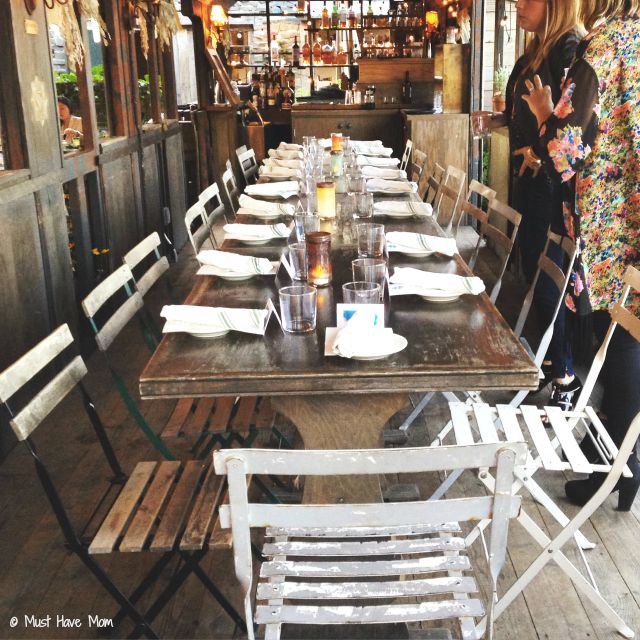 Myself and the other Sisterhood of Motherhood moms headed to Gallow Green's rooftop restaurant and we got to eat inside this old railcar. It was so amazing and it felt like you were nestled away in a secret garden. We chatted about everything we felt judged for. I shared that I often feel judged for being a work at home mom. A lot of important people in my life have judged me harshly for my decision to work online while also staying home with my kids. It's time to put a stop to the judgement and unite. Let's build each other up instead of tearing each other down. As we discussed our insecurities as mothers we realized that we are all in this together.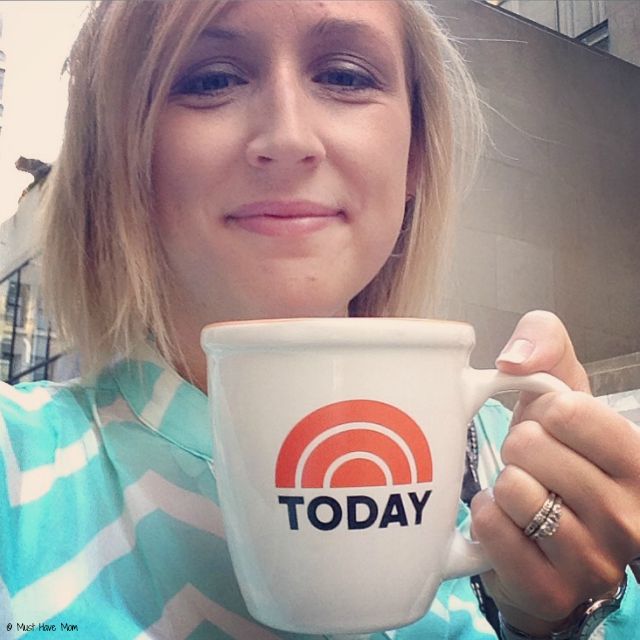 The next morning we headed over to the set of the Today show. I snagged myself one of those famous mugs!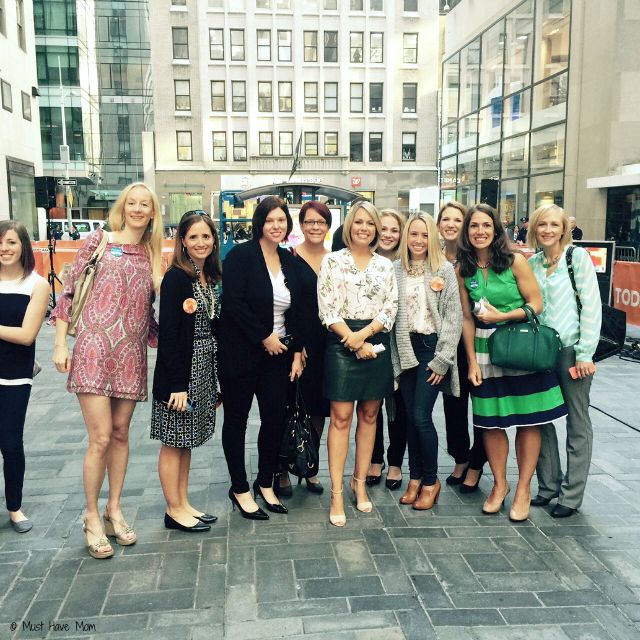 We got a behind the scenes look at the studios and got to meet some of the show's hosts. We then headed upstairs to the famous Rainbow Room, the scene for our parenting panel to discuss judgement and mommy wars.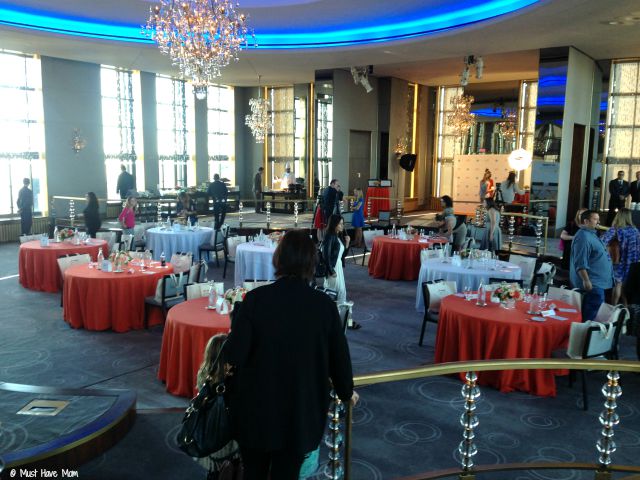 The Rainbow Room was incredible! The views were indescribable and the setting was just perfect for our panel discussion.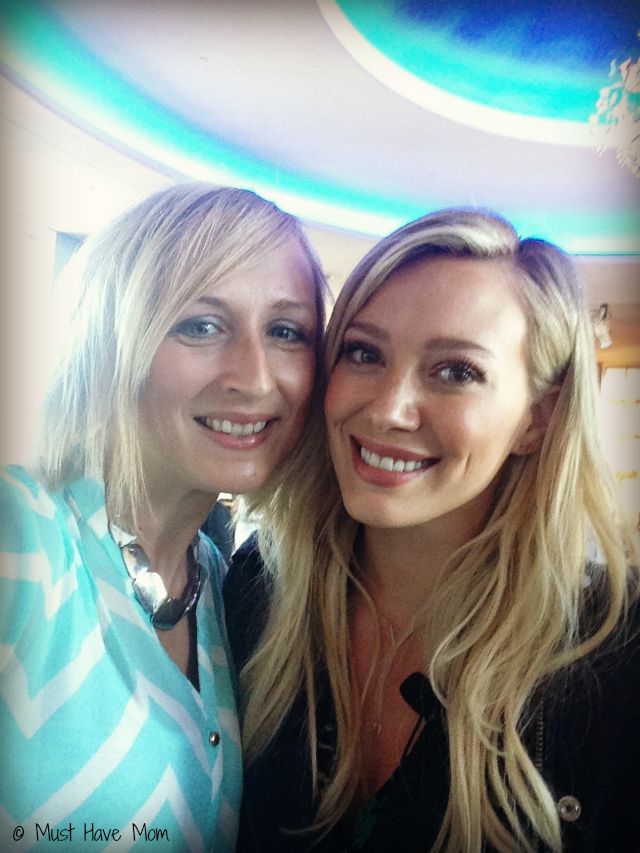 We welcomed Hilary Duff and Haylie Duff who are also on our team to end mommy wars. They have been the subject of a great deal of judgement and hearing that even celebrities experience the effects of mommy wars was definitely interesting. No matter who you are, if you are a mother, chances are you've been judged for the decisions you've made.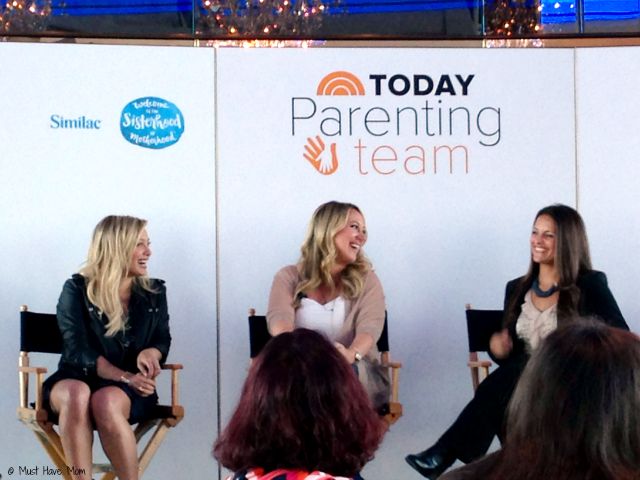 Our discussion was real and raw. Moms shared their feelings on judgement and just how much it hurts our hearts to hear people criticize our parenting decisions. One thing that really stuck out to me during our discussion was that no one person's journey is the same as another's. Why then do we expect everyone to raise their children the same? There really is no one right way to raise a child. Everyone brings different things to the table and what worked for me, might not work for you. It's okay to be different.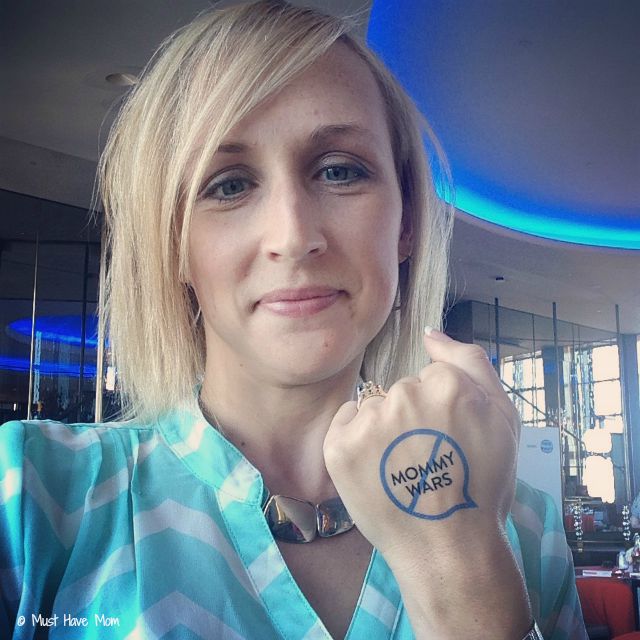 Join me in ending mommy wars for good. You may not think that you are judging another parent, but look at the way you speak to other parents and evaluate if it may be condescending or if it may inadvertently be making another mom feel bad. Just because I breastfed my babies, doesn't give me the right to look sideways at you for choosing formula. Likewise, just because I work from home doesn't make me less of a mother than a parent that stays home full time.
If you are a mom who is feeling judged then there is something important to keep in mind. The person judging you is coming from a place of lack in their own lives. Their judgement is a reflection of their own unhappiness. Don't allow it to shake you. Instead smile to yourself knowing that they are coming from a place of lack. Respond confidently, but not defensively. A simple "This is what works for our family." is enough to diffuse the conversation. Change can start with you. Don't allow them to make you feel like less of a mother.
Let's unite. Stop dividing. Start building each other up instead of tearing each other down. Let's start a movement. Join the conversation on the Sisterhood of Motherhood Facebook page.
Will you join me in ending the mommy wars?