This is a sponsored post written by me on behalf of Purina for IZEA. All opinions are 100% mine.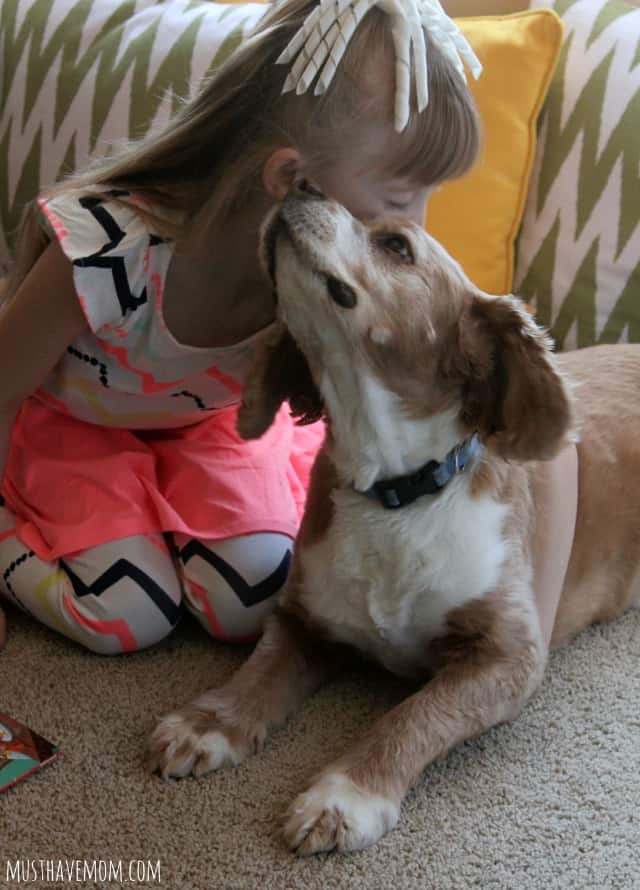 Encouraging kids to read is so important. Reading is the foundation to your child's education and is a skill that they need to utilize for their entire life. I loved reading when I was younger (and still do!) and one thing that really motivated me was the Summer reading program at our library. It was a competition to see who could read the most books. You checked out books and read them then returned to give a book report to the librarian. Then you were able to add a star to your name for each book you read. The winner at the end of Summer with the most books read would receive a trophy. I won that trophy several years in a row. I loved having incentive to read.
Dollar General recognizes the importance of literacy and just how important it is to begin fostering that at a young age. Kids can be timid when it comes to reading aloud as they are learning to read and master new words. They can become embarrassed while reading and that can lead to a fear of reading aloud. Dollar General and Purina have teamed up to bring in an audience for your child to read aloud to without any fear of embarrassment, your pet!

MY LATEST VIDEOS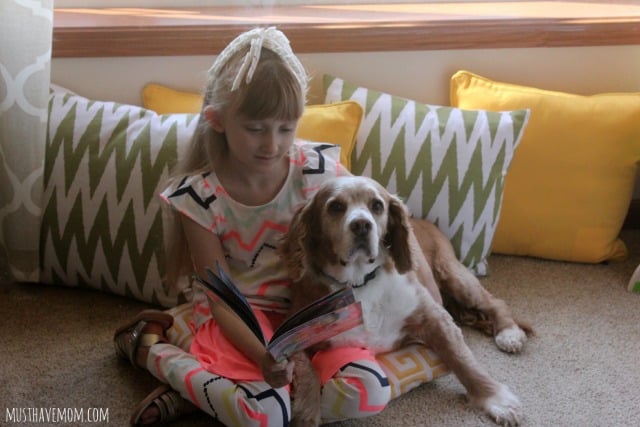 Encouraging kids to read aloud to their pet increases their reading skills and confidence. Your pet offers a listening ear that will never judge their ability to read aloud! They don't have to feel alone while reading and can have the confidence needed to read aloud when their best buddy is listening up. Encourage your kids to read to your pet. It's a great incentive for them to read aloud. My daughter is best friends with our dog Max and she loves to read aloud to him. They do everything together and it is their nightly routine to read books together for thirty minutes. This helps her fulfill her required reading minutes for her school work and has really helped her become a better reader. Max is a great pal to keep her company while she reads too!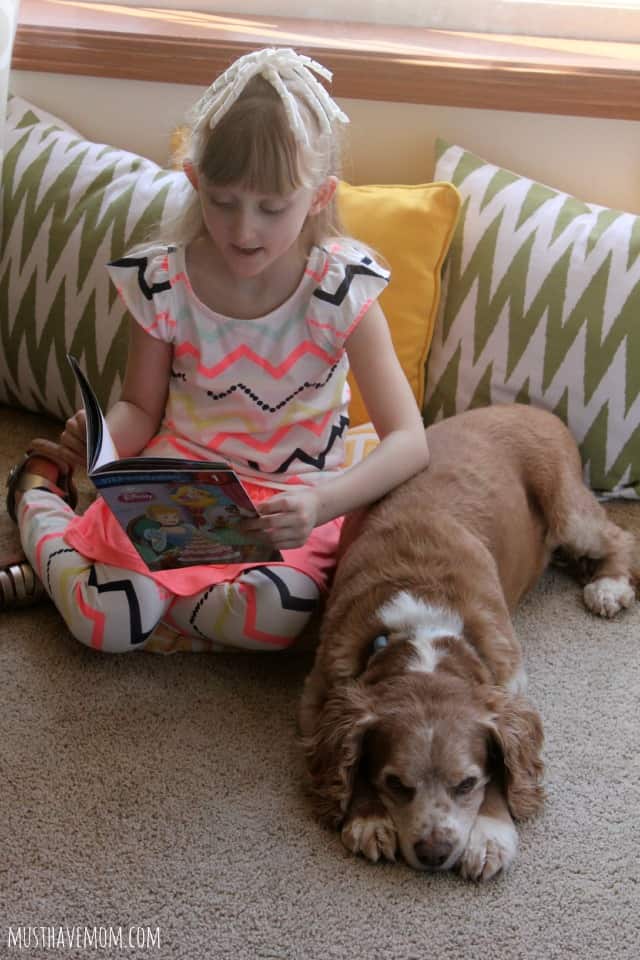 Doing something with your pet is always more fun and reading is no exception. During April visit Dollar General and save on Purina pet products while helping improve kids reading skills & self-confidence. Purina is offering up four Dollar General digital coupons here & for each one redeemed from 4/5/2015 through 4/30/2015, Purina will donate $1 to the Dollar General Literacy Foundation up to $20,000! Let's help the Dollar General Literacy Foundation while saving money on our pet's favorite things!
The Dollar General Literacy Foundation awards grants to nonprofit organizations and schools that help individuals learn to read, prepare for the high school equivalency test, or learn the English language. The contributions from the promotion will be used towards these grants.
Grab these four coupons and redeem them at Dollar General and Purina will donate $1 to the Dollar General Literacy Foundation!
Save $1.00 on one (1) 12lb bag of Purina® Friskies® Dry Cat Food
Buy ANY five (5) 5.5oz cans of Purina® Friskies® Wet Cat Food and get one (1) can FREE (up to 50¢)
Save $1.00 on one (1) 14lb or larger bag of Purina® Alpo® Dry Dog Food
Save $1.00 on ANY one (1) package of Purina® Tidy Cats® Scoopable Litter
Does your child enjoy reading to their pet? Encourage them to give it a try! Snap a pic and share it on your social media and encourage your friends to do the same!