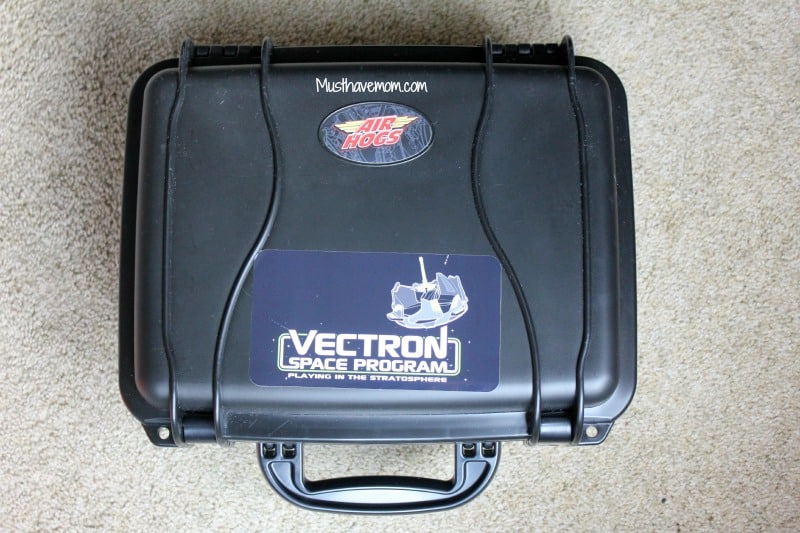 I received a top secret, confidential case containing an out of this world toy from the Vectron Space Program this week. I'm not sure who was more excited to open it and try it out, my husband or the kids.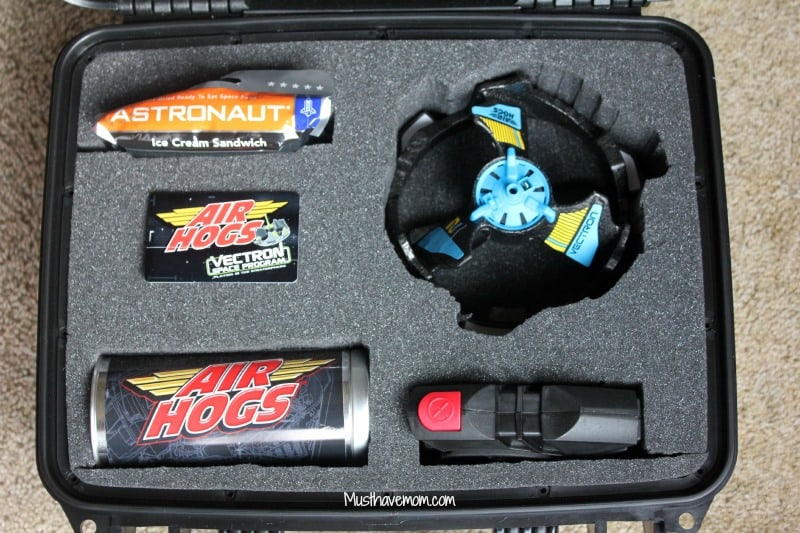 Inside the case was a Vectron Air Hogs toy. This is the UFO (unbelievable flying object) where you control its flight by just waving your hand, not a controller! The Air Hogs Vectron Wave uses smart Wave Control altitude sensing technology to rise up and glide above obstacles.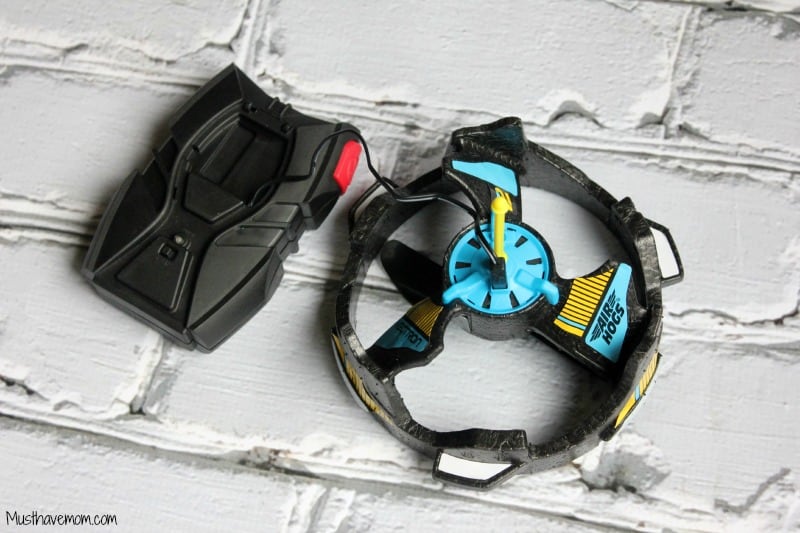 We began by charging it. It charges off the base which plugs in to the Air Hogs unit.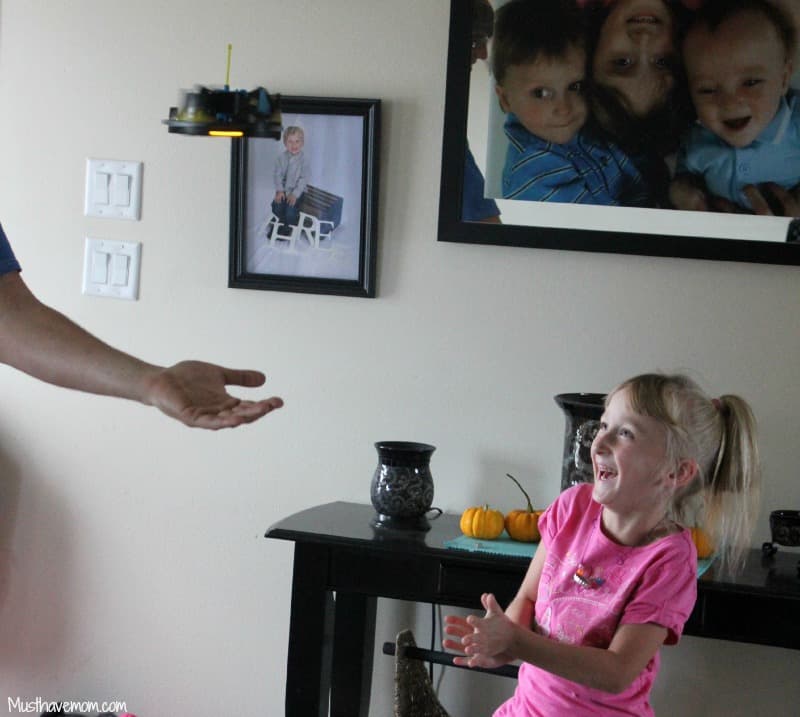 Once it was done charging (indicated by a green light), it was ready to fly! Everyone was so excited to try it out and I was hoping it would work as it said it would. The idea that I could use my hand to control the Air Hogs without the use of a remote control sounded pretty unbelievable to me.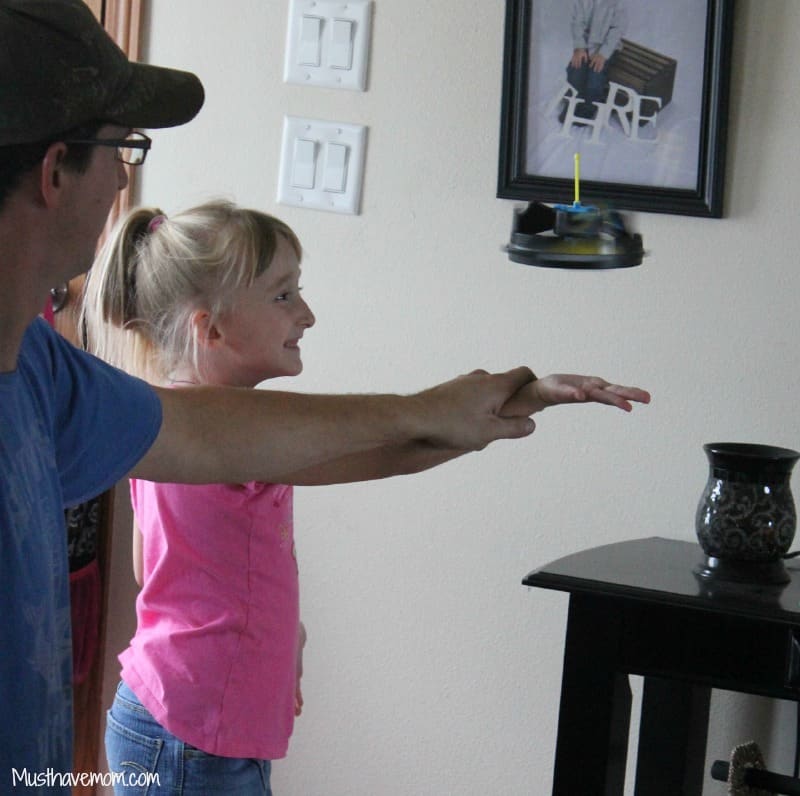 Seeing is believing and boy do I believe now! Look how cool this thing is! My husband showed my daughter how to use her hand to control the Air Hogs. By moving your arm up or down you control it's flight.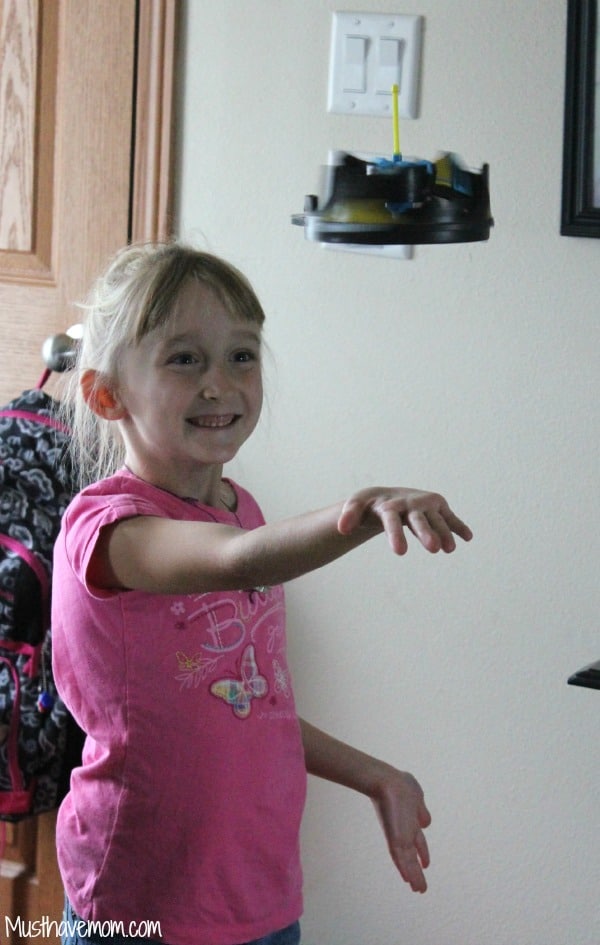 You can also use the catch stick on top to toss it back and forth. Just grab the catch stick, point the Air Hogs in the direction you want it to fly and release. It's SO cool!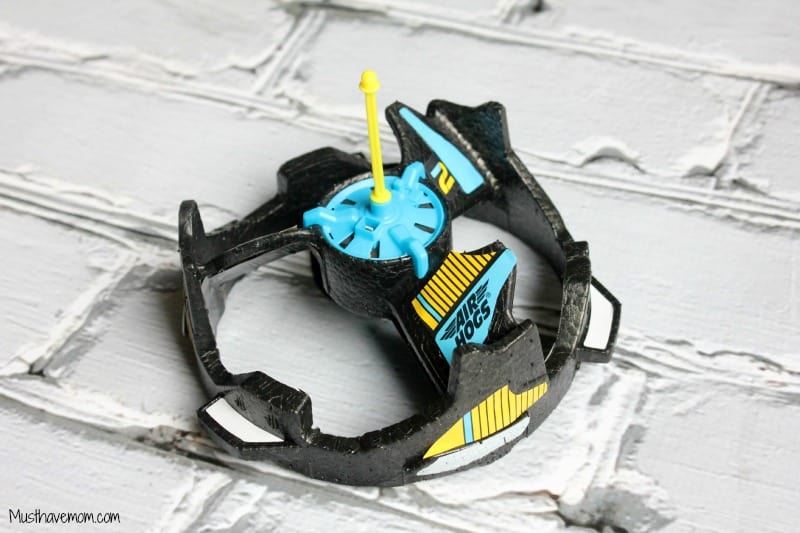 This is going to be an amazing Christmas gift this year for my two nephews. It's intended for ages 8 and up and I can totally see adult men loving this just as much as the kids do!
Spin Master, the maker behind Air Hogs, celebrated it's 15th Anniversary by pushing the boundaries of R/C innovation and fun by sending one of it's most iconic toys, the Vectron Wave, into the stratosphere at an altitude of over 100,000 feet! To celebrate it's first successful trip into space, Spin Master is sharing the extraordinary video footage of the Vectron's unique journey online and launching an "out of this world" contest where a family of four can win a four day trip to Space Camp in Huntsville, Alabama! Visit the Air Hogs website for more info and to enter the contest!
Do you know a child that would LOVE to see this unique toy in action?