A few weeks ago I shared with you a peak at one of my favorite spots for affordable Summer fashion, Bella Ella Boutique, in my Mommy Fashion post. The day I took these photos it was SO windy and the weather was not cooperating! I was getting blown away! Despite that you can see how gorgeous this Coral Lace Maxi Dress is and I love the Chunky Brown Belt paired with it.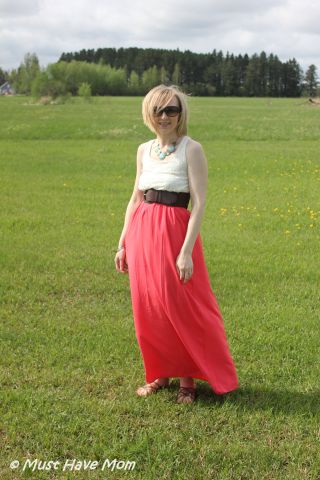 What I love about Bella Ella is that they carry the cutest, trendy styles but they don't put a price on them that will break the bank. It's fashion I can afford and that I don't have to feel bad about splurging on myself for.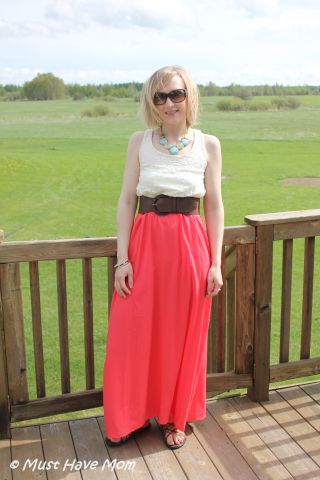 I have worn this maxi dress out several times now and every time I get so many compliments on it. It looks great paired with a sweater too for those cool air conditioned places.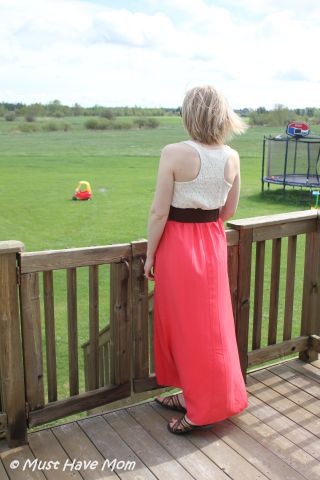 If you are looking for the cutest trends at prices you can afford then you have to go check out all that Bella Ella Boutique has to offer!
Win! One lucky reader will win a $50 Gift Certificate to Bella Ella Boutique! Enter my Rafflecopter giveaway for your chance to win!
Be sure to head over to Mom Spotted and enter her Umi gift card giveaway for bonus entries!