Planning for a wedding can be a nightmare, ask any married person. There are numerous things to take care of including the dress, venue, and a plethora of nitty-gritty details that have to be just right for the big day to be a success. Everything is done according to the theme of the wedding, including wedding sparklers. The sparkler theme has to be compatible with the motif of other fine details such as the dress and the cake decorations just to mention some.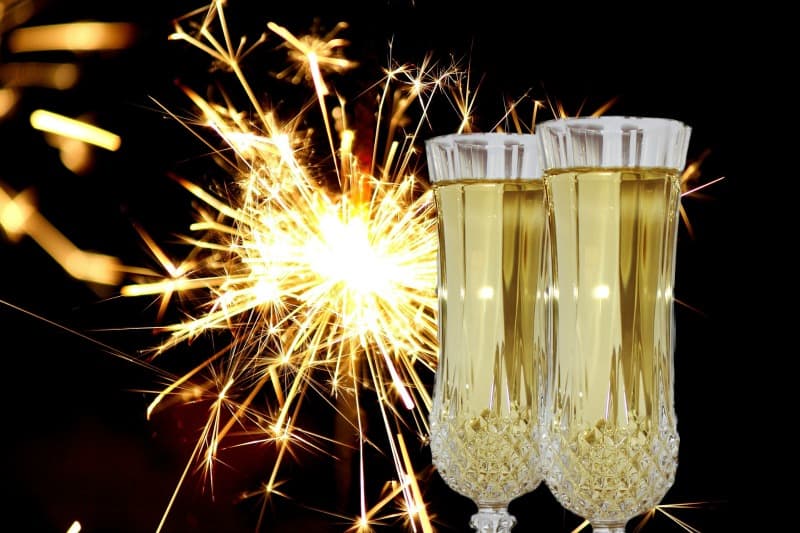 It is easy to add a sparkler to your general theme. For example, sparklers add color, glamour, and light to a garden-themed wedding. You can also use sparklers as champagne toppers. If your wedding includes a champagne toast in its program, you can add more excitement to that part by putting a sparkler on the cap of the bottle and lighting it up before you pop the champagne. If there is a champagne fountain in your wedding, having one or several sparklers carefully placed around the fountain adds a touch of class and style to the wedding's theme.
Sparklers are traditionally used for welcoming and sending off the newlyweds in style. Guests can easily arrange themselves in two rows and hold burning sparklers making way for the newlyweds to pass in between the rows towards the arch. The couple feels like royalty as they pass through the arch of dazzling sparkle lights. For a more dramatic feel to the exit or entry of the groom and his new bride, you can also release several wishing lanterns to the open air and be mesmerized by the party mood enhanced by the lanterns.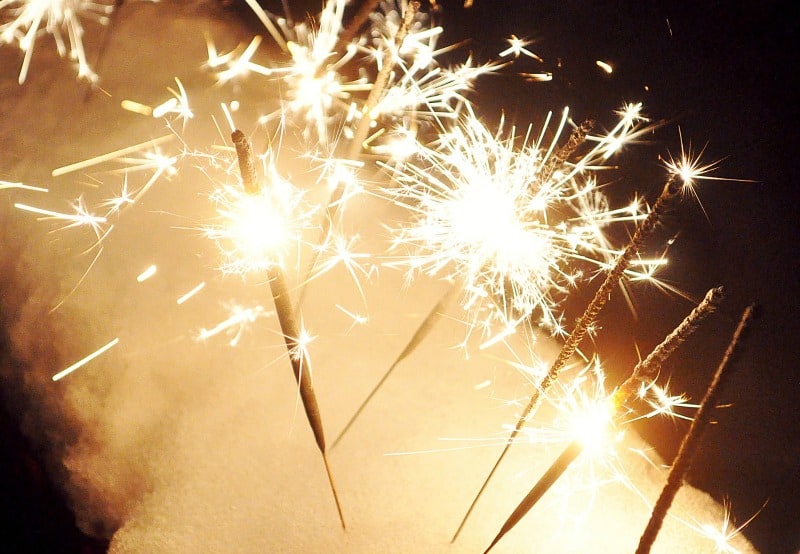 Sparklers will give your wedding a magical feel while being quite inexpensive. They come in different shapes and sizes ranging from 10 and 20 inch sparklers to large 36 inch dazzling crackles of light. Cheap wedding sparklers are also available for those on a tight budget. However, consider using special well decorated metal-stick sparkler holders instead of bamboo sticks for a more glamorous look.
Another great use for sparklers is as wedding giveaways or favors. Give your guests customized sparklers together with matches, and they will remember the occasion for years to come. The sparkles serve as mementos of the joyful event.
Sparkles have become essential items in birthday parties too. A birthday cake with sparklers has become a common sight in many households. Birthday sparklers are designed as normal birthday candles but sparkle and glitter when lit. They bring a feel of glamour and fantasy to the party. Children adore cakes decorated with sparkle candles.
While sparkles can be fun and stylish in every party, it is important to observe safety rules when using them up. Do not allow children to light the sparkles or you may be risking accidental burns. Always have a pail of water to douse off the sparkles after use. Remember to dispose all the remaining sticks to the trash can just in case the young ones find the used sparklers and decide to do a little experiment with them.