Minute Maid launched a new campaign that celebrates those moments of real life that we may not deem social media worthy. Life is not perfect. It is messy, it is chaotic, it is unplanned and unstaged. But you know what? this is GOOD!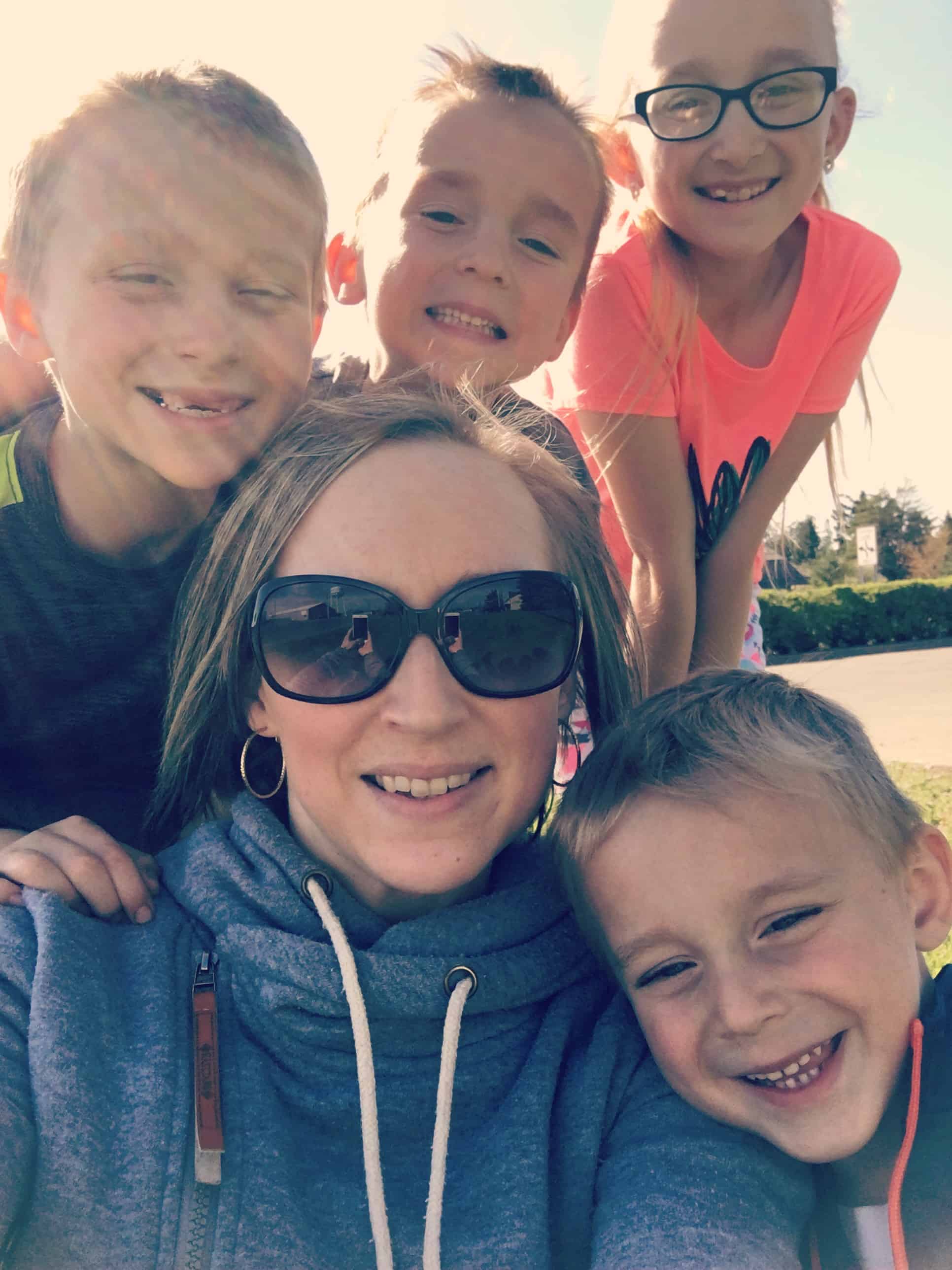 Sometimes we can get so caught up in social media that we start believing that life can be perfect. We start comparing our lives to families we see on social media, and wonder how they manage to keep it together all the time. What if I told you that my life isn't always as neat and tidy as it may seem, that sometimes I stage my photos and that parenting isn't always perfect?
I'm giving you a peek behind the scenes at Must Have Mom today so that we can keep it real!
Many times on this blog or its social channels, you may feel as though you are getting a highlighted look into our lives. Perfectly positioned food, smiling faces for crafts, no tears, no messes, no headaches. This is not always real life.
Life is made up of moments. We create memories in these moments and I find that it's often the imperfect, messy and impromptu moments that create the best memories. this is GOOD.
According to a survey recently commissioned by Minute Maid, 94% of parents admit to posing or staging at least one video or photo they post on social media. While 43% of parents admit that they only post to social media photos that are flattering of themselves and their family. Keep this in mind next time you scroll through your social feeds and wonder why your life isn't that pretty.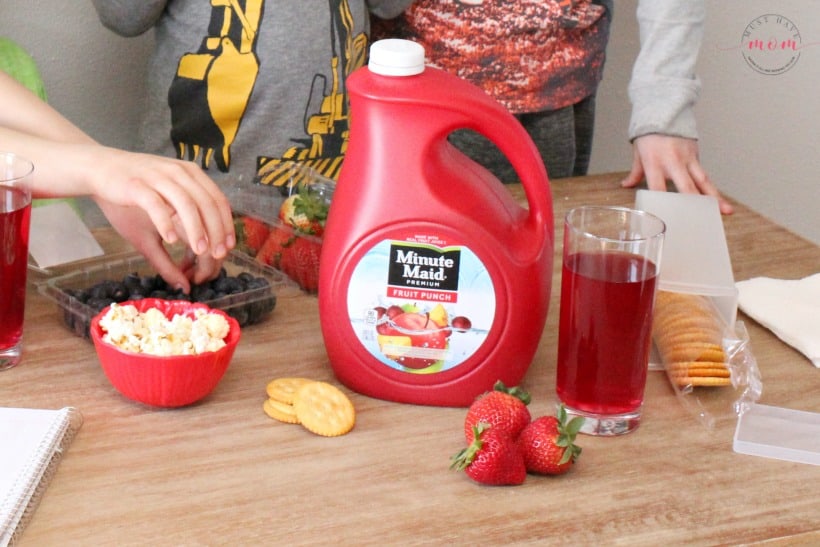 Let's go back to that real look into Must Have Mom I promised. Doesn't this photo look pretty? What if I gave you a real view of what is actually going on here?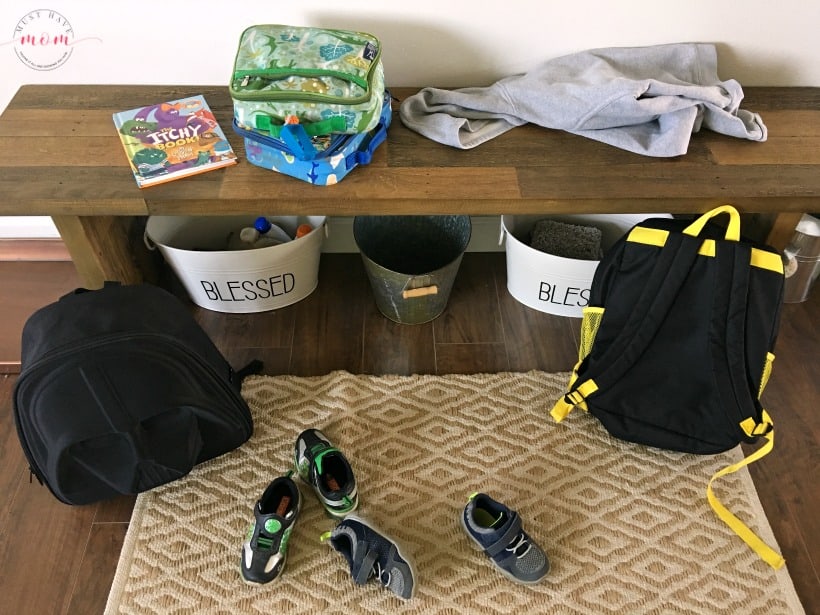 Imagine for a minute the chaos of 4 children running into the kitchen, opening the fridge, digging through the pantry, searching every drawer for something to cure their hunger. Book bags are thrown all over the floor, jackets and a coat draped over chairs, and always a random shoe or two. Apparently not only are the kids starving, they also forget how to put anything up where it goes. That's typically what after school snacks look like for us.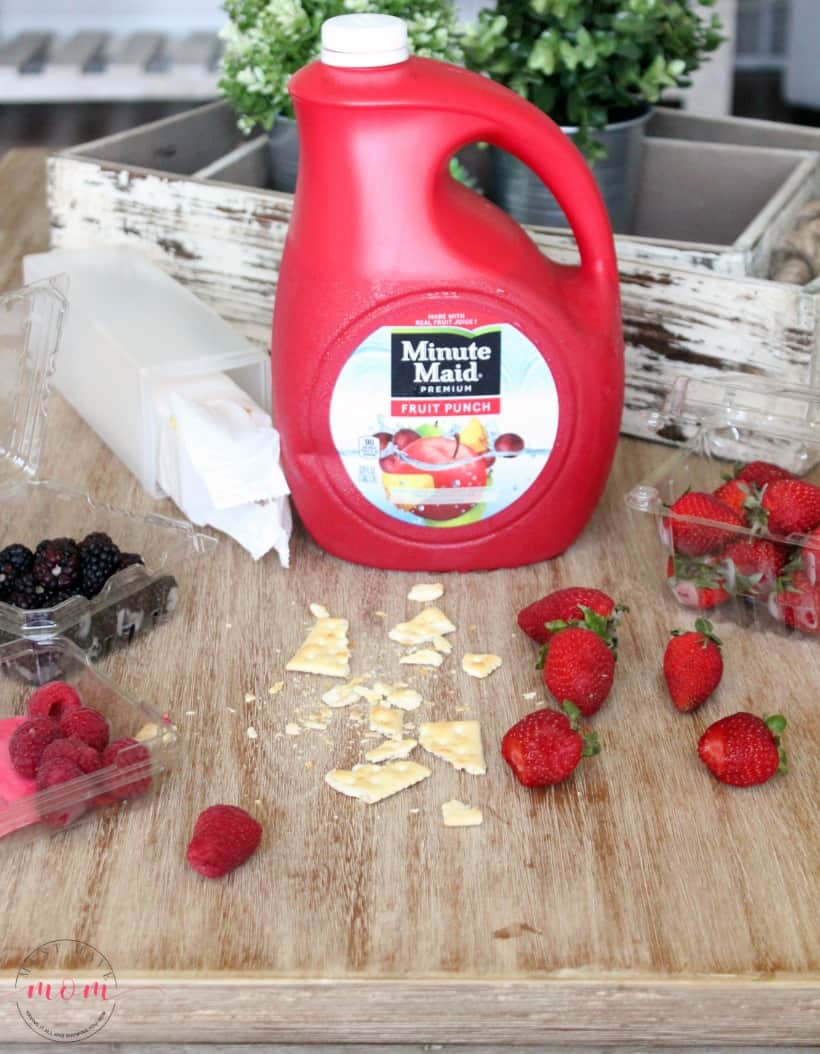 As for the food? I didn't bother to cut the tops off the strawberries or remove the berries from the containers because we all know they are just going to shovel them in their mouths anyway. Those crackers? Forget plates. The crumbs will soon cover the entire table whether they use a plate or not. And let's be real, the floor too. That's why we have two dogs. They do a great job cleaning up all that food that hits the floor.
I don't always have an adorable or fun snack prepared. I don't always have a clean kitchen. I don't always have smiling children. And you know what? That is OK!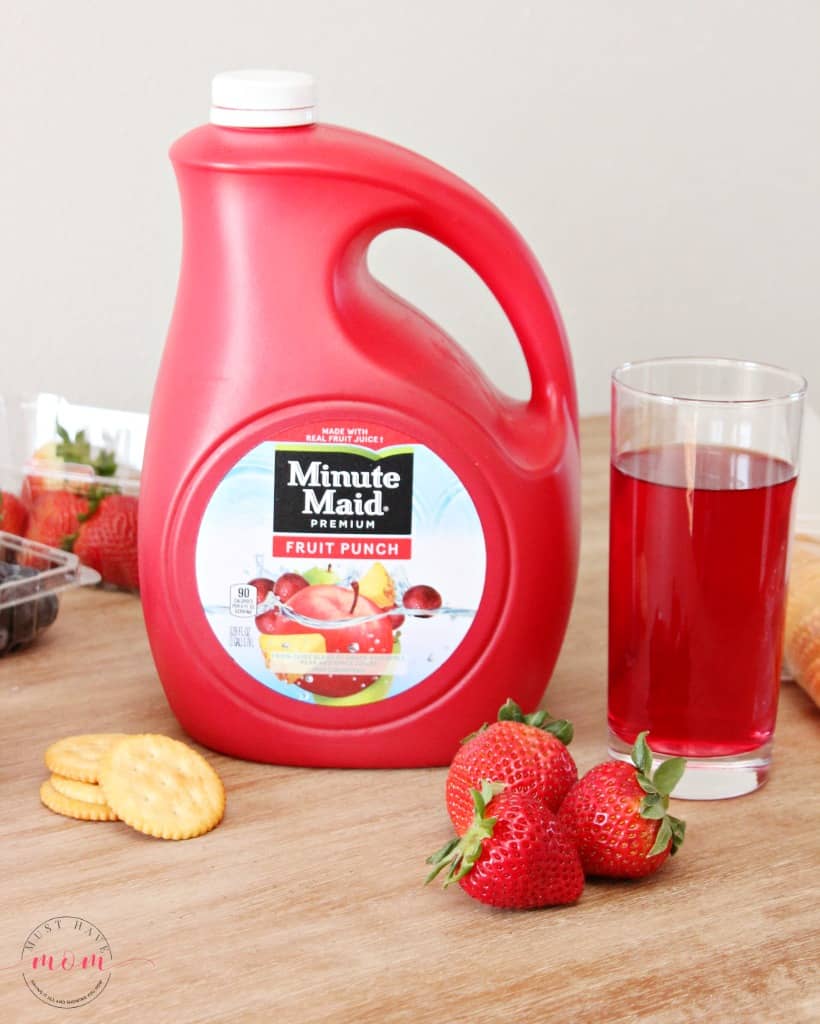 That's why I'm excited to partner with Minute Maid to talk about their latest campaign, this is GOOD. One day I will miss this chaos. I try to remind myself of that on the days when I want to pull my hair out after reminding my kids for the hundredth time to hang up their backpacks. When my kids sit down for an after-school snack and there is food everywhere (including the floor) and they don't even use plates, napkins or bowls… I remind myself, this is GOOD.
One day I will have sparkling countertops and a clean kitchen that will be void of children. That's when I will miss these perfectly imperfect moments and the sounds of their voices filling the kitchen.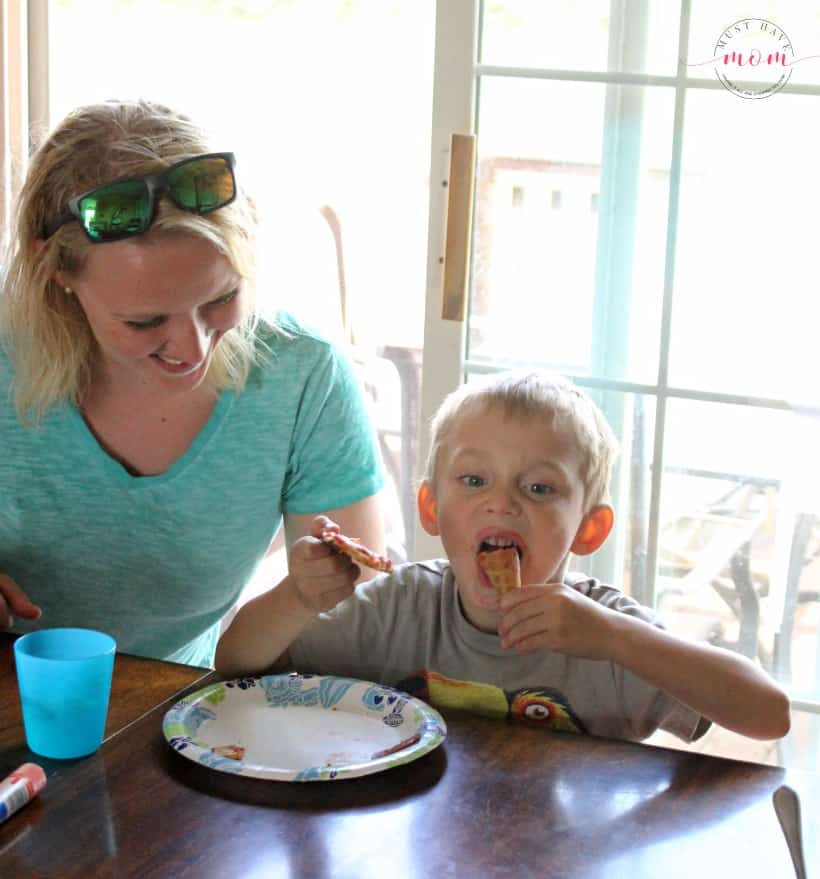 Minute Maid understands that life is not always perfect. No more perfectly plated dinners, no pristine playrooms with not a single toy out of place. As long as the kids eat dinner, the toys are played with and everyone knows they are valued and loved, that is what matters. And sometimes you find your child double-fisting pizza and an ice cream cone for dinner. And you decide to be okay with that. Yes, that is my child shoving pizza and ice cream in his mouth, at the same time, and I was okay with it. Sometimes we need to give ourselves grace and embrace imperfection.
At the end of the day, no matter how your family looks – this is GOOD. Will you join me and @MinuteMaid in sharing your not-so-perfect moments on social media? Use the hashtag #thisisGOOD so we can all follow along on this real life journey of motherhood.
Pin This Post