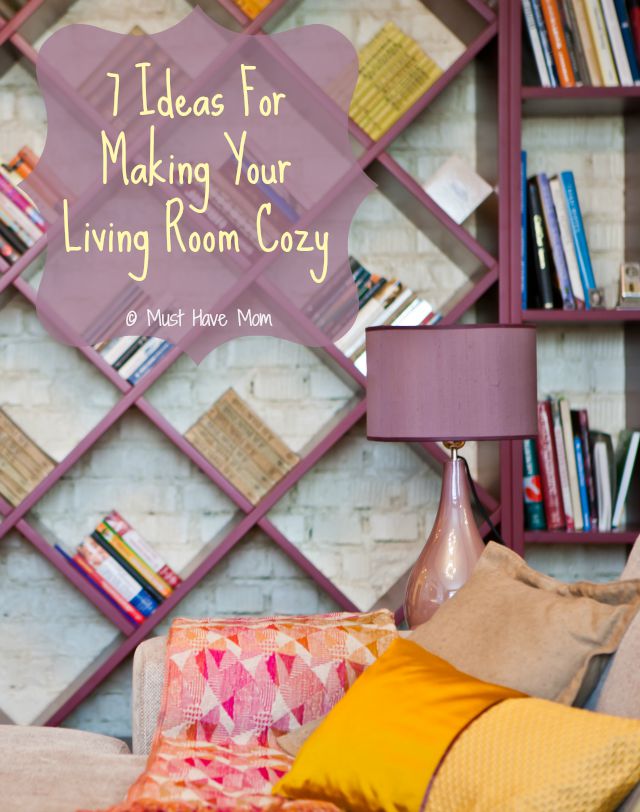 The living room is one of the most important spaces in a home, as it's where you do most of your—for lack of a better word—living. Creating a cozy space that you love to relax in with family and friends can be easy with some simple steps. Whether you're starting from scratch or just doing a revamp, try these tips to make your living room a place you can't wait to come home to.
Spruce Up Your Walls
Adorning your walls with art that you love can help make a living room feel more like home. Check out some wall art or artistic objects at Touch of Modern and start personalizing your space. Install a bookshelf with a bit of modern flair and arrange your favorite novels or family photos on top. Get a family photo framed in modern-looking acrylic prints. This fusion of style and familiarity will help reflect your passions and give your living room a homey effect.
Emphasis On Comfort
Cozy means comfortable, so make sure your furniture is up to the task. A plush sofa and some soft pillows are a good place to start. Make sure your seating is arranged in a way conducive to your lifestyle; if you entertain often, offer multiple seating options to hold your friends and family. If you've got hardwood floors, add a soft carpet or rug to cradle your feet and furniture. Throw some buttery soft blankets over the back of your couch and entice guests to cuddle up. Little additions like these can increase the comfort of anyone who comes into your home, and make your living room the best spot in the house.
Lights, Camera, Cozy
We know how important it is to light up an outdoor area, but it's also of utmost importance when working with indoor living spaces. Try to arrange your lighting in different levels; a table lamp, overhead lighting, even inexpensive string lights can add an entirely new element to your living room. Complement your décor with modern lighting sources for a one-two punch of utility and style. Keeping your living room bright and inviting will make it appear more open and create a welcoming space.
Surround Yourself With Familiar Items
Add some familiar items to help make your living room feel more like your space. Try out some heirloom pieces, hang up a photo you can't help but smile at when you see, and strategically place reminders of things that make you happy throughout the room. Create your very own vignette wall by framing favorite objects, like a dried flower with special meaning, or spend an afternoon doing a painting project with your kids to make for a sentimental art piece.
Curtain Call
Installing curtains that flow from ceiling to floor can dramatically transform your living room. By adding a pop of color or a cute design, curtains can enhance the look of your windows and walls in one fell swoop. Another great bonus: curtains serve a practical function when it comes to keeping down air conditioning and heating bills.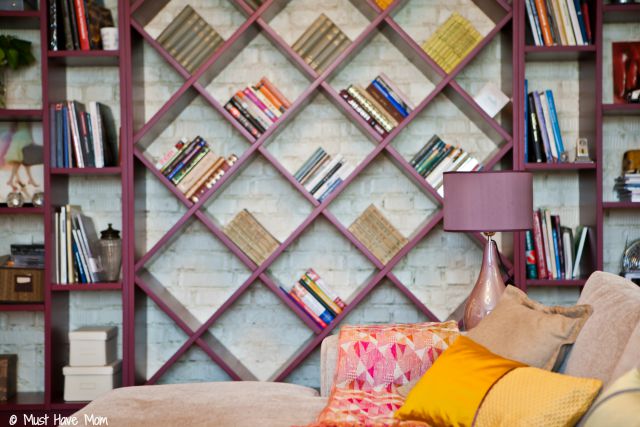 Proper Storage
Cozy should not be confused with cluttered. A living room that's too busy and filled with random knick-knacks can make it feel chaotic, not comfortable. Keep your sanity and provide yourself with the right amount of storage, especially if you are working with a small living room. Footstools that double as storage boxes are trendy and practical, plus they provide more seating in a jiffy when you have visitors. For another stylish storage option, use a
vintage-inspired trunk
as your coffee table, and utilize its spacious insides for items that don't need to be taking up valuable space in your living room.
Function First
Cater your living room to your family's needs to make it more cozy. A reading nook in the corner of the room with floor pillows and a sweet lamp can encourage your children to delve into their next book. A painting easel can provide a touch of style and serve as the jumping point for your child's next masterpiece. Use what your family loves to do and meld it into a fashion statement that everyone will adore.
Making your living room the coziest it can be means finding the perfect balance of function and style. Add in some gorgeous art pieces, pull out that soft old blanket, run your toes through a plush new rug and make your family feel like they've got the best living room on the planet—plus the best mom.