Are you looking for the perfect Christmas gift for the kid that has way too many toys? If you are at a loss as to what to buy the kid who has everything then I've got the answer! These 3 National Geographic Kids books are a must have for every kid this Christmas!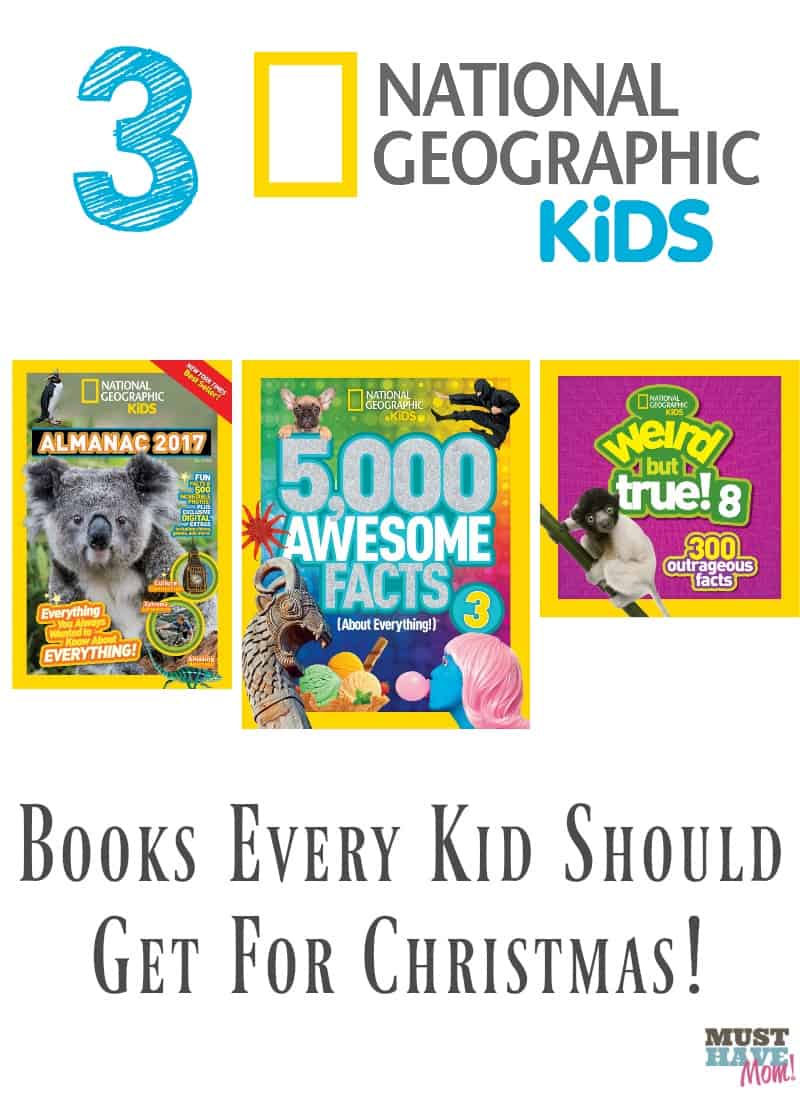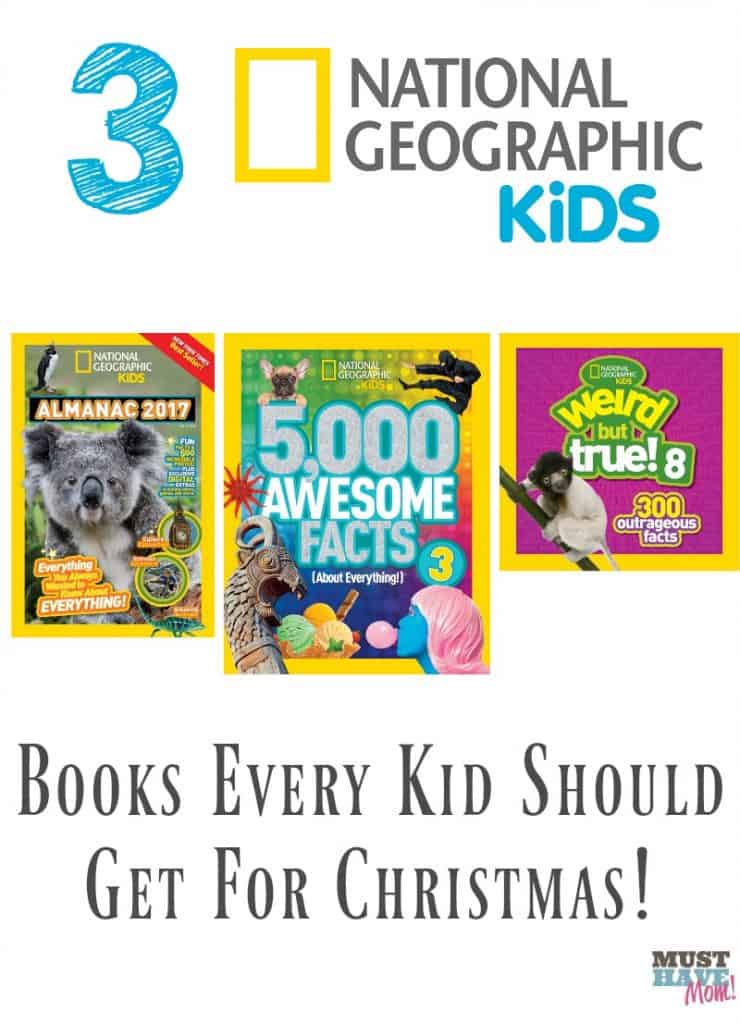 My kids absolutely LOVE National Geographic Kids books and we tested out the latest books and found the 3 must have books for kids this year! Better yet, you can WIN our favorite book, 5,000 awesome facts about everything along with a $100 Visa gift card at the bottom of this post!
National Geographic Kids teaches kids about the world and how it works, empowering them to succeed and make it a better place. It is the only kids brand with a scientific, education, and conservation organization at its core.
Here are our favorite NATGEOKIDS' HOLIDAY GIFT IDEAS FOR AGES 8-12
Find fascinating knowledge nuggets on all kinds of cool topics, from bubble gum and ice cream to the outer space and the North Pole! This book offers hours of unplugged fun for curious kids who love to be the trivia expert in the family. (Ages 8-12)
Get inspired for the year ahead with the most popular kids' almanac on the planet! It features 350+ pages of incredible photos, fun facts, news, activities, and features about animals, science, exploration, technology, culture, and more. (Ages 8-12)
The second annual Almanac Newsmaker Challenge invites kids create a time capsule for kids in 2050 that shows what life is like today. Just gather up to 10 "artifacts," photograph it, and share it on My Shot, the Nat Geo Kids online photo community. Get the details at: natgeokids.com/almanac.
Kids love Weird But True! The latest, greatest in this endlessly fascinating series – now with more than 20 titles – is full of 300 all-new wild and wacky facts and pictures. (Ages 8-12)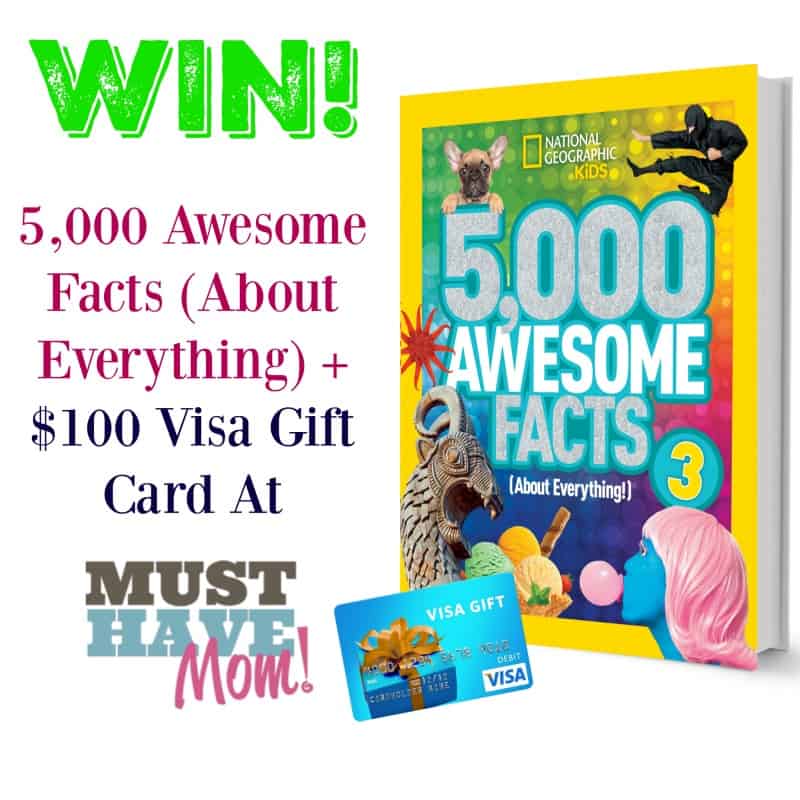 You can find these books and other favorite titles at ShopNG.com/kidsbooks. Be sure to order in time for the holidays!
Win! One lucky reader will receive:
One (1) winner receives:
a copy of 5,000 Awesome Facts (About Everything!) 3
a $100 Visa gift card for holiday adventures!
Who would you buy these books for this Christmas?
Giveaway open to US addresses only.
Prizing and samples provided by National Geographic Kids.
Thanks to National Geographic Kids for providing this prize pack!