I read once that American's spend about $1.4 billion dollars a year on teeth whitening products. That is a lot of money! So I've come up with 5 ways to whiten your teeth at home.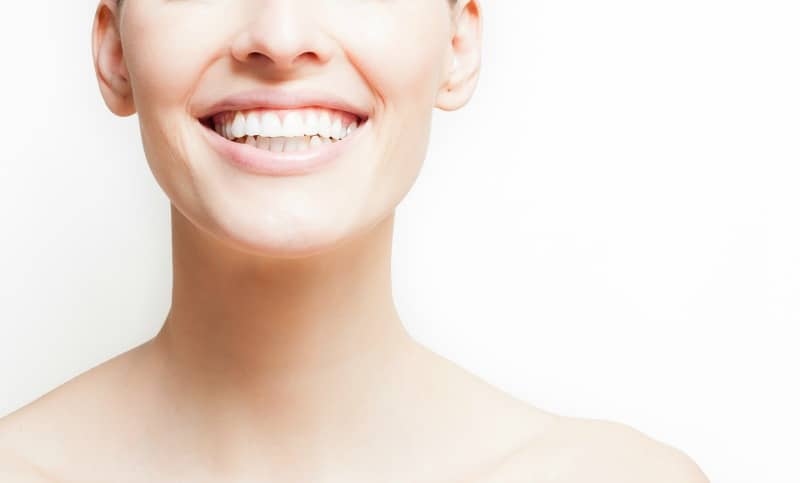 Baking Soda and Lemon Juice Paste
Baking Soda is great to use on teeth. It is mildly abrasive; gently scrubbing away surface stains to return teeth to a whiter shade. Baking soda will also reduce the acidity of the lemon juice, which acts as a natural bleach of sorts. Just take a few teaspoons of baking soda and add enough lemon juice to make a paste. Brush on with a toothpaste and after one minute, rinse off.
Baking Soda and Hydrogen Peroxide
Some don't have the best luck with baking soda and lemon. If you are one of them, baking soda and peroxide will work. Mix several teaspoons of baking soda with enough peroxide to form a paste. Brush on your teeth with a toothbrush. After a minute rinse with water.
Apple Cider Vinegar
Apple cider vinegar works not only as a mouth gum cleaner but also removes stubborn stains on the teeth, especially from coffee and nicotine. While it has been proven that it does work as a natural teeth whitener, you have to be consistent and it will take at least a month of continuous usage to see results. Be careful not to leave on for too long, as with all acids, it can remove the enamel on your teeth. To use simple brush with apple cider vinegar and then brush again with a regular toothpaste.
At Home Teeth Whitening Kit
Another great option for whitening your teeth at home is an at home kit. Many kits include everything you need to whiten your teeth at home. Look for kits with mouth guards and LED whitening lights for the best results.
Strawberries
Your read that right. The fruit you love to eat can also help to whiten your teeth. Strawberries are high in Vitamin C, which can break-down plaque that causes your teeth to look yellow. Strawberries also have an enzyme called malic acid, which can help to remove surface stains. Simply mash up 4 to 5 strawberries and wipe the yummy mixture all over your teeth. Some have been known to simply take an entire strawberry and rub it over their teeth, scrubbing a little. As with all other whitening ideas, make sure you brush and rinse well afterwards.
What ways have you tried to whiten your teeth at home?