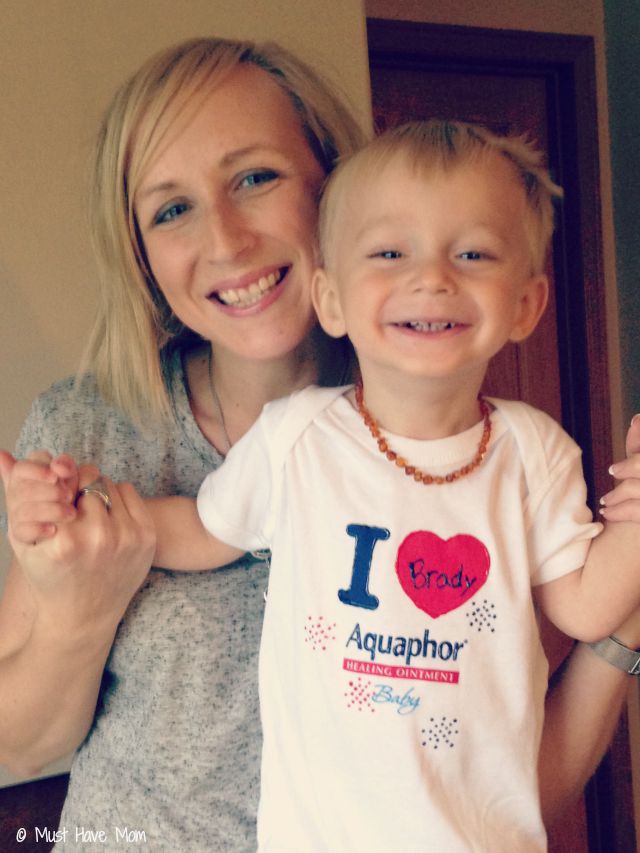 As a mom I do everything I can to keep my baby happy and healthy. We feed them, love them, snuggle them and we change their diapers. As your baby gets older and more mobile, they often don't like laying down nice to have their diapers changed. Diaper changing time can become a new battle ground between you and your baby, but it doesn't have to be! Try some of these strategies to help keep your baby happy during diaper changes.
1.) Get down on your child's level and connect with him before you whisk him away for a diaper change. Remember diaper changes are out of his control and helping to bring the dialogue down to his level will help you connect with your child and help lead to a more willing participant in the diaper change time.
2.) Help your child easily transition from the activity they are doing, to going to have a diaper change, by taking along one of the toys with you to the diaper change. I highly recommend it be a washable toy in case they toss it into the mess!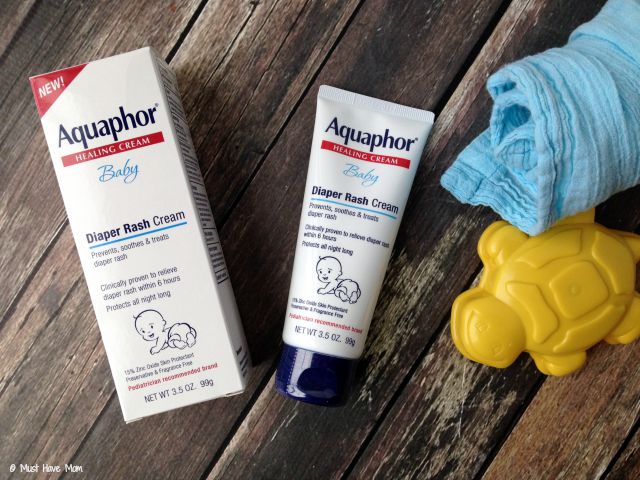 3.) Rather than removing your child from the playroom, bring the diaper change to him. Use a portable changing mat and diaper caddy to change him anywhere in the house.
4.) Rather than pinning your child down and rushing through the diaper change, slow down and talk to him throughout the diaper change. Work quickly, but speak slowly so he is more in tune with what your mouth is saying than with what your hands are doing.
5.) Make sure your baby's bottom is well taken care of. You don't want your baby to associate diaper changes with pain so be sure to use a good quality diaper cream if your baby develops a rash. We love the Aquaphor Diaper Rash Cream! It is clinically proven to relive diaper rash within 6 hours, is preservative-free and it isn't messy. It works SO well and it's my go-to diaper cream whenever my baby gets a rash. I have always loved Aquaphor for just about any skin issue, and now I can rely on their specially formulated diaper cream to help keep my baby's bottom rash free as well!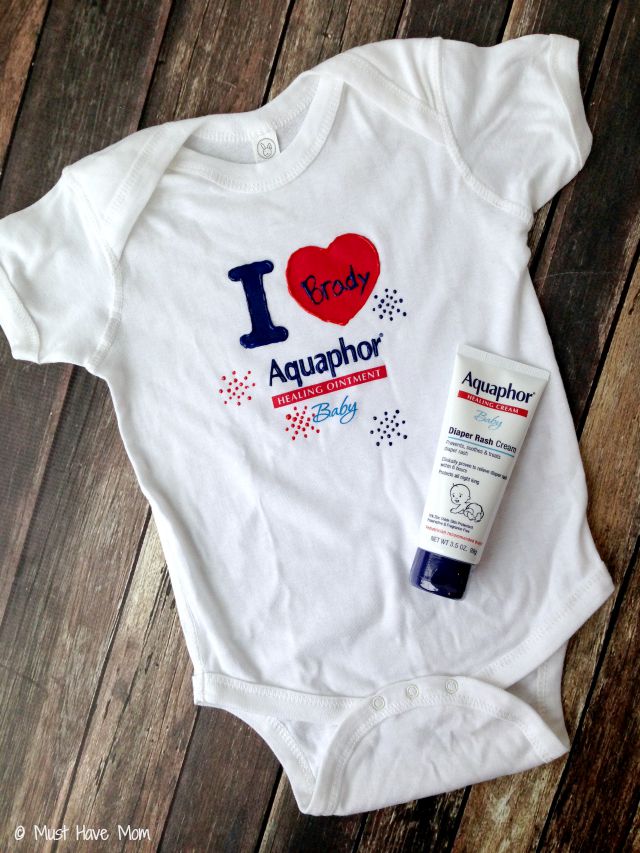 I had fun making this cute Aquaphor onesie for Brady to celebrate the new Aquaphor Diaper Cream! I just used some puffy paint to create a cute, embellished onesie. You can do this with any onesie to take it up a notch in the cute department!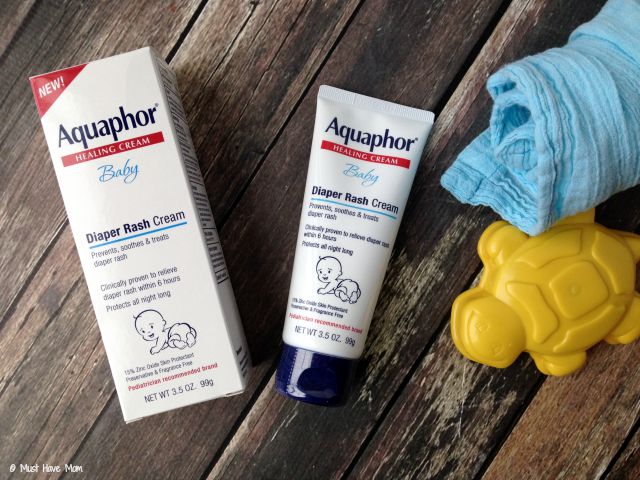 Find Aquaphor in stores near you! Want to win a whole basket of all of my favorite Aquaphor products?! Enter below!
Now I want to know YOUR tips! Leave me a comment telling me one tip that helps keep your baby happy!
Compensation was provided by Aquaphor via MomTrends Media.  The opinions expressed herein are those of the author and are not indicative of the opinions of Aquaphor or Momtrends Media.