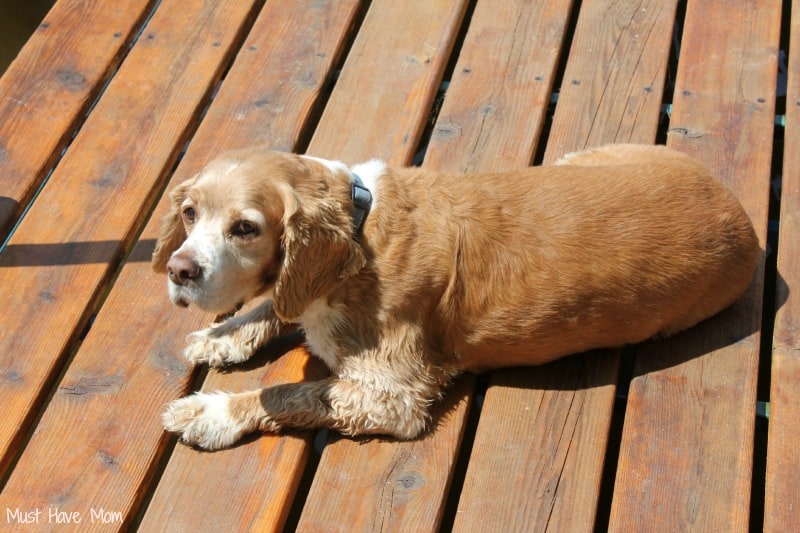 We got our dog Max 9 years ago when he was 2 years old. My husband and I had been married for a short time and we didn't have kids. I wanted a dog and my husband didn't. A co-worker of mine at the hospital I worked at had a dog that she was looking for a home for. His name was Max and I volunteered to take him. Little did I know what a great fit he would be for our soon to be growing family and how much my firstborn would fall in love with him.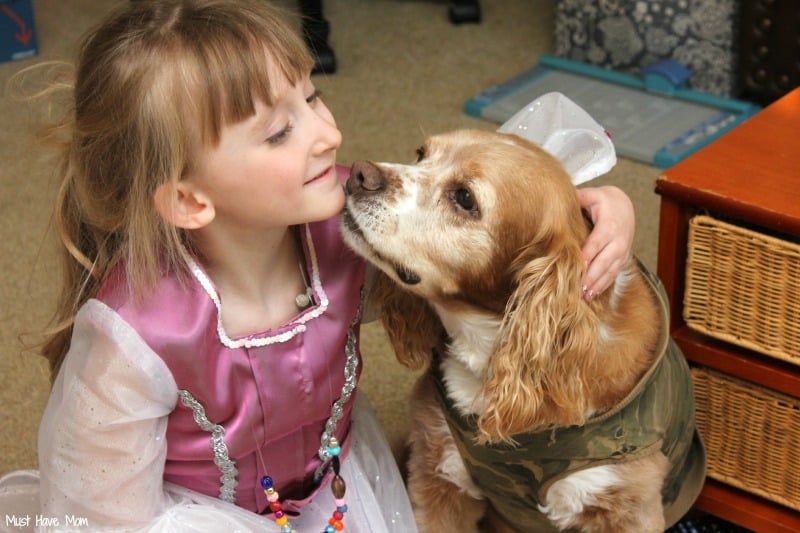 From the moment we brought our daughter Danika home from the hospital her and Max were instant buddies. He wouldn't leave her side and he dutifully watched over her wherever she went. We had a claw foot tub back then and when I would give Danika a bath Max would hop up with his front two legs on the tub so he could watch her take a bath. Danika is six years old now and they are inseparable. Max sleeps in her room and he is very protective of her. Often times she is the only one he will listen to. As he has gotten older he has gotten a bit grumpy but even when he is grumpy with me telling him to do something, if Danika says it, he will happily do it. He's been a fabulous friend to her. Not only has he been a friend and a protector but he has also taught my daughter some important life lessons and skills.
1.) Max has taught Danika responsibility. As she has gotten older she has grown more able to take care of Max and his needs. She can let him out to go potty, ensure he has food and water every day and give him love and attention. She has learned that when she shirks her responsibilities Max suffers the consequences.
2.) Max has taught Danika the value of patience. She has dressed him up and played tea party with him and he patiently sits and plays along with her. She loves that he will play with her and we have shown her the value in Max's patience with her. She has learned how important it can be to be patient.
3.) Max has taught Danika that sometimes love hurts. Last year I was pulling into the driveway and Max ran out in front of my car and I ran him over. The kids were in the yard and saw Max laying on the side of the driveway. Danika feared he was dead. I felt horrible. I rushed him to the vet and found his hip had been dislocated but other than that he was okay. We had his hip put back in place and he needed a lot of help and nursing back to health before he was okay again. I feared for my daughter that day that she might lose her best friend. She learned that sometimes love hurts because we care for someone so deeply. She felt that pain and learned about losing someone. She told me that her heart broke that day and I knew she had learned her first lesson in heartache.
4.) Max has taught Danika how to love through good times and bad. After Max's accident she patiently sat by his side while he couldn't get up out of bed on his own. I had to carry him outside to go potty and he laid in his bed all day. Danika didn't ever tire of sitting by his side and I was so proud of her persistence in sitting by him and nursing him back to health.
5.) Perhaps the most paramount lesson that Max will teach Danika will come at the end of his lifetime. The lesson in truly losing someone that you care so deeply for. I dread the day. I don't want to watch her go through the heartbreak of losing her best friend that she's known since birth. Tears come to my eyes just thinking about how much her heart will hurt. This will be her first big lesson in loss.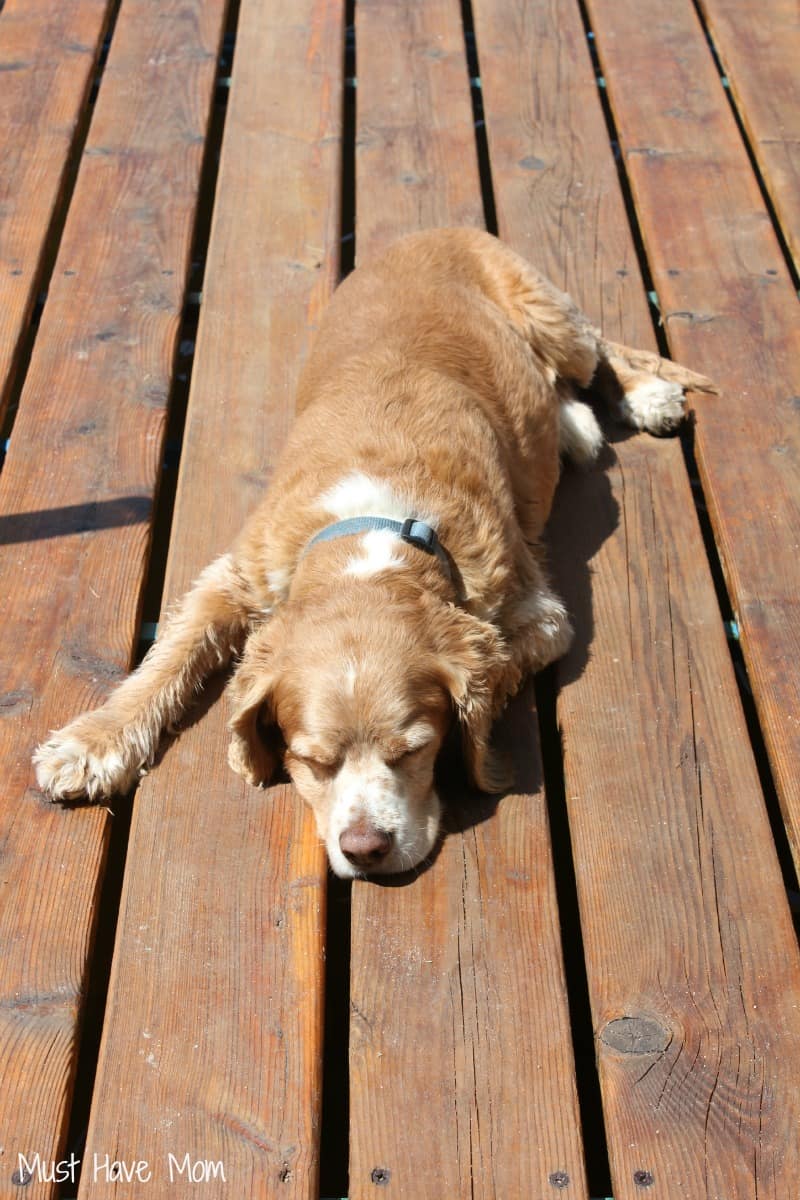 Max is our buddy and I think it is so important for kids to have a pet. They learn so many important lessons in caring for their pet. We want to keep Max healthy and happy for his whole lifetime so we know the importance of treating him to things like ticks, fleas, mosquitoes, lice and flies. Did you know there is one product that protects dogs from all of these pests? K9 Advantix® II protects dogs from ALL of those pests which I think is amazing. I never knew there was a flea and tick treatment that also protected dogs from mosquitoes, lice and flies. If fleas, ticks and mosquitoes are repelled or killed, they cannot attach and transmit the organisms that may cause disease, such as ehrlichiosis, Lyme disease, anaplasmosis and Rocky Mountain spotted fever. You can learn more about K9 Advantix® II by watching their video on the Bayer Website.
Do you have a pet that you consider your best friend?
The bond between you and your dog is a special one, and you'll go to great lengths to keep your furry family member safe and healthy. K9 Advantix® II is a once-a-month topical application for dogs and puppies that REPELS and kills ticks, fleas, and mosquitoes. Visit http://petparents.com/products to learn more.
This is a sponsored conversation written by me on behalf of K9 Advantix® II. The opinions and text are all mine.