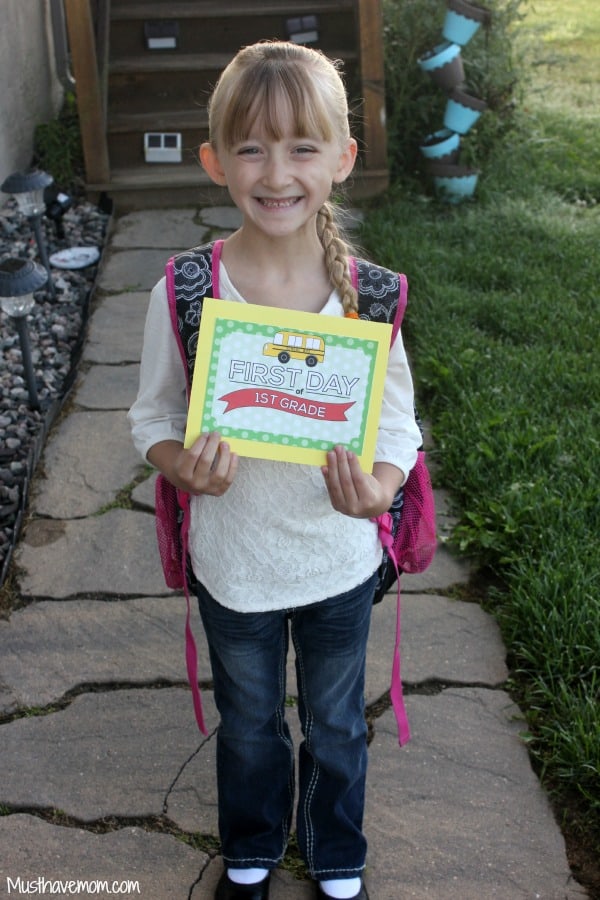 My oldest child started first grade this year and I can hardly even believe she is so old already! I'm torn about it being a new school year. Part of me is so sad that our Summer weather is going away and the other part of me is excited to get back into a daily routine again. I've got big plans to get organized again, de-clutter the house and get on schedule. I'm all about meal plans, freezer meals and organization and I'm just itching to implement all my ideas. Now that Summer is over that means my schedule will slow down to a manageable pace now and I just *might* have some time to tackle all the projects floating around in my head! With back to school time also comes frenzied mornings and a different kind of busy than Summer brings us. Here are my 5 easy tips to take the stress out of your day!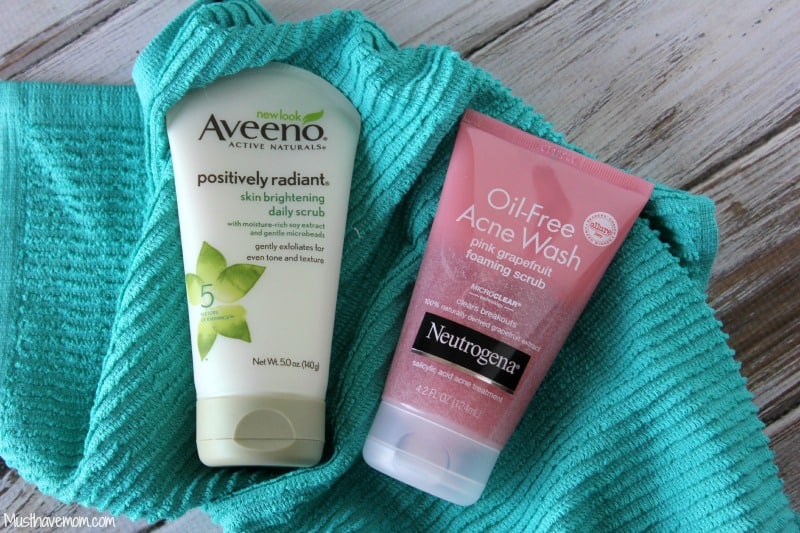 Before you tackle the morning breakfast rush, invigorate your senses and awaken your sleepy self by starting your day with Neutrogena's Oil-Free Acne Wash in pink grapefruit. The scent will wake you up and the splash of cool water on your face will get your morning started without all that sleep in your eyes. End your day with Aveeno's Positively Radiant Skin Brightening Daily Scrub before bed to wash away the dirt from the day.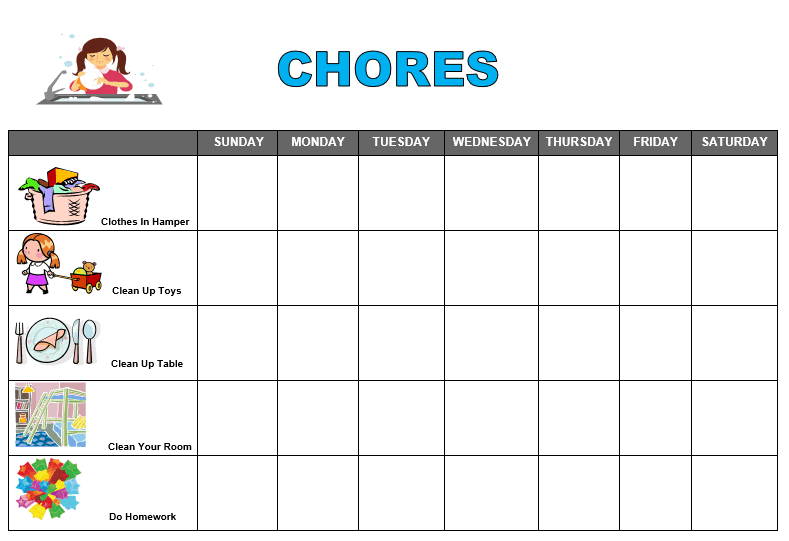 Don't do everything yourself! Enlist your kids to pitch in and learn the responsibility that comes with being part of a family. Print off my free printable chore chart and hang it up where they will see it. Have them complete it each day and reward them for pitching in. We usually reward them with earning fun things like a family movie night or we pay them a nickel a chore. By having everyone pitch in, you can shorten your to do list and lighten your load!
Lay out your kids clothes the night before school. I'm sure you've heard this one before but are you actually doing it? By doing as much as possible the night before (i.e-packing lunches, doing homework, signing paperwork, packing backpacks), you eliminate a lot of the morning rush and you reduce your stress level.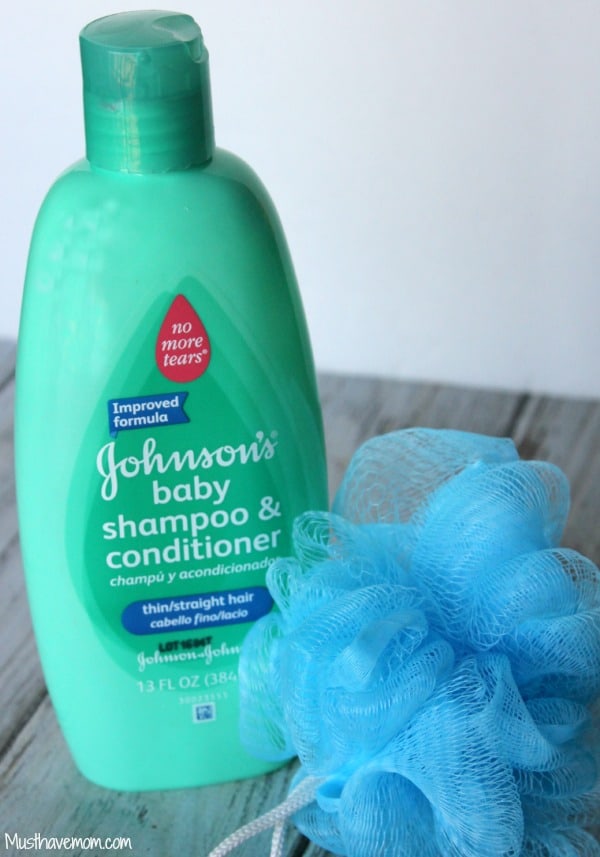 Take the stress out of bath time by using a detangling shampoo & conditioner like Johnson's baby shampoo & conditioner. My daughter has long, beautiful hair and she loves her long hair but she hates having it brushed after bath time. We eliminate the tears and the struggle that tangled hair induces by using a good detangling shampoo and conditioner!
Follow a routine. Get on a schedule and organize as much as possible! Plan your week of meals so there isn't a last minute scramble to figure out what to make for dinner, start a household chore rotation so you can keep up on the chores, follow a laundry routine and get your kids involved in putting the laundry away.
HEALTHY ESSENTIALS® is offering amazing printable coupons, tips & tools and so much more for all the products you and your family love. You can save more than $40 by visiting http://www.HealthyEssentials.com now and signing up for HEALTHY ESSENTIALS® program coupons and offers.
While you're there, check out some of these great savings:
Save $1.00 on JOHNSON'S® Baby NO MORE TANGLES® or Extra Conditioning hair care product (excludes sizes 1 oz.-4 oz., JOHNSON'S® BUDDIES® and JOHNSON'S® KIDS® products)
Save $2.00 on any (2) AVEENO® products (excludes cleansing bars and moisturizing bars, trial sizes and 2.5 oz. lotion sizes)
Save $2.00 on any (1) RoC® Anti-Aging product
Save $1.00 on any (1) NEUTROGENA® Cleansing, Moisture, or Acne product
Save $1.00 on any (1) SPLENDA® No Calorie Sweetener Product
Save $1.50 on any (1) VISINE® product (0.5 fl. oz. or larger)
Save $1.00 on any (1) LISTERINE® Antiseptic Mouthwash, or (1) LISTERINE®NATURALS™ Antiseptic, or (1) LISTERINE® ULTRACLEAN® Antiseptic, or (1) LISTERINE® TOTAL CARE, or (1) LISTERINE® ZERO®, or (1) LISTERINE® FLUORIDE DEFENSE® Anticavity Mouthwash product (Valid on products 1L or larger)
What do you do to get back into the routine of having scheduled days again during the school year?
*This post is part of the HEALTHY ESSENTIALS® 2014 program by Johnson & Johnson Consumer Companies, Inc. and The Motherhood, who sent me a box of products and compensated me for my time. Opinions, experiences and photos shared here are all my own, and I hope you enjoy them.