This post brought to you by Huggies and Kleenex. All opinions are 100% mine.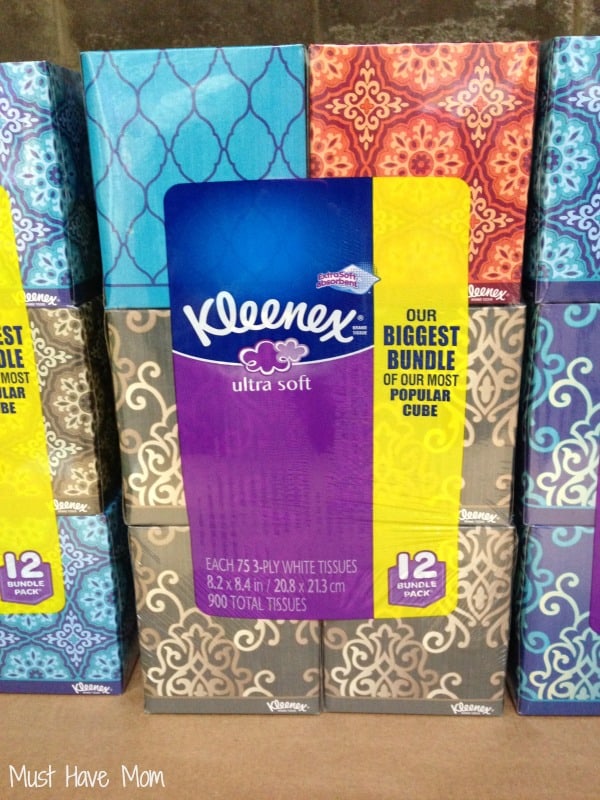 When I think of giving a teacher a gift, I really want to be able to give something useful. I want to gift the teacher something that the classroom needs and one thing I know teacher's always need is a box of KLEENEX® on their desk! With the start of school comes the start of cold season and KLEENEX® always seem to be in short supply in the classroom. I picked up this bundle of Kleenex Ultra Soft at Sam's Club! It's their biggest bundle of their most popular cube and it's just perfect to bring in and donate to the classroom.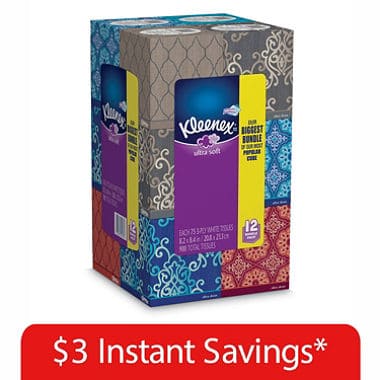 Of course I also picked up a cube for us to keep at home too! Sam's Club is offering up a $3 discount instantly at checkout when you buy this KLEENEX® Ultra Soft bundle which makes it an even better deal than usual! We go through KLEENEX® Ultra Soft like crazy! Between Aiden's allergies and Carson thinking that tissues are fun to use all. the. time, we go through a box in no time. Each of the kids has a box by their bed for middle of the night sniffles and there is always a box in each bathroom too. They also work great to wipe Brady's baby drool! I also use them to clean the "sleep" out of the dog's eyes. We love how soft they are so little noses don't get red. We'd be lost without them which is why we have them located all over the house.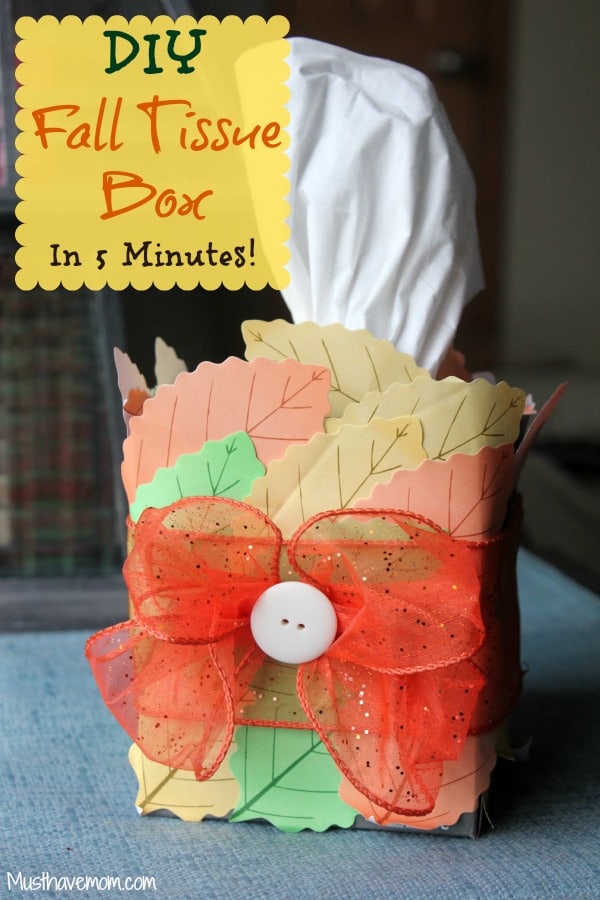 In addition to gifting the teacher's entire classroom with this wonderful Kleenex bundle you can make a quick 5 minute Fall Kleenex box to spruce up her desk and brighten her day! This DIY is cheap and it's quick!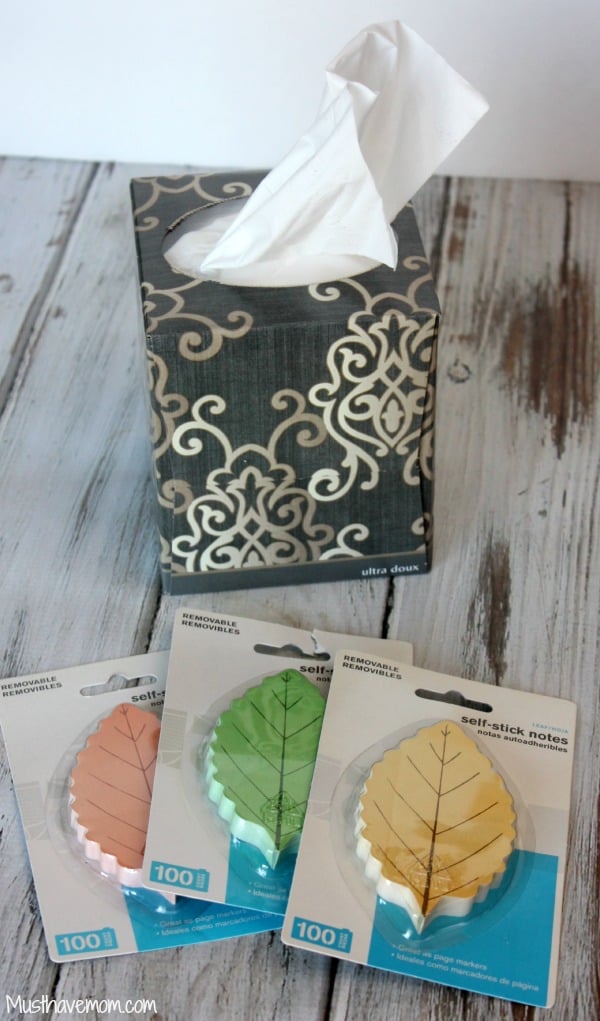 You'll need one cube of Kleenex out of the big bundle from Sam's Club, 3 packs of leaf sticky notes (I found them at Walmart), Wide orange ribbon with wire edges, a button and a hot glue gun.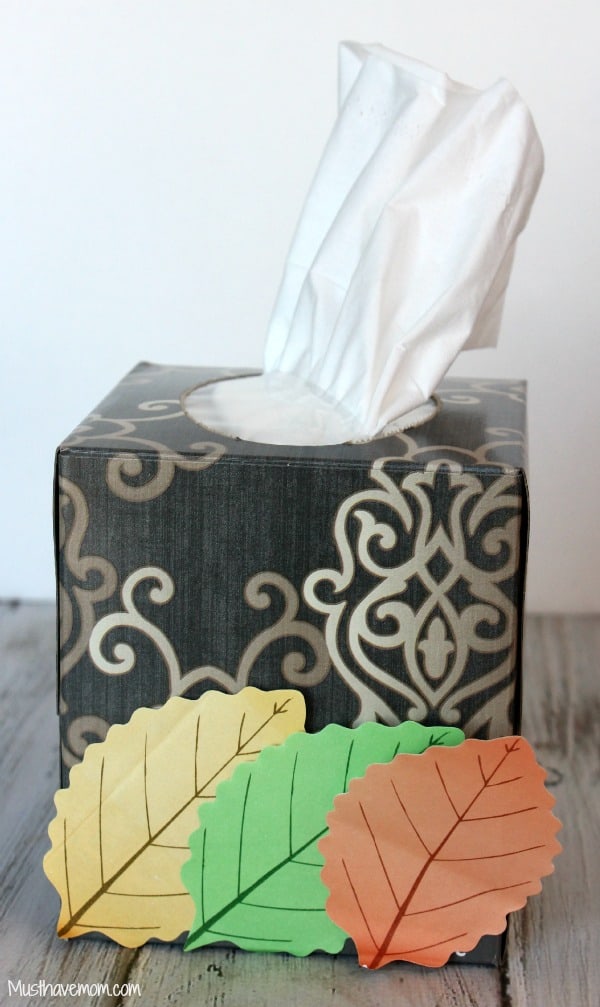 Begin by covering all sides in the sticky note leaves. Place them in random order around all four sides.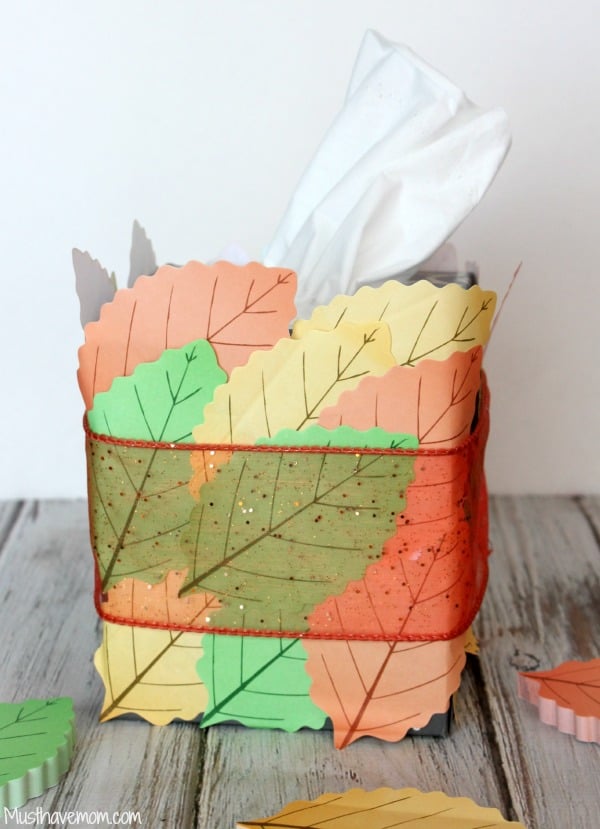 Once you have covered all sides with the leaves wrap the wide ribbon around and secure in place with glue.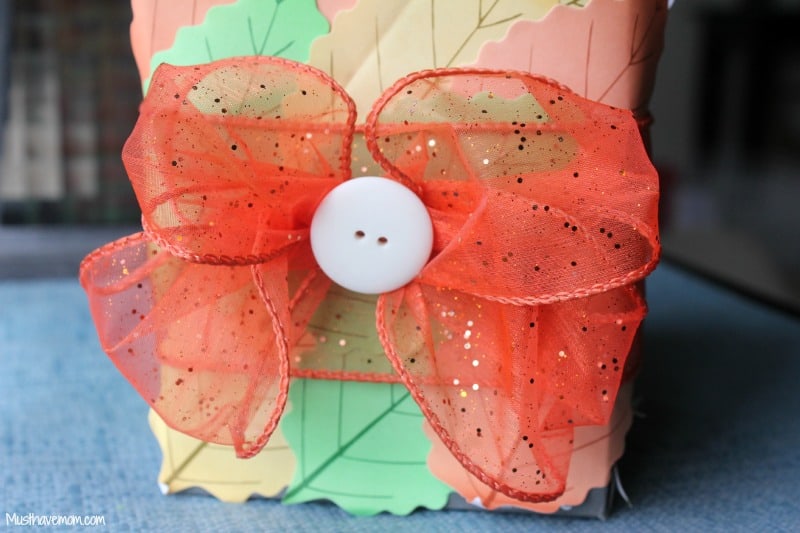 Then create a bow using the wire ribbon (or if you don't know how to make your own bow you can buy one) and glue the button in the center. Then glue the bow to the wide ribbon on the box.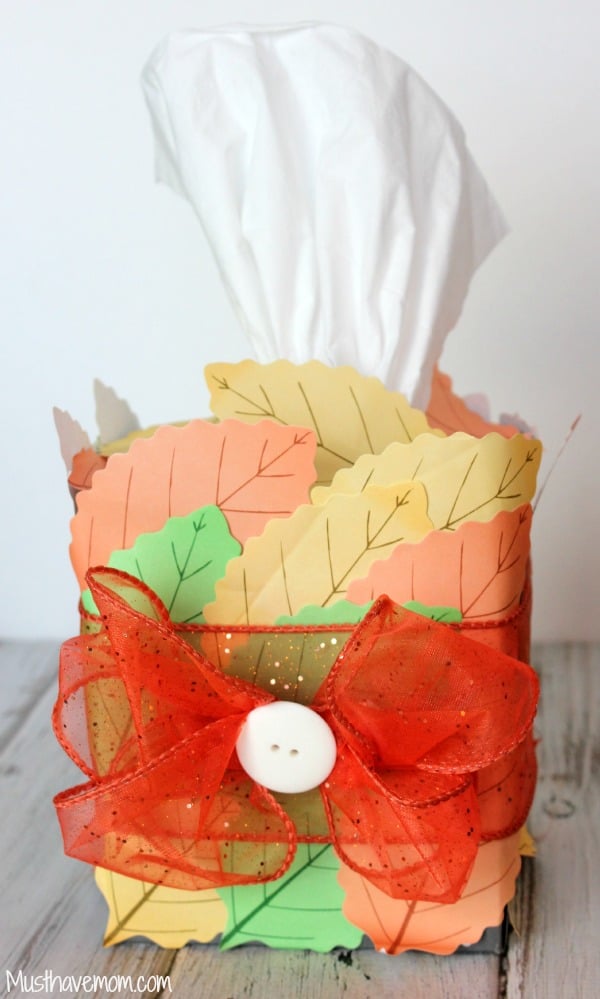 Voila! You have a quick, easy gift to brighten up a teacher's day! Gift her this Fall Tissue Box and give her a Kleenex bundle for Sam's so her classroom doesn't run out of Kleenex this cold and flu season!
Could your child's classroom use a bundle of Kleenex?