The new year is a great time to take a look back and plan for changes. That's part of the reason that New Year's resolutions are so popular with many people. While many people choose to make resolutions about health, fitness, and organizing, it's also an excellent time to make New Year's decisions about your finances and your saving goals. Here are a few easy financial resolutions for you to consider.

5 Easy Financial Resolutions That Deliver Surprising Results!
Pay Off Debt
One of the smartest decisions you can make when it comes to your finances is to pay off your existing debt. Depending on your situation, that may include a mortgage, car loan, credit card debt, personal loans or line of credit. Start with the one that has the highest interest rate and pay something extra on it each month until it's paid off.
Close Unnecessary Accounts
Most banks charge fees for your account. If you have more than one account, consider whether or not you can consolidate them. Do you need to have several separate savings accounts? Or, can you combine them into one and save on the monthly fees?
Track Expenses
You may find it difficult to save money some months. But, until you track your expenses, you won't have a good idea of where your money goes. It's far too easy to forget every $5 or $10 we spend throughout the month on things like coffees, lip gloss, or a lunch out with friends. Start writing down in a notebook every time you spend money to get a better idea of what you're spending or use an app like "You Need A Budget" to track things easily on your phone.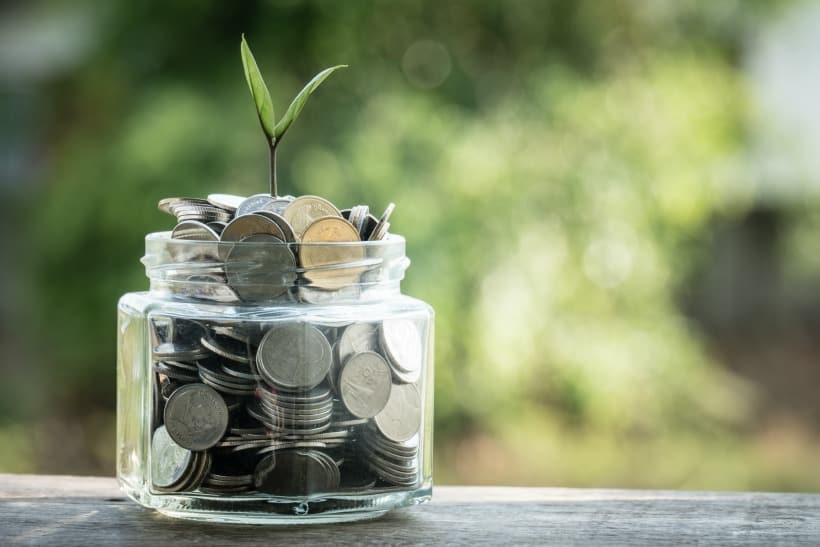 Start a Budget
Once you know exactly where your money is going each month, you may want to consider starting a budget. Once you have a budget set, you'll be able to prioritize paying off debt and saving for the future. Just make sure that you refer to it frequently and make it realistic. That way, you'll have a better chance of sticking to it.
Start Saving
It's never too early to start a savings or money market account. Experts recommend that at least 20% of your income each month be put into savings. If you're saving for more than one goal, you may want to split the amount. For example, save 10% for retirement and 10% for your child's college education. It is recommended that you save $2,000 x the age of your child for their future college expenses. So, if your child is five now, your goal should be to save $10,000.
COUNTRY Financial can help you determine the best way to save for your child's education. Their representatives will discuss your different savings and investment options and answer any questions you have about the type of investment that's best for your particular situation. They'll help you decide how much money you need to save and when you should start saving. And, they'll work with you to put together a plan that you can stick to no matter what your financial situation is. All you need to do is contact them today to get started. Follow them on Facebook, Twitter, and Instagram to get more financial updates.
*This blog is sponsored by COUNTRY Financial but opinions and thoughts expressed are 100% mine.
Pin 5 Easy Financial Resolutions