Being a full-time, stay-at-home mom is a lot of work. At times – when there are so many things to do around the house – it can also be stressful. Maintaining a balanced life is not as easy as it seems when you're raising children and taking care of the house. It is even more challenging as you get stuck in a daily cycle.
Worry not, because there are ways you can regain control and have a better, more balanced life. These three simple tips will help you get started right away.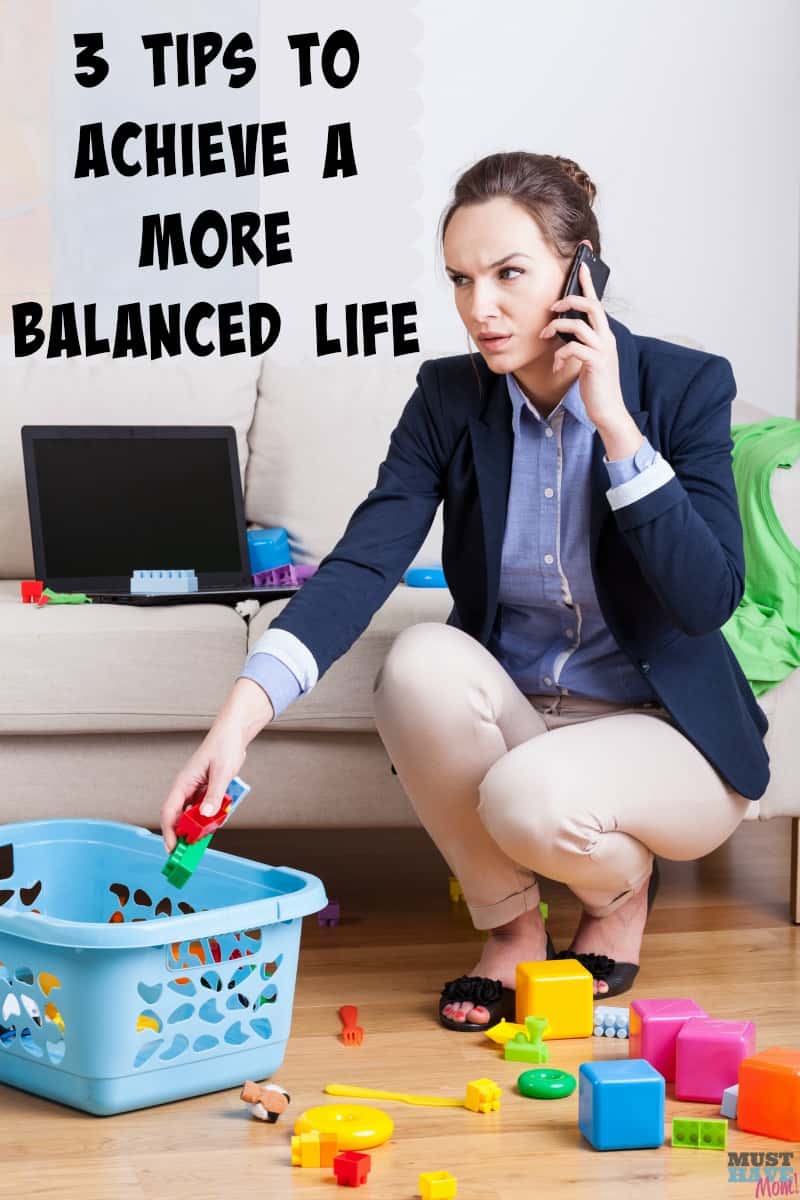 Aim Higher
It is important to stay motivated and positive, even when you spend most of your time taking care of the children. You need to set personal goals and work your way towards achieving them. Aiming higher will help you stay motivated through the toughest of times.
A lot of moms start their own businesses from home. Thanks to ecommerce platforms and the internet in general, you too can run a successful home business and cater to thousands of customers online. It is best to build a business around something you like. If you love designing fashion items, for example, starting a clothing line may just be what you need.
You can also consider going back to school. Top names such as the Arizona State University are opening up online courses in various majors. You can pick up where you left off and pursue an online nursing degree. The fact that you can now get a nursing degree in as little as 12 months through an online accelerated nursing program will help you stay motivated. You can even consider a master's degree in a field of your choice.
Socialize More
Set aside a portion of your time every week to socialize. Get together with old friends or simply go to a local party to meet new friends. Socializing and talking to other people are great ways to keep the mind sharp. These activities can also help you stay grounded and train the mind at the same time.
If you live in a neighborhood with a lot of stay-at-home moms, getting together and sharing fun activities with fellow moms are also among the things to consider. You can share battle stories and tips on dealing with the kids. It doesn't stop there, either. A book or movie club, the local charity and other choices of activities are just waiting to be explored.
Always Add Exercise to Your Routine
The impact of exercising is far greater than you think. Adding a 30-minute walk or jog to your daily routine can really help to improve the way you feel about yourself. It doesn't have to be a complicated exercise regime. Simple things – as long as they are done consistently – will help boost your self-confidence and make you feel more positive in general.
As I said at the beginning of the article, getting started with maintaining a balanced life is not complicated at all. These simple tips will help you get started with regaining control and enjoying a better, more balanced life as soon as possible.