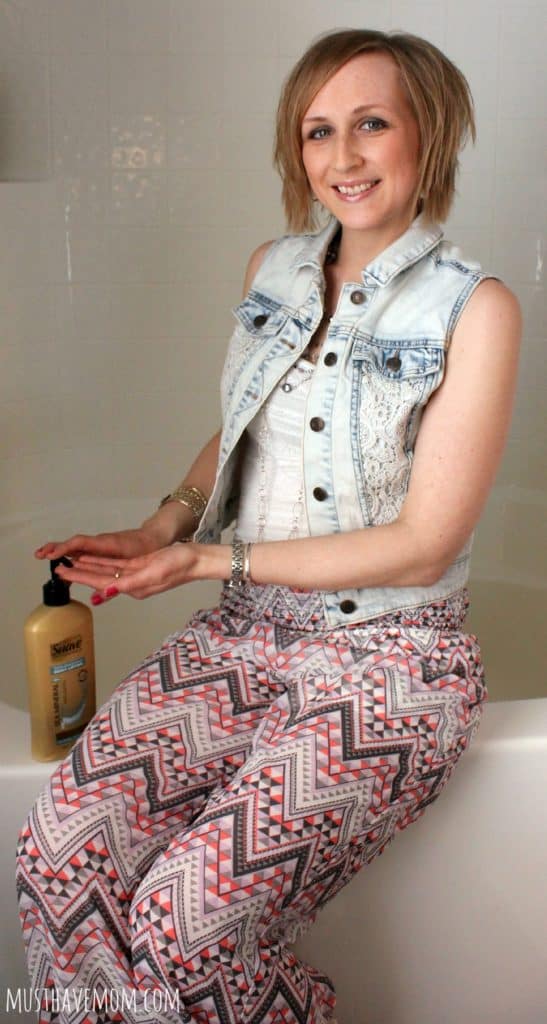 I went shopping recently which is something I am rarely afforded the time to do. I needed to find some new outfits before I attend the Mom2.0 Summit conference in Arizona in a couple short weeks. See when you work from home you don't need many business casual outfits so when you attend a conference it's reason to go shopping and update your look.
I was surprise to find that everywhere I looked the Spring trends were filled with bold patterns and prints, patterned leggings and these things called palazzo pants. They were everywhere! Sure they look good on a mannequin but can you pull them off in the real world? Yes, you can! I'll show you how to wear palazzo pants in the real world.
After many hours of putting outfits together I finally found this outfit and fell in love with it! I've got some tips for you to navigate the 2015 Spring fashion trends in style.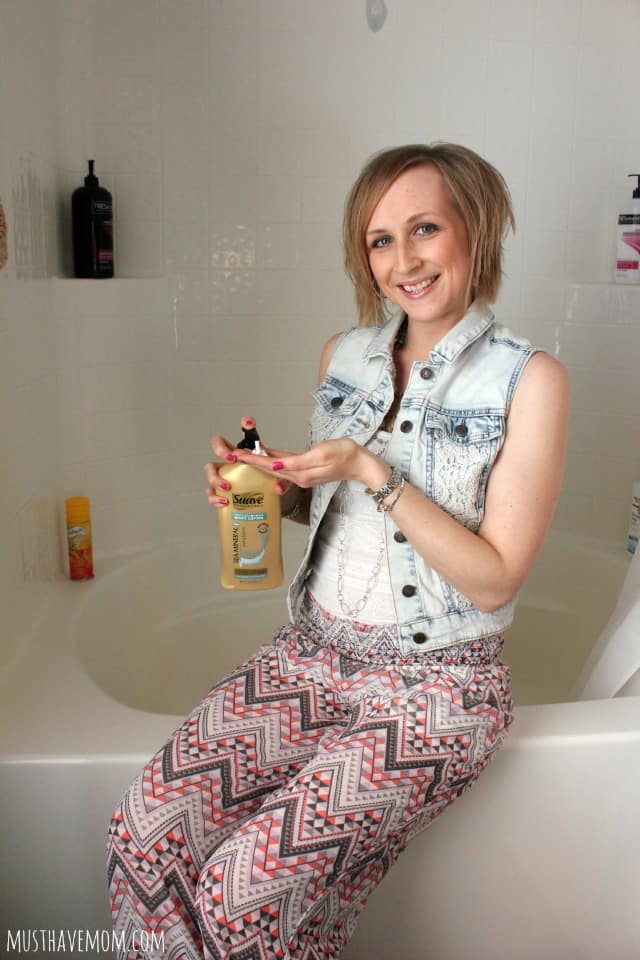 Choose a pattern that flatters your figure. Long legged people on the tall side can pull these palazzo pants off best. If you are short then you'll want to stick with a tailored fit and a pattern that makes you look taller. Avoid horizontal stripes or patterns and go for the patterns that run up and down.
If your pants are busy then stick with neutral colored tops. The trend is to wear these pants with a crop top but as a mother of four you will not catch me in a crop top. It's not happening. I chose a lacey, white tank top to keep it neutral and avoid creating a look that was too busy.
I then topped the tank with a washed out denim vest. The vest had a lace detail on it as well so it pulled the look together and polished it off. I then added some silver bracelets and necklaces of various lenghts.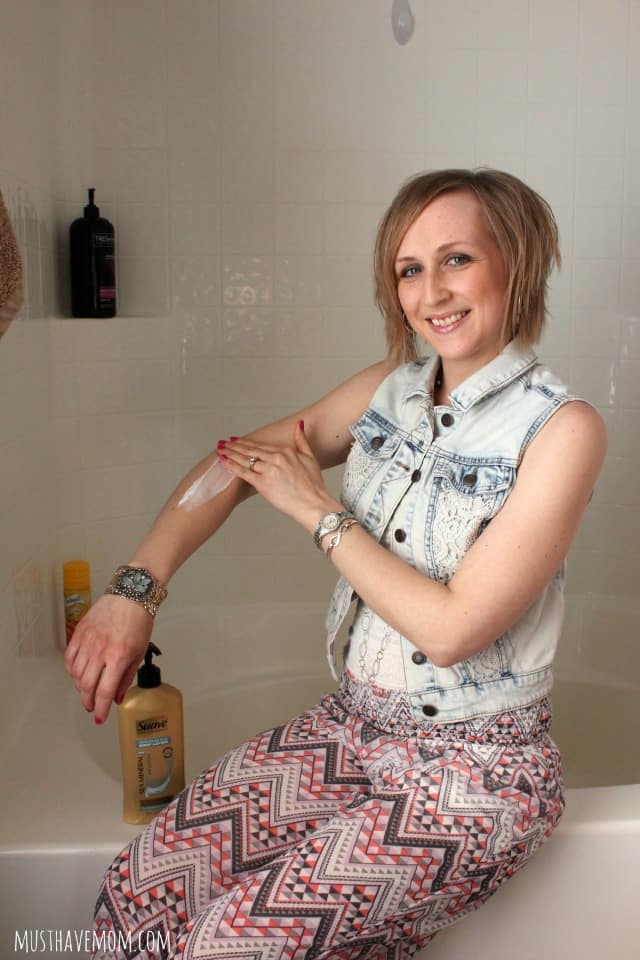 As you are putting together your outfit and accessories don't forget one important tip. Moisturize, moisturize, moisturize! Winter can leave our skin feeling dry and looking dull. The sun hasn't kissed my skin yet this year but I can still wear this look as long as I moisturize my skin with a good lotion. Moisturizing will help skin look young and healthy as opposed to dry and dull. I love the Suave® Professionals Sea Mineral Infusion Body Lotion because it smells great and leaves my skin feeling smooth and luminous.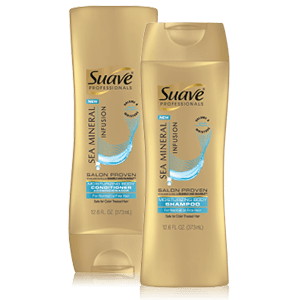 Your beauty routine should really begin in the shower though! Having the right hair products makes a big difference in your end look. I use the Suave Professionals® Sea Mineral Infusion Moisturizing Buoyant Body Shampoo and Suave Professionals® Sea Mineral Infusion Moisturizing Buoyant Body Conditioner to ensure my hair is looking it's best!
NEW Suave Professionals® Sea Mineral Infusion is a salon-inspired range of products infused with a carefully chosen blend of rich minerals from the sea for effortless volume. They smell amazing and leave you feeling luxurious without emptying your wallet.
I love their entire line including the Suave® Professionals Sea Mineral Infusion Purifying Body Wash and Suave Professionals® Sea Mineral Infusion Texturizing Sea Salt Spray!
You can find the new line at stores near you including Walmart and Walgreens!
How do you make Spring trends wearable in your everyday life?
Discover the Beauty of the Sea with NEW Suave® Professionals Sea Mineral Infusion products.
This is a sponsored conversation written by me on behalf of Suave Professionals ®. The opinions and text are all mine.