There are two awesome new kids movie releases from Disney today! You'll definitely want to pick these up as they are films the whole family can enjoy together!!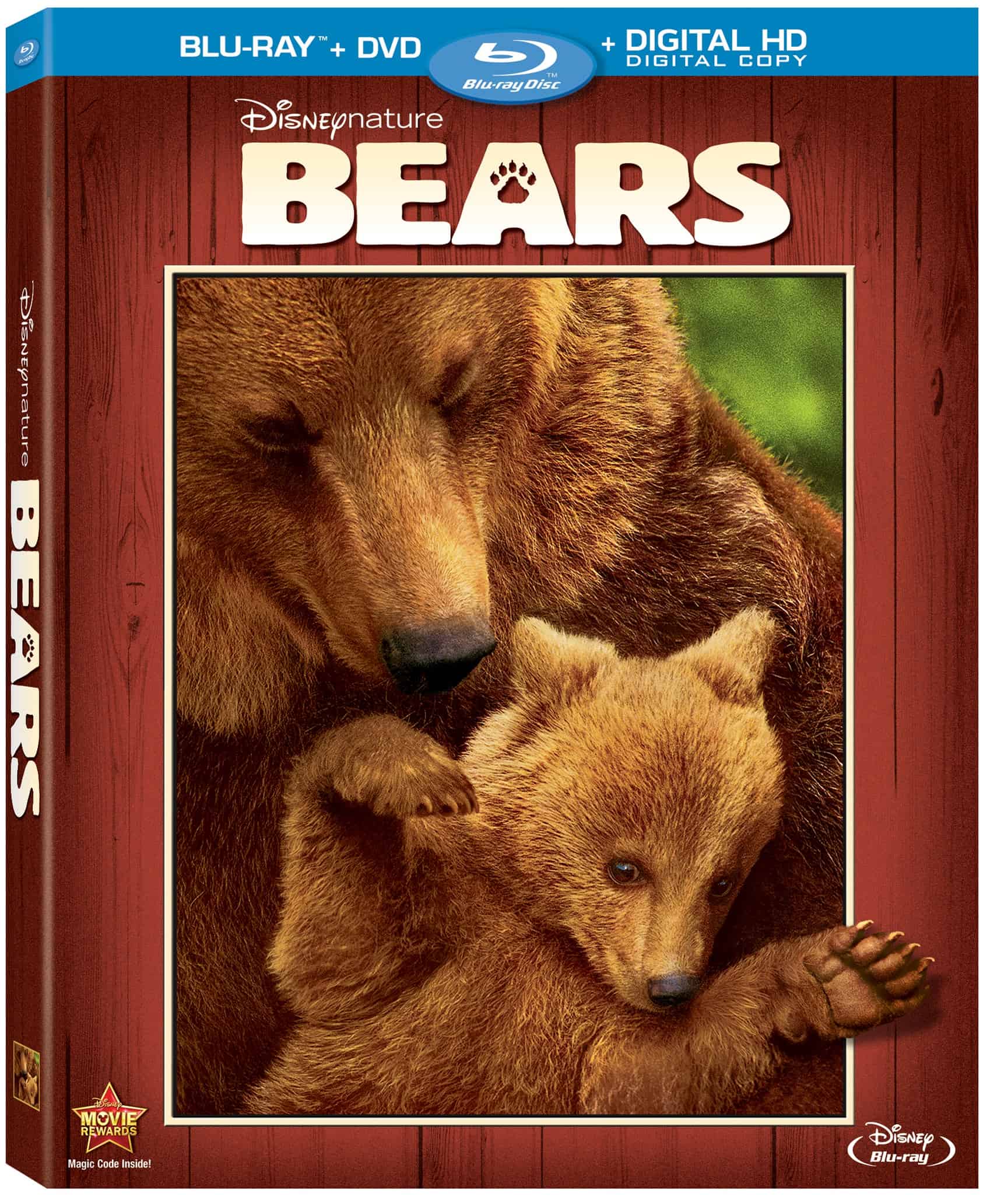 From Disneynature, the studio that brought you "Earth" and "Chimpanzee," comes the must-own true life adventure "Bears," available on Blu-ray™ Combo Pack (Blu-ray + DVD + Digital Copy), Digital HD, Disney Movies Anywhere (DMA), and On-Demand, Aug. 12, 2014. An epic story of breathtaking scale, this heartwarming and visually spectacular film showcases a year in the life of a bear family as two impressionable young cubs are taught life's most important lessons. Families everywhere can now travel to a majestic Alaskan wilderness teeming with life without leaving home as "Bears" arrives on Blu-ray™ Combo Pack, and Digital HD featuring stunning high definition picture, transporting sound, and exciting bonus features both parents and their children will love.
To celebrate the in-home debut of "Bears," Disneynature is proud to continue the conservation program initiated with the film's theatrical release. For every purchase of the movie through August 19, 2014, Disneynaturewill make a donation through the Disney Worldwide Conservation Fund to the National Park Foundation, the official charity of America's national parks, to further protect and conserve endangered or threatened wildlife and wild places as well as enhance field research across more than 2.9 million acres of National Park Service land.
Bonus features on the "Bears" Blu-ray™ Combo Pack, and Digital HD include the music video for "Carry On," featuring Olivia Holt, and four making-of featurettes, including "Welcome To Alaska," which tracks the filmmakers as they set forth on an epic journey to film Sky and her cubs out in the wilds of the Alaskan frontier; "The Future For The Bears," which spotlights a special visit to the film's production from legendary primatologist and conservationist Jane Goodall; "A Guide to Living With Bears," which introduces viewers to the guides who instructed the filmmakers on how to work with these magnificent creatures; and "How Did They Film That?," which provides an inside look on some of the extreme filmmaking that went into getting shots high in the mountains and under frigid cold water.
To celebrate the release you can print off these FREE Dinseynature Bears Printables for your kids to complete. I love having a themed day and these are perfect for that!
The Muppets are back in the globe-trotting, star-studded musical comedy adventure Disney's "Muppets Most Wanted," available on Blu-ray Combo Pack, Digital HD, DVD, Disney Movies Anywhere, and On-Demand August 12th, 2014, from Walt Disney Studios Home Entertainment. Starring Ricky Gervais, Ty Burrell, and Tina Fey, this must-own family film makes its in-home debut with THREE versions of the film: The Original Theatrical Cut, the Statler and Waldorf Cut, and The Unnecessarily Extended Cut, featuring hilarious bonus content, plus more music, more mayhem, and more Muppets!
The #1 comedy in America three weeks in a row, "Muppets Most Wanted" picks up immediately following the events of the smash hit "The Muppets," as Kermit the Frog, Miss Piggy, Animal and the entire Muppet gang head out on a world tour. But mayhem follows, as the Muppets find themselves unwittingly entangled in an international crime caper headed by Constantine – the World's Number One Criminal and a dead ringer for Kermit the Frog!
Now Muppet fans can experience this laugh and song-filled caper like never before on Blu-ray Combo Pack in an all-new "Unnecessarily Extended Edition," featuring 12 minutes of exclusive scenes not seen in theaters! Also included on Blu-ray and Digital HD are additional hilarious bonus features, including Statler and Waldorf's version of the movie, and the laugh-out-loud gag reel, "The Longer, Longest Blooper Reel in Muppets History."
There are some fun, FREE Muppets Printables to go along with the release of Muppets Most Wanted too!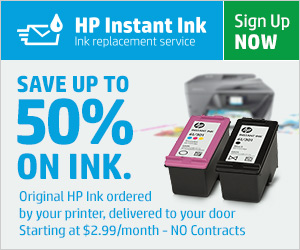 One more tip mommy-to-mommy, if you have a printer and love printing free printables, photos, checklists and more then you definitely need to sign up for HP Instant Ink and save 50% on your printer ink! I have been personally using this service for years and print up to 100 pages a month and never worry about how much ink I am using. When your printer starts running low it automatically orders more ink and it shows up at your door! No postage fees! And with plans starting at just $2.99 you can quit worrying about how much ink you are using and print all the color photos and printables you want! This is the best way to save on printer ink!
Sign up today
and start saving money on your ink.
Which movie are you most excited for?