This is a sponsored post written by me on behalf of Klement's Sausage Company. All opinions are 100% mine.
This time of year there is so much going on! Summer is wrapping up and we are busy squeezing in as much as possible during the last few days of summer. Back to school is quickly looming ahead and I'm scrambling to get organized amidst the end of unstructured, summer days. In all of this chaos there are 2 foods I'm sure to keep in my fridge at all times! They are perfect for entertaining on the fly, hiking, camping, back to school snacks and more. Want to know what they are? Read on!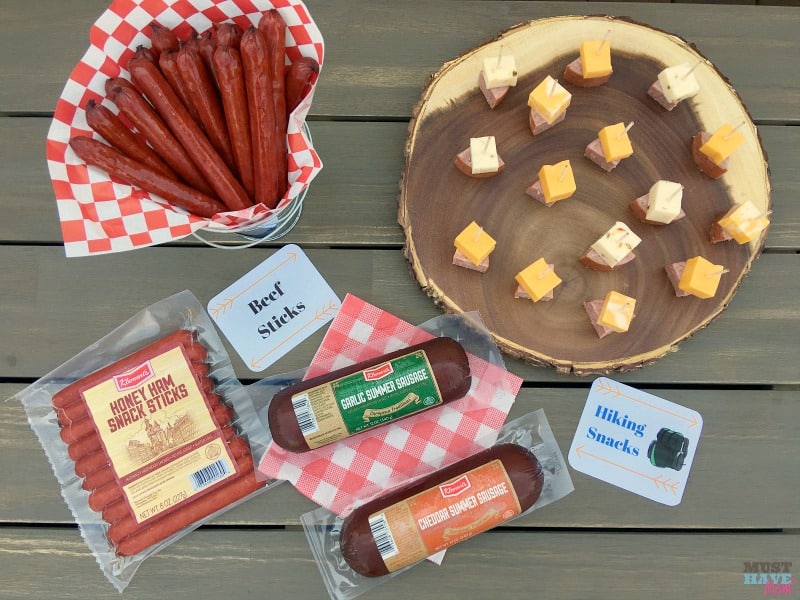 Open my fridge and you'll find all of our favorite flavors of Klement's Sausage Company snack sticks and summer sausage. We LOVE them and I find they are useful for so many occasions and I must have them on hand at all times. Afternoon slump arrives and your tummy is growling? Grab a snack stick for a healthy snack that will fill you up til dinnertime. Friends stop by and you need to serve up a snack? I've got a solution for that too! I find myself reaching for these so often that I simply can't do without them.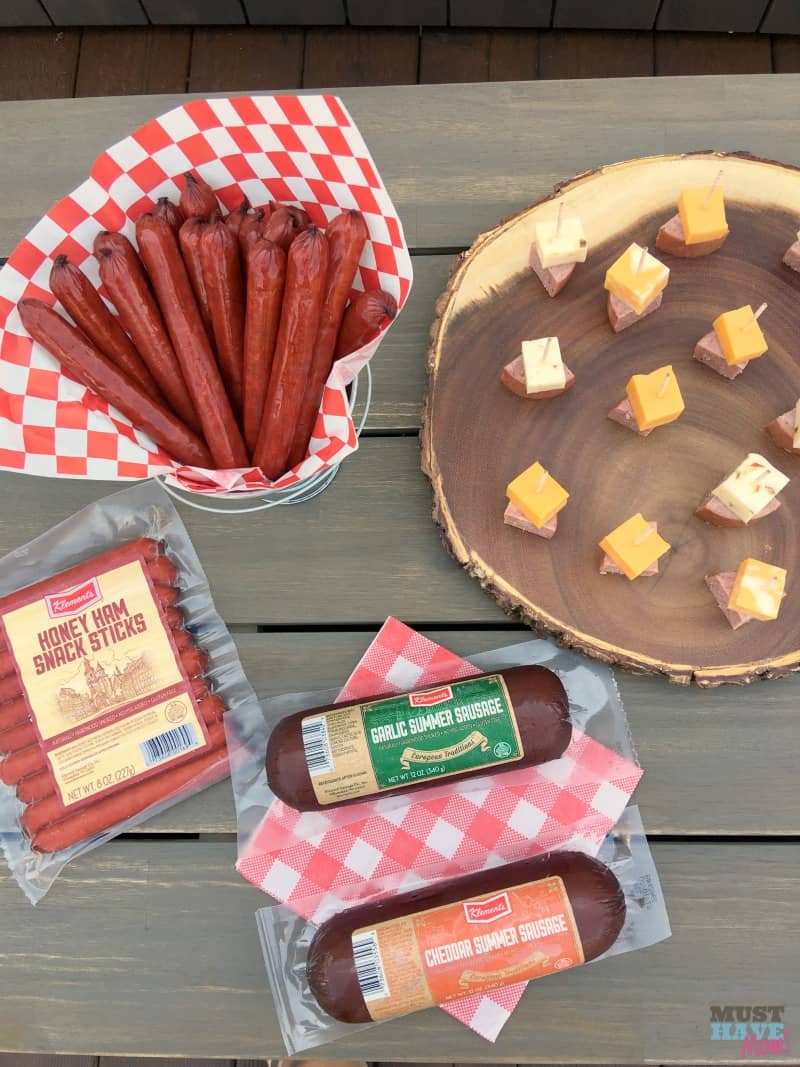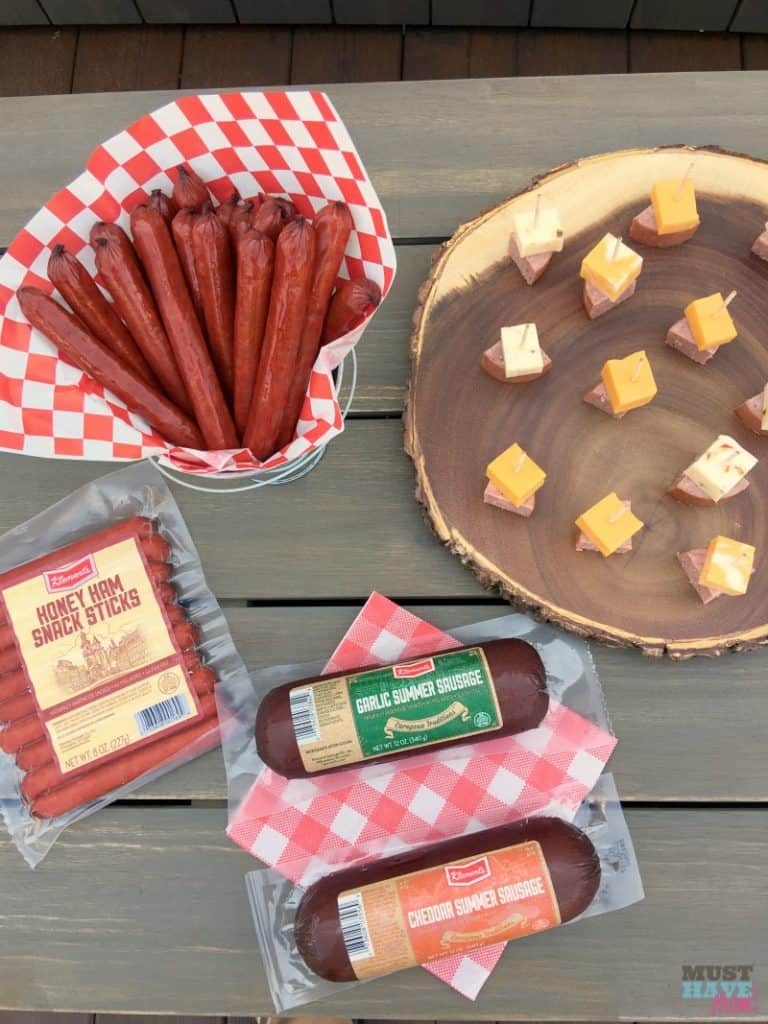 Next time you have unexpected visitors pop by, make sure you impress and serve up a fun snack tray that will be sure to please. I threw together a nice little table of snacks for our visitors recently by simply pulling out our favorite Klement Cheddar Summer Sausage, Klement Garlic Summer Sausage, and Klement Honey Ham Snack Sticks.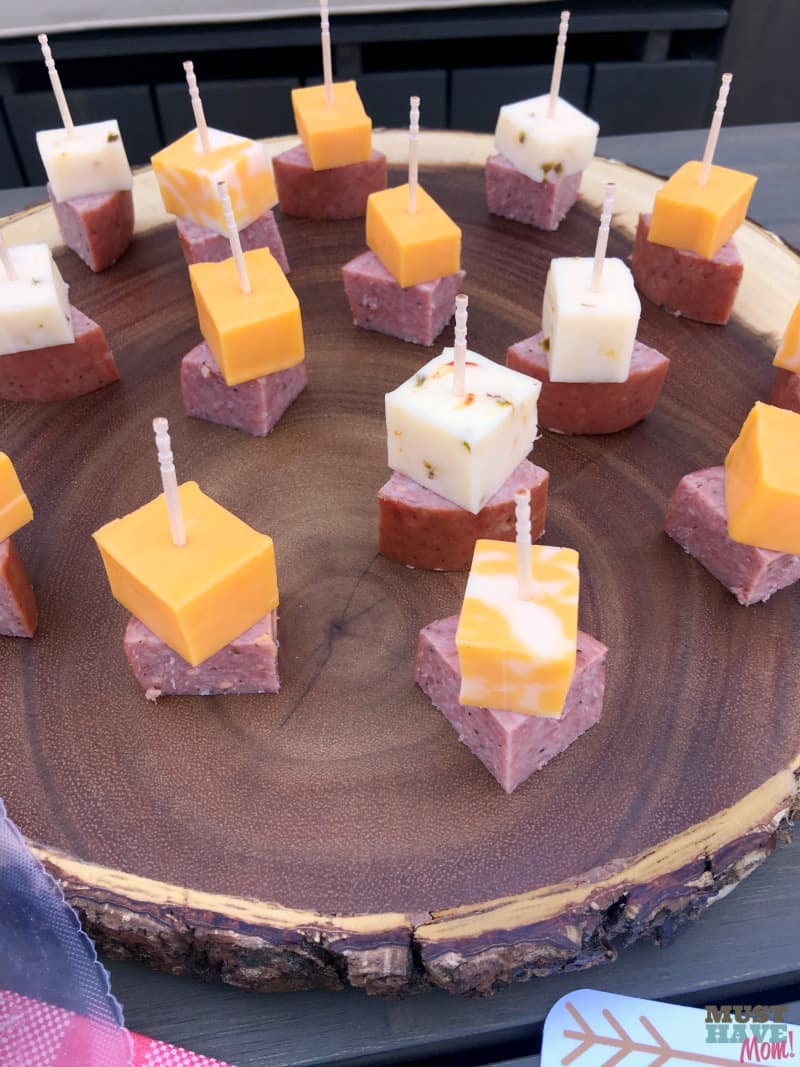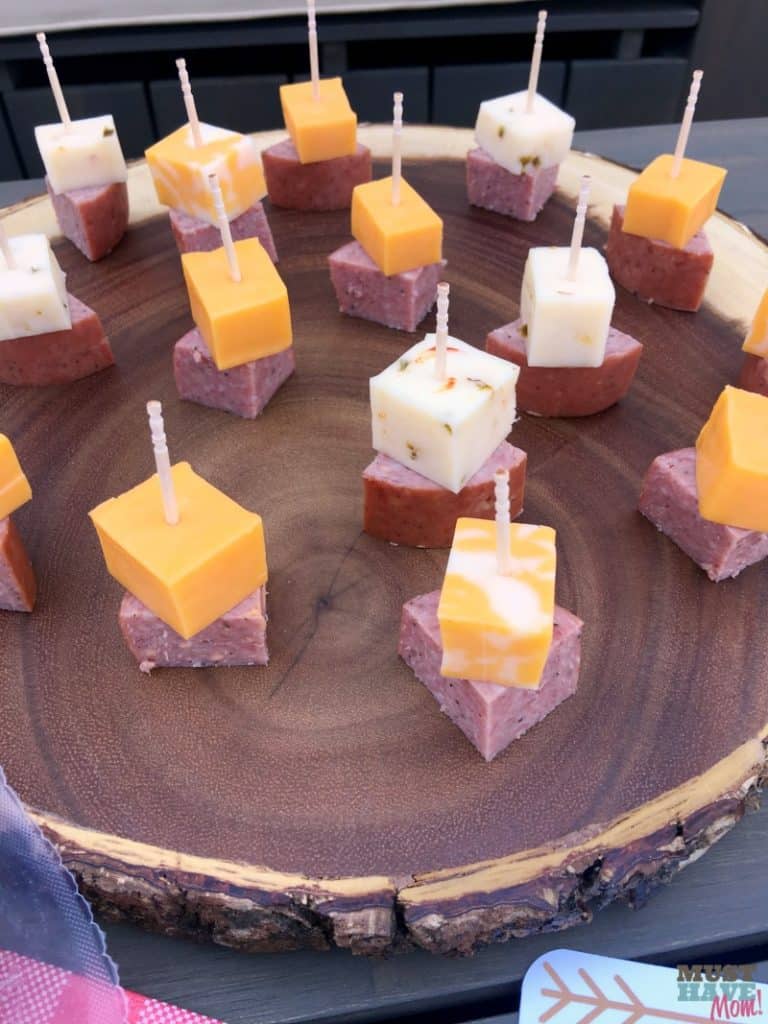 I cubed Klement's Cheddar Summer Sausage and Klement's Garlic Summer Sausage along with various varieties of cheese. I speared them with a toothpick which made them super easy to grab and pop in your mouth! Klement's Cooked and Smoked Sausage are created from old world European recipes that have been passed down for generations using only the finest ingredients and comes in a variety of flavors so I knew they would be gone in a hurry and made sure to have a back up tray handy. I proved to be right and we quickly ran out! Add in a fun serving try like this wood tree serving platter and you've got a fancy spread for your guests in about 5 minutes!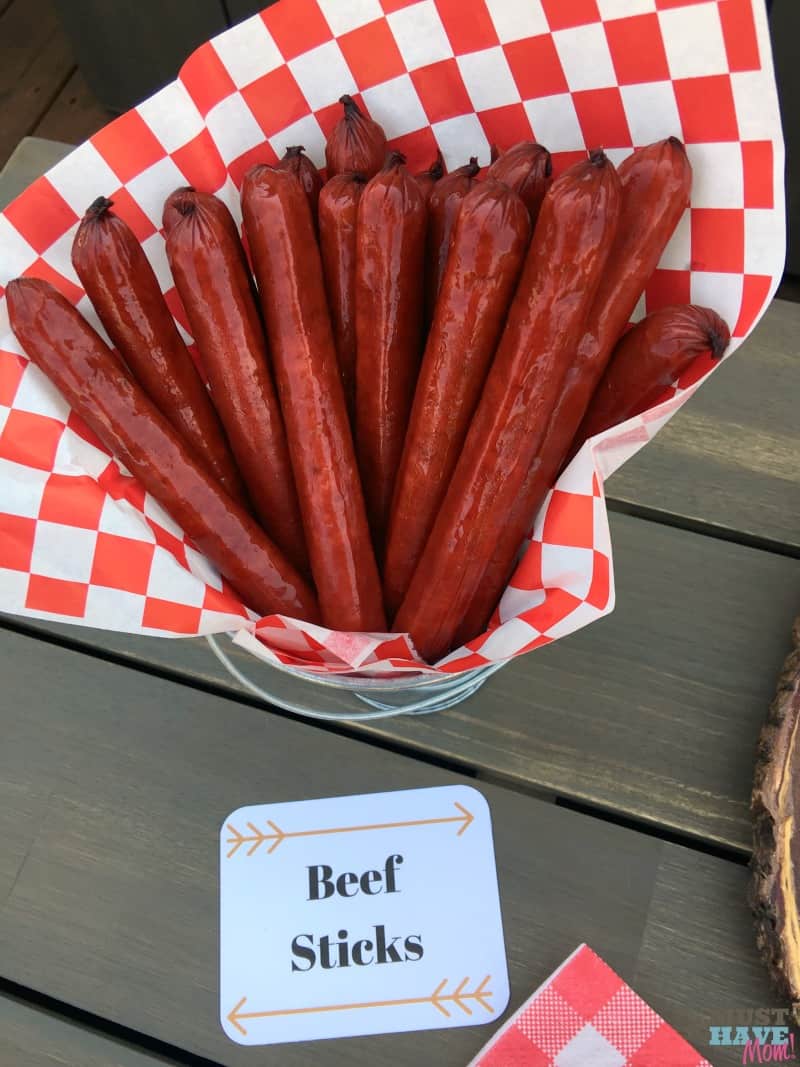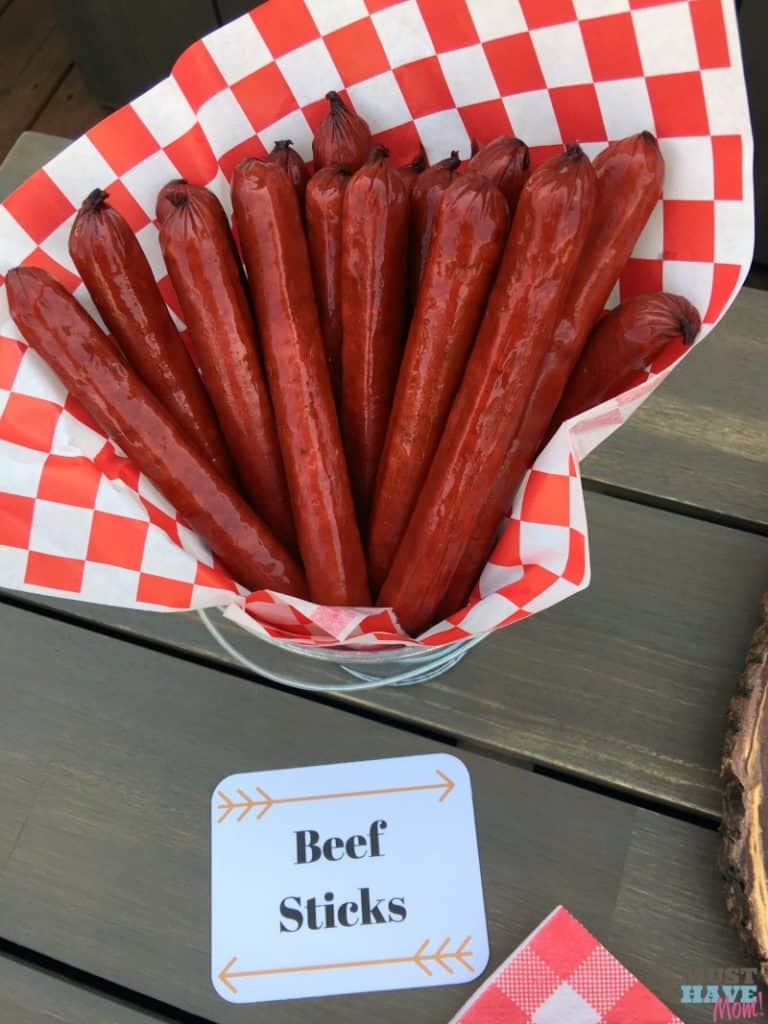 I put the Klement's beef sticks into a tin pail with a paper liner and it made for a fun display that also doubled as an easy way to grab a snack stick! The Klement Honey Ham Snack Sticks are my personal favorite! They are handcrafted using authentic recipes and premium ingredients, so, they're not just easy to eat, they're easy to love.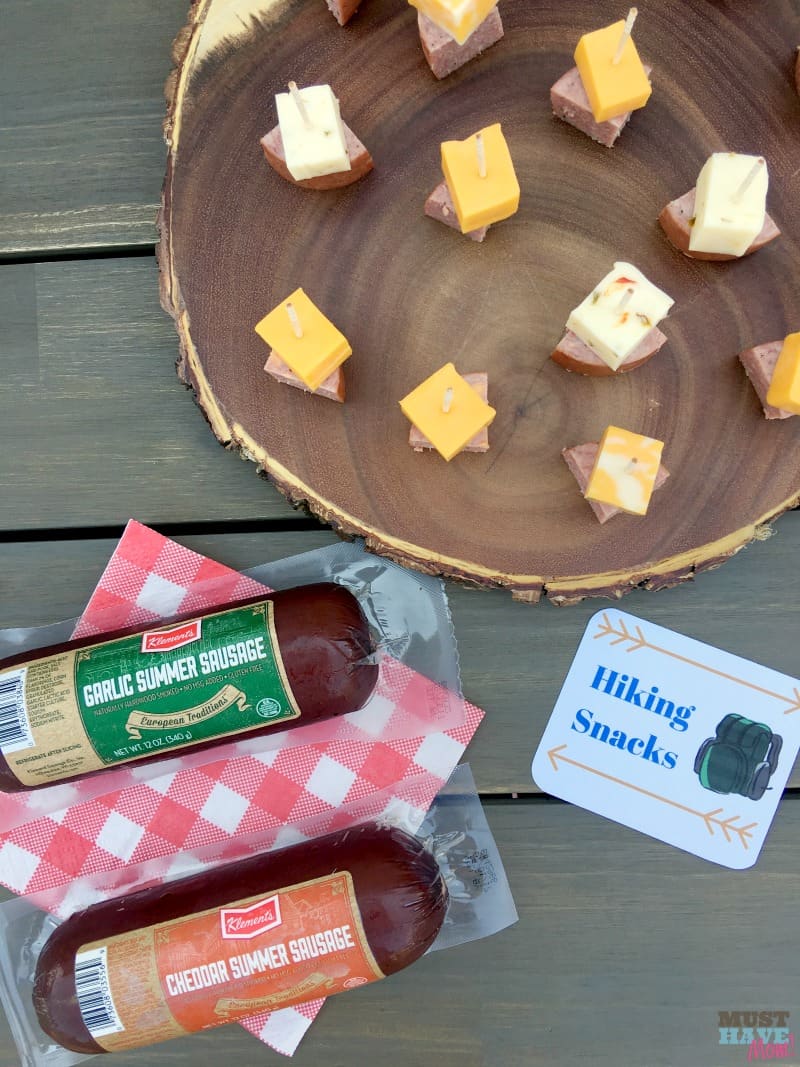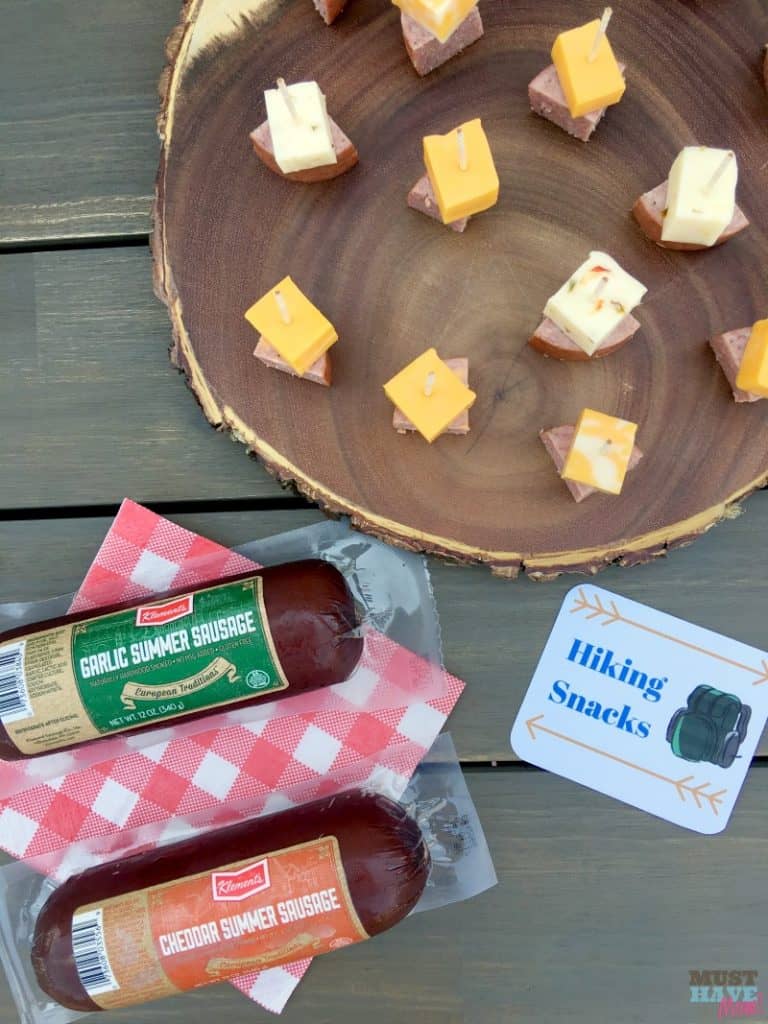 Entertaining for a larger crowd? These ideas are perfect for that too! We recently celebrated my son's 5th Birthday and had a camping themed party. We served up Klement's summer sausage and beef sticks at the party and they were the first thing to disappear from the table. I made fun little printable signs for the camping party that included "Beef Sticks" and "Hiking Snacks" to go with our themed food. Click here for the free printables.
We've also been doing a lot of camping this summer and have found that Klement's beef sticks and summer sausage make the perfect on-the-go snack food! They are so easy to grab while on the go. They fill me up and satisfy my hunger. They are a convenient high protein choice that fits my on the go lifestyle.
September 23rd is National Snack Stick Day! Be sure to have some friends over and whip out your beautiful spread of Klement's snack sticks and summer sausage! It's a great excuse to get together with your friends and family and create memories.