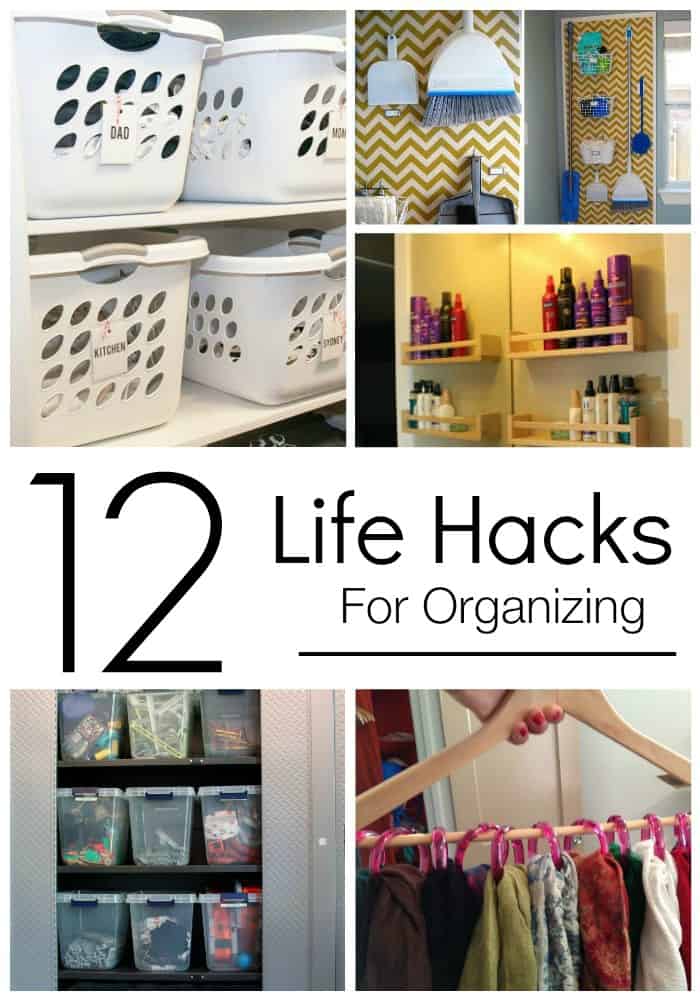 I LOVE hacks. Do you know what a hack is? Basically it's a trick to make something easier. There are so many fabulous hacks out there that I would have never thought of! I love compiling them and burning them into memory so I can incorporate them into my daily routines. Here are 12 life hacks for organizing to make your life a little easier!
1. Easy Storage Idea for Wrapping Paper from Thrifty Jinxy. Tired of your wrapping paper coming unrolled? How easy is this idea? Just take a toilet paper tube and cut down the middle and wrap it around your wrapping paper. It will hold it shut and keep it from coming unrolled. Brilliant!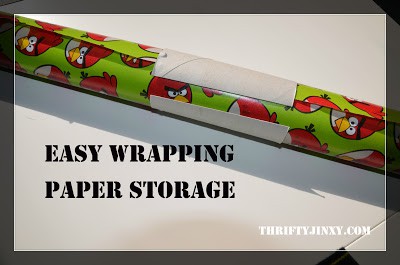 2. Simple Shower Organization from Dawn Nicole. I always run out of room in the kids shower. The toys take over and we end up with three different kinds of shampoo, soap, etc and before you know it it's a mess! I love this easy hack!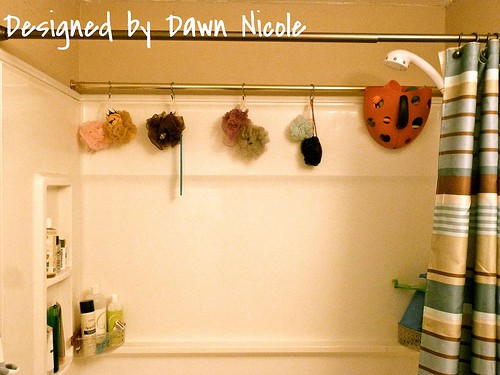 3. Scarf Organization from From The Desk. I saw a scarf hanger at Ikea and I was mad I didn't buy it. Now I'm glad because with this easy hack I can use things I already have on hand (a hanger and shower rings) and organize them for free!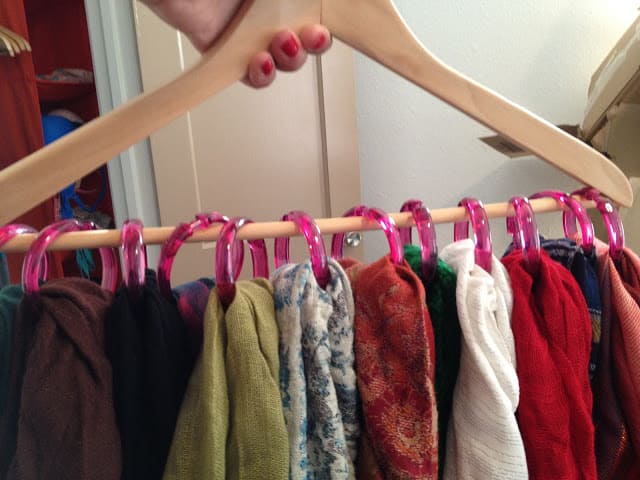 4. Wine Crate Shoe Storage from White House Black Shutters. We have way too many shoes in our back hall and I love this eye-appealing way to store them!
5. Laundry Room Shelving from The Polka Dot Chair.This laundry room organization idea is so smart! Make laundry day a breeze!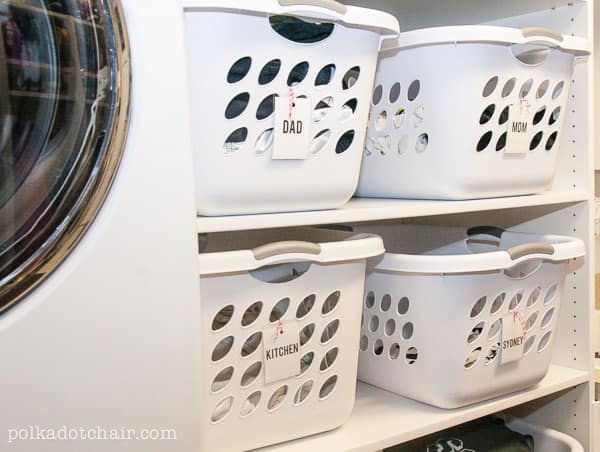 6. Use Binders to Help Organize Your Life from Thirty Handmade Days. Tame the paperwork with this great idea!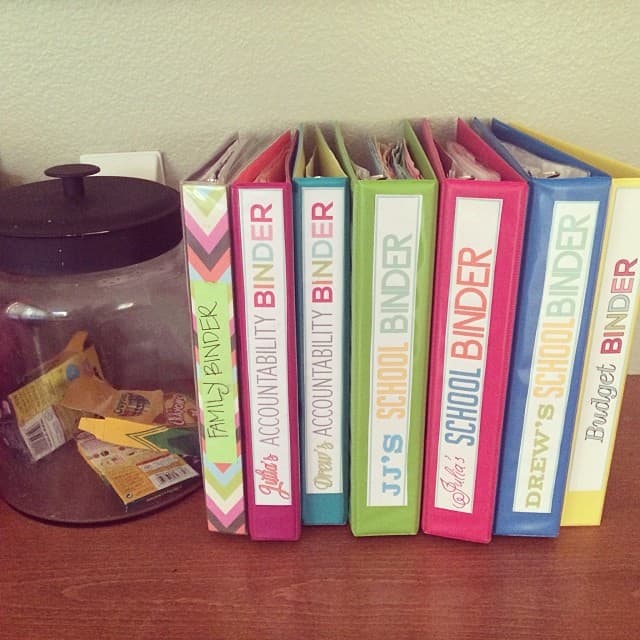 7. Kids Room Organization Tips from Kids Activities Blog. Teach your kids to keep their toys organized with this storage bin idea.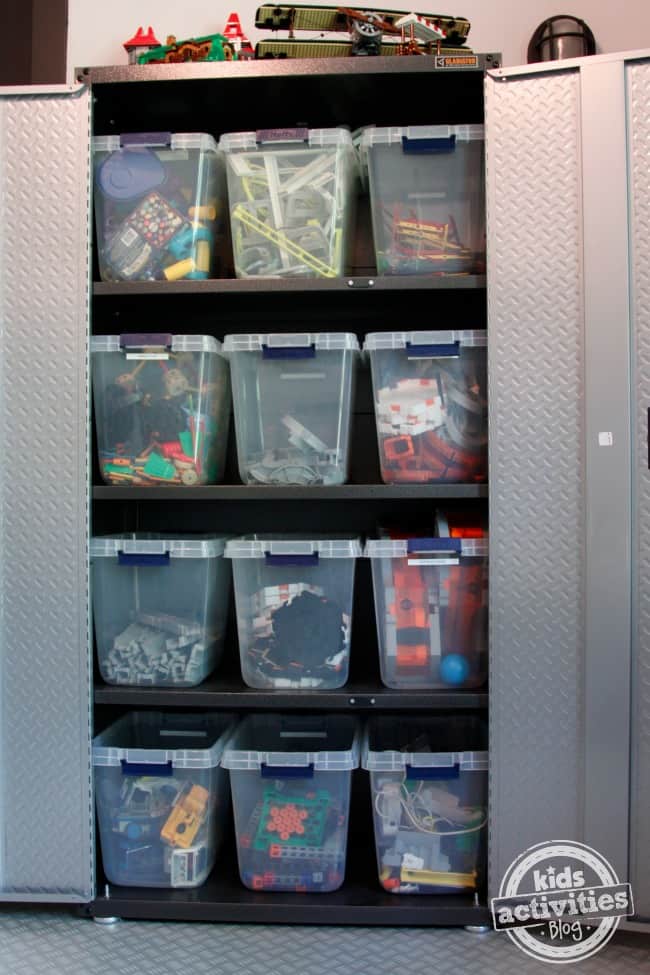 8. Bathroom Organization from Suite Revival. Use these shelves to tame the countertop clutter in your bathroom.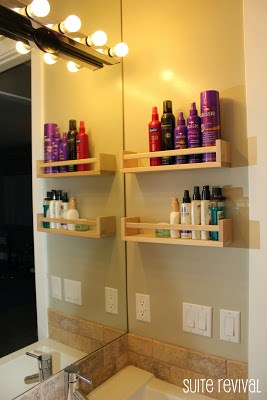 9. How to Organize Under your Kitchen Sink from How to Nest for Less. Turn this shelf into instant under the sink organization.
10. Garden Supply Organization from Our Little Acre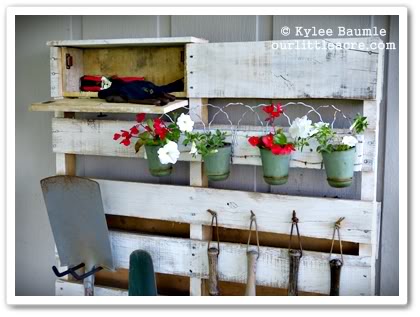 11. Laundry Room PegBoard for Storage from Girlfriends Get Organized. Turn a peg board into laundry room storage!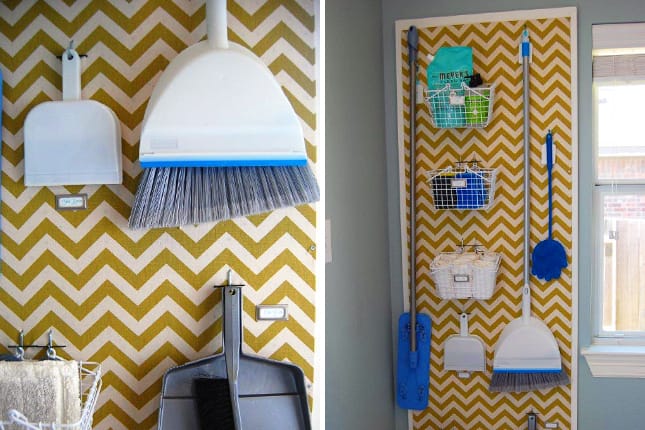 12. Wrapping Paper Organization from 2 Little Hooligans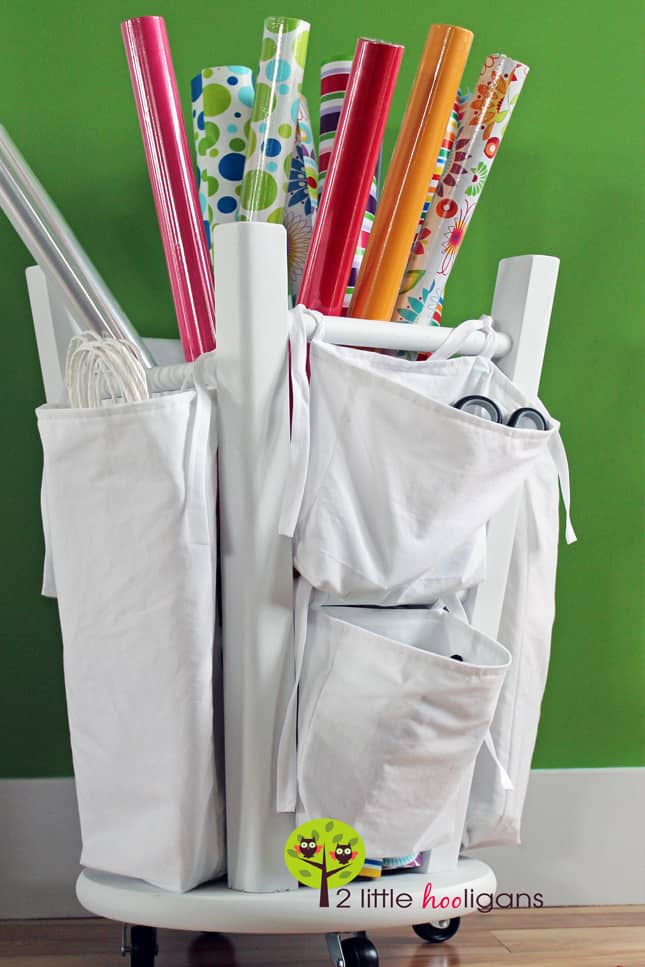 Need more inspiration? Check out these great articles:
What are your favorite organizing hacks?