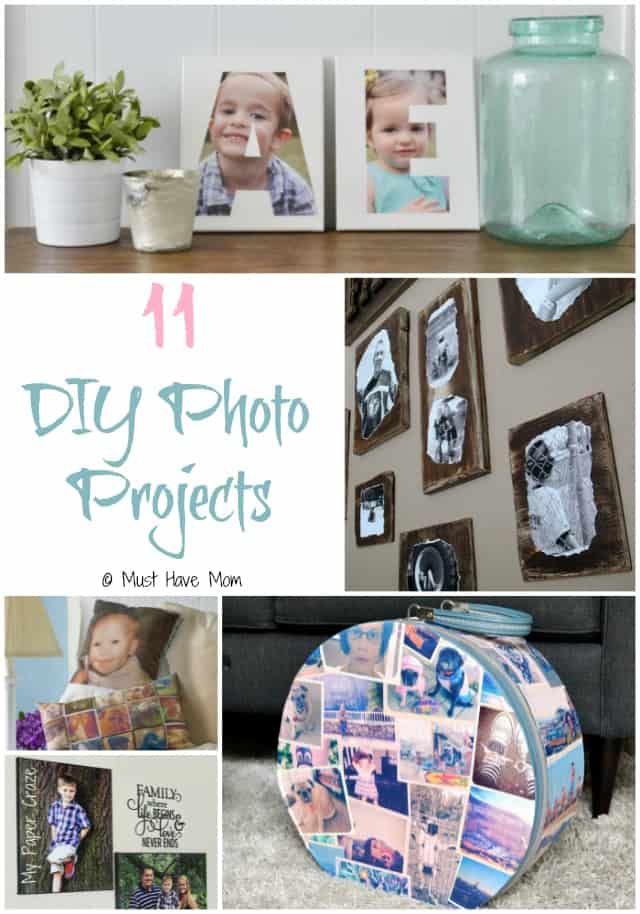 If you are anything like me then you've got tons of photos sitting on your computer or your phone just begging to be viewed. You take them, maybe share one on Facebook or Instagram and then they sit in your computer unused. Ages ago I used to develop my film and print the pictures and put them in photo albums. Photo albums have become a thing of the past now and with the digital age there is no reason to print off every photo anymore.
Instead I create photobooks using services like Shutterfly and I also create DIY photo projects with my pictures. It's the best way for me to enjoy my photos without putting them in an album or leaving them to sit in my computer. I've got 11 awesome DIY photo projects to inspire you! Plus I'm going to show you how I organize my photos so I can easily find any photo I need for whatever project I'm creating.

MY LATEST VIDEOS
Here are the DIY photo projects picture above, from top to bottom, left to right:
2.) Decoupage Family Photo Plaques
3.) Personalized Photo Pillows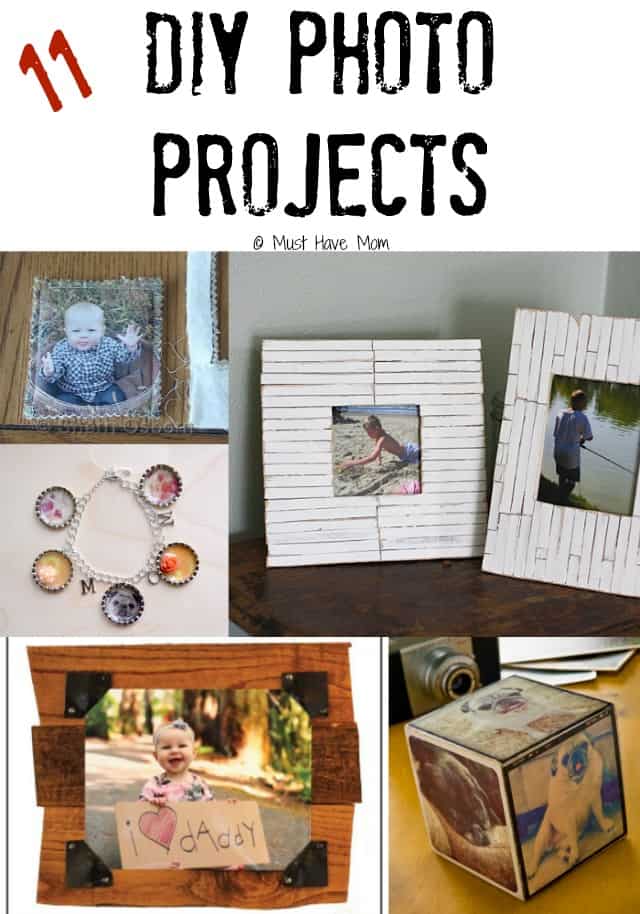 10.) Modge Podge Photo Transfer Instagram Block
11.) DIY Burlap Photo Frame (not pictured)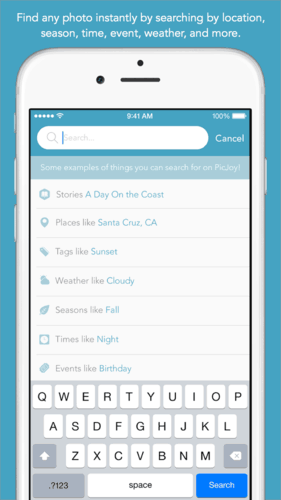 One thing that deters me from creating these amazing diy photo projects is trying to find photos to use. Spending hours going through photos in order to find the photos I need is too time consuming and prevents me from ever using my precious photos. Now I use PicJoy to organize my photos easily and effortlessly.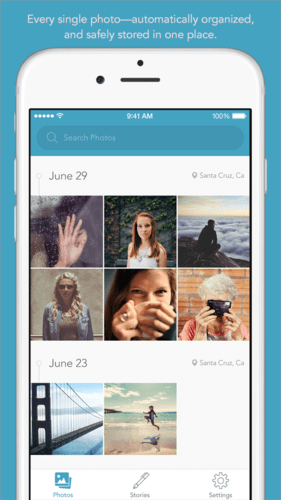 PicJoy automatically organizes your photos so you can easily find them by typing in a date or location. It organizes them into stories and you can add annotations so you always remember what was special about that photo.
Introducing Picjoy from PicJoy on Vimeo.
Don't waste time trying to find photos that are buried on your phone, use PicJoy and save your time and sanity! Did I mention that PicJoy is free? Go get it in the app store and like them on Facebook!
Are your photos just sitting in your phone waiting to be used?