If you're searching for a summer activity for kids then look no further. Here is a list of my favorite must have summer activity ideas for kids!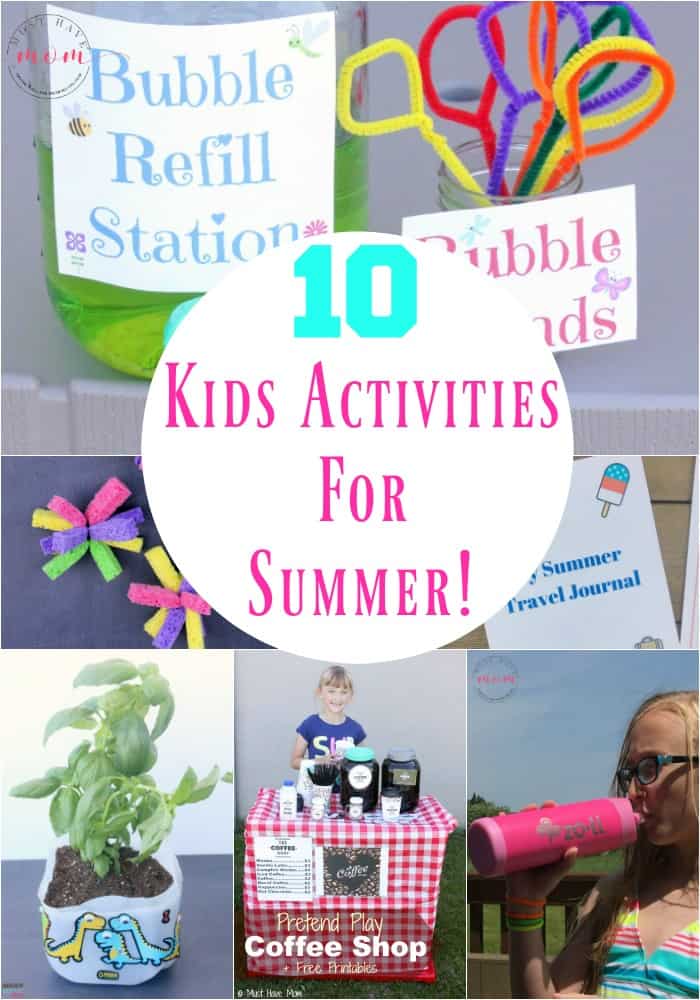 Summer is my favorite time of year! The kids are out of school, the weather is divine, and we get to do so many fun family activities together. Without schedules and bedtimes to adhere to, we get to let our hair down and have some fun! Grab your favorite summer activity for kids idea below and your kids won't' be yelling "I'm bored!" anytime soon!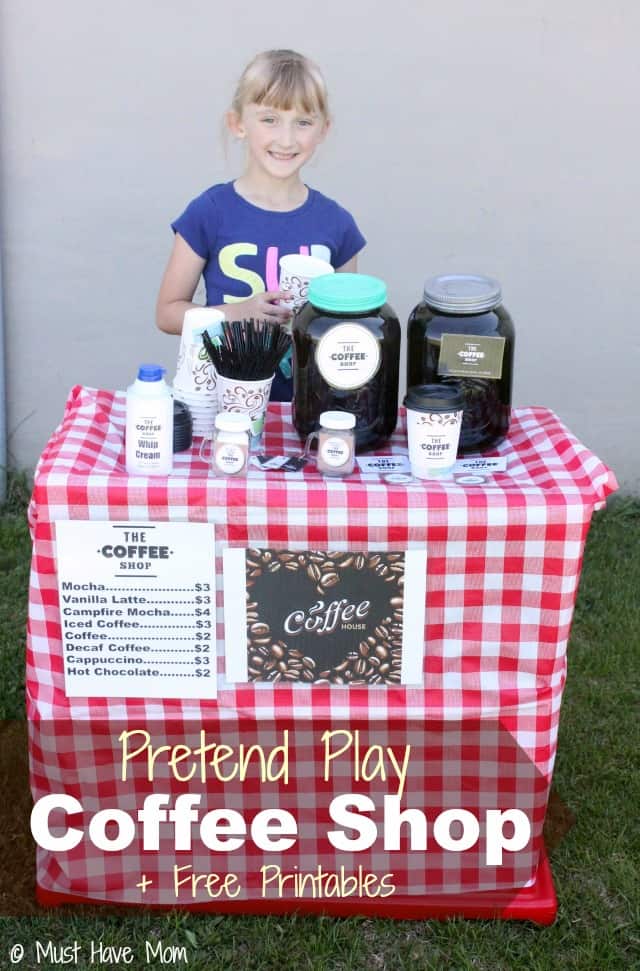 -Engage in pretend play! One of my children's favorite ways to play is to use their imaginations! Set up this fun pretend play coffee shop outside and watch their little wheels turn as they run their very own coffee shop complete with shaving cream for whip cream and colored water for coffee! Grab the free pretend play coffee shop printables here.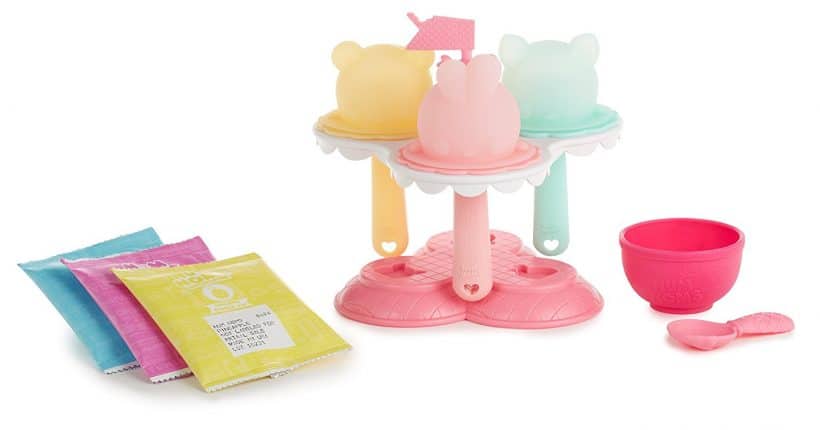 -Make homemade freezie pops! My kids are always itching to get in the kitchen and make something fun, and these freezie pops from Num Noms are the perfect way for my kids to make a frozen treat! They are tasty and perfect for staying cool!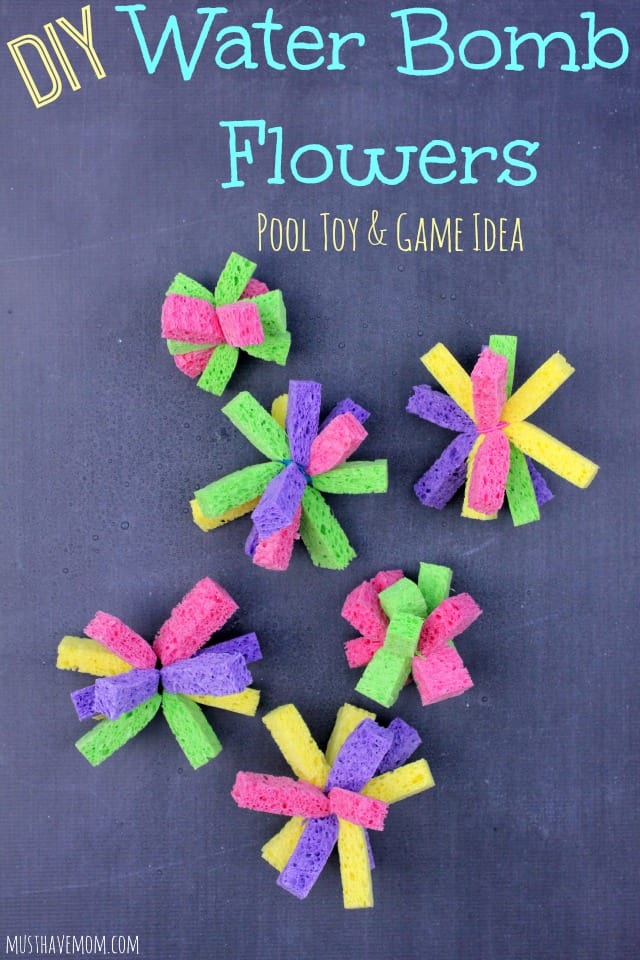 -Have fun in the water! Make your own pool toy out of a sponge with this fun DIY water bomb idea! Instructions for the water bomb flowers here.
-Take a day trip! We LOVE taking little day trips to the beach, on our boat, or to the playground. To ensure a fun trip, make sure you are prepared! I love staying organized with these Cape Cod Ju-Ju-Be must haves! I pack up my Fuel Cell with cold drinks, toss in some mascara and powder, along with some sunscreen in my Be Ready and then toss in my Be Charged so I can have my credit card and cash handy in a small pocket size wallet. It all goes into my Super Be! Then I pack the MiniBe with snacks and small toys we are ready for a fun family outing!! The best part? All of these bags are machine washable so when we get home I just toss them in the wash to remove the spilled juice and sand!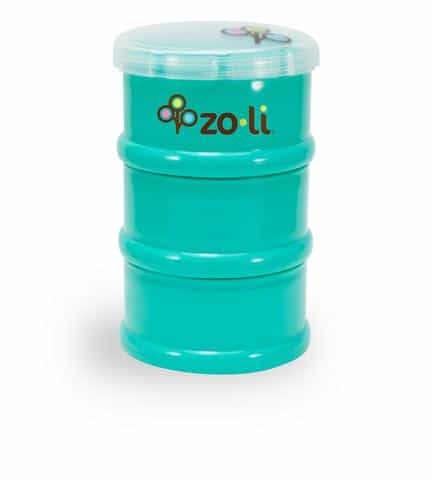 -Make a fun snack! My kids favorite snack to whip up is a fun snack mix (their favorite snack mix recipe). Let them dump in all of the ingredients and then pack it up in a travel container like this stackable snack pod by Zoli.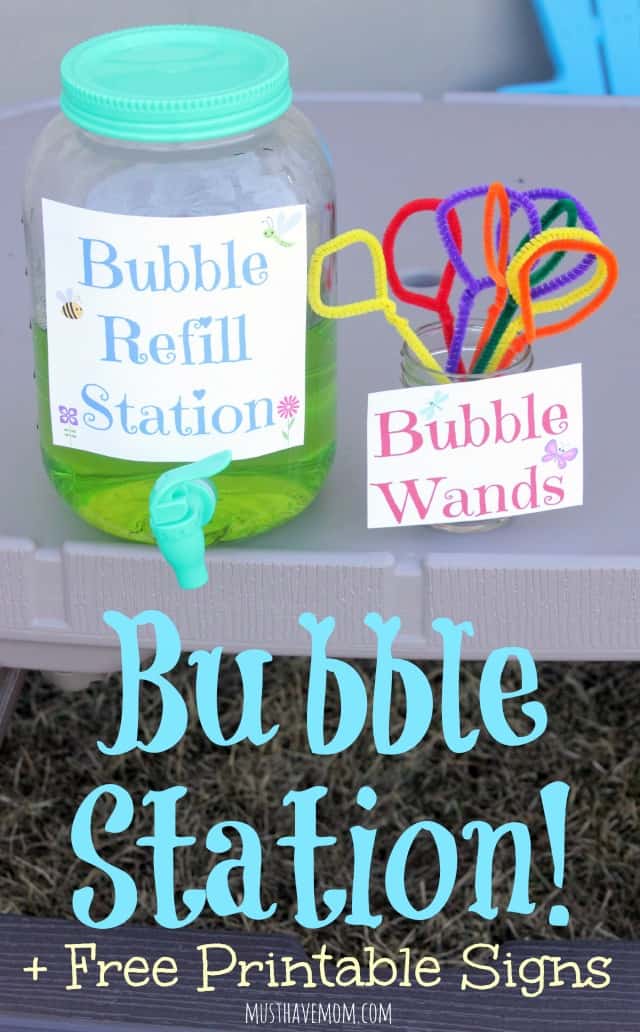 -Make a bubble station! Create your own DIY bubble station so your kids can easily refill their own bubbles and blow bubbles 'til their heart's content! Bubbles are one of the best summer activity for kids ideas that they never tire of!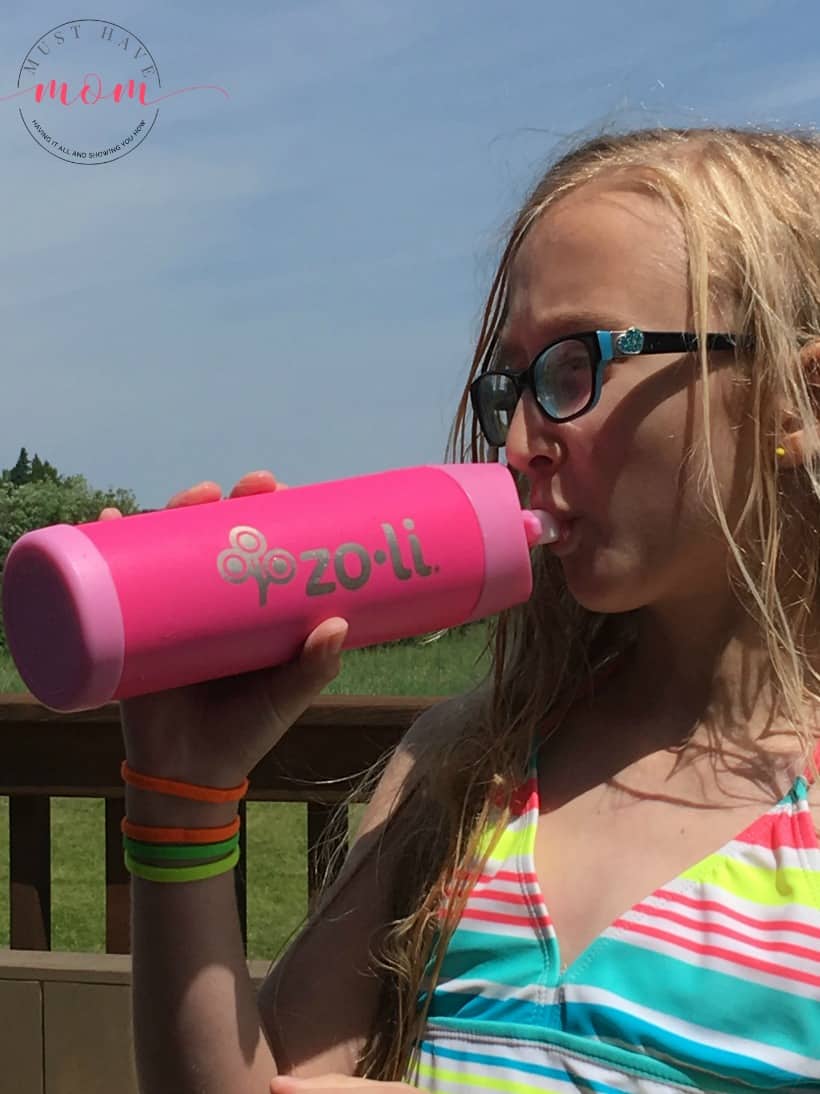 -Stay cool! Be sure you and your kids are getting plenty of ice cold water when it is hot outside. We've been buying and using the insulated Zoli water bottles for years. We have found they keep ice for 24 hours or more! Want to switch it up? Try this fruit infused water recipe for a fun change!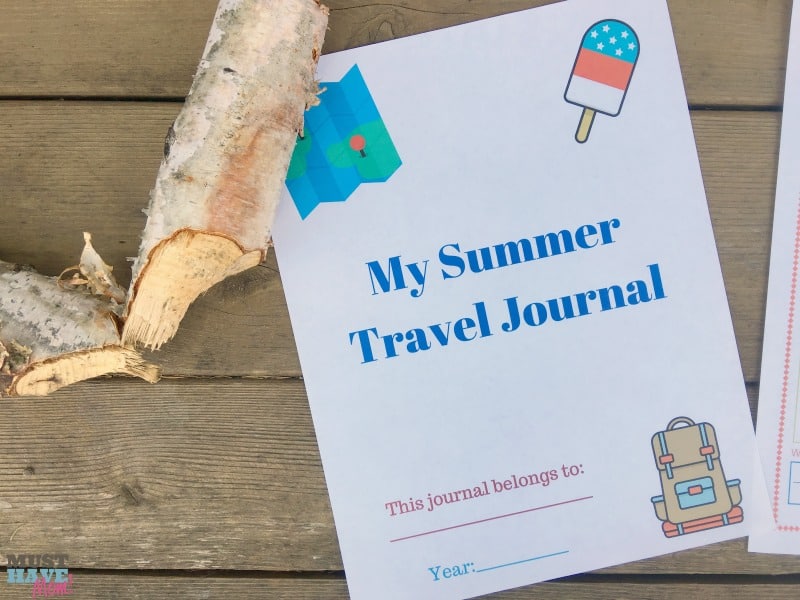 -Keep a travel journal! Encourage your kids to keep a summer travel journal! This free printable summer travel journal will help them document their adventures and it's so much fun to read through it at the end of summer.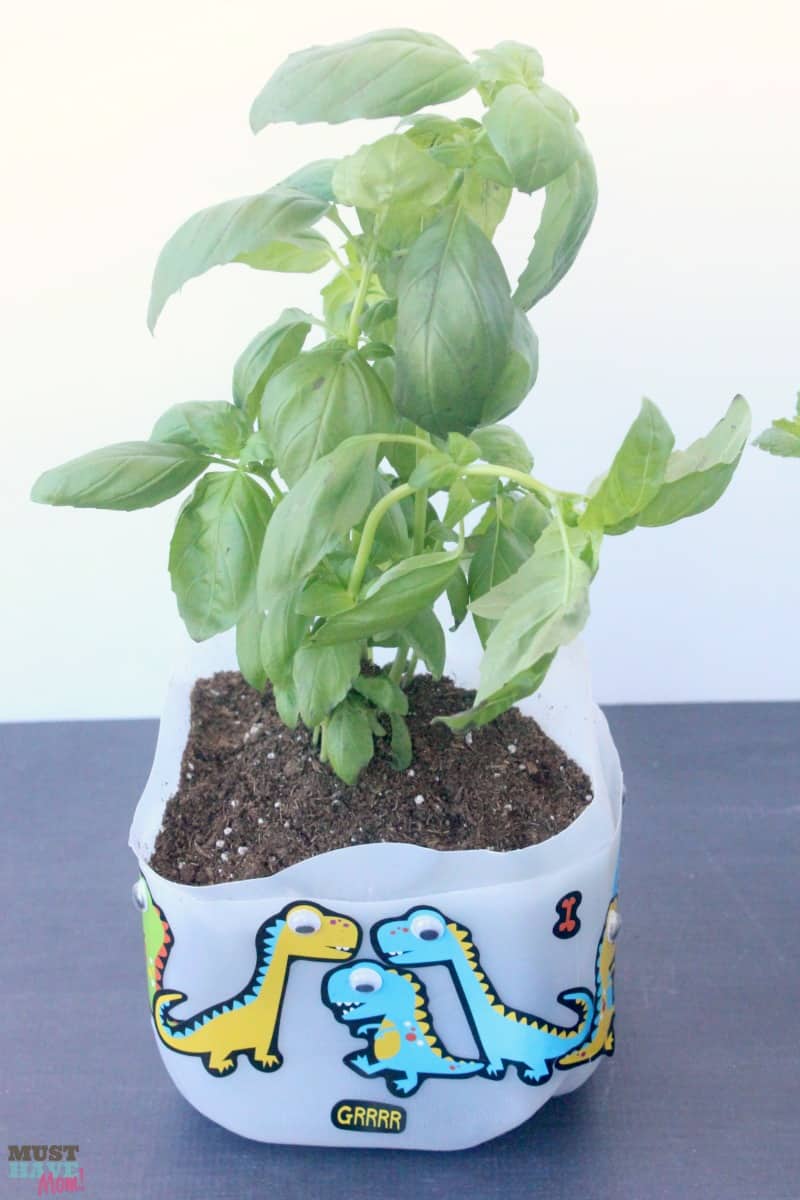 -Plant something! Upcycle empty milk jugs and make a self-watering planter! Turn this into a fun lesson on gardening. Nurture your plants in the milk jugs and then transplant them into your garden! You can also just keep them in the milk jug if you don't have a garden. Grab directions on how to make a milk jug planter here.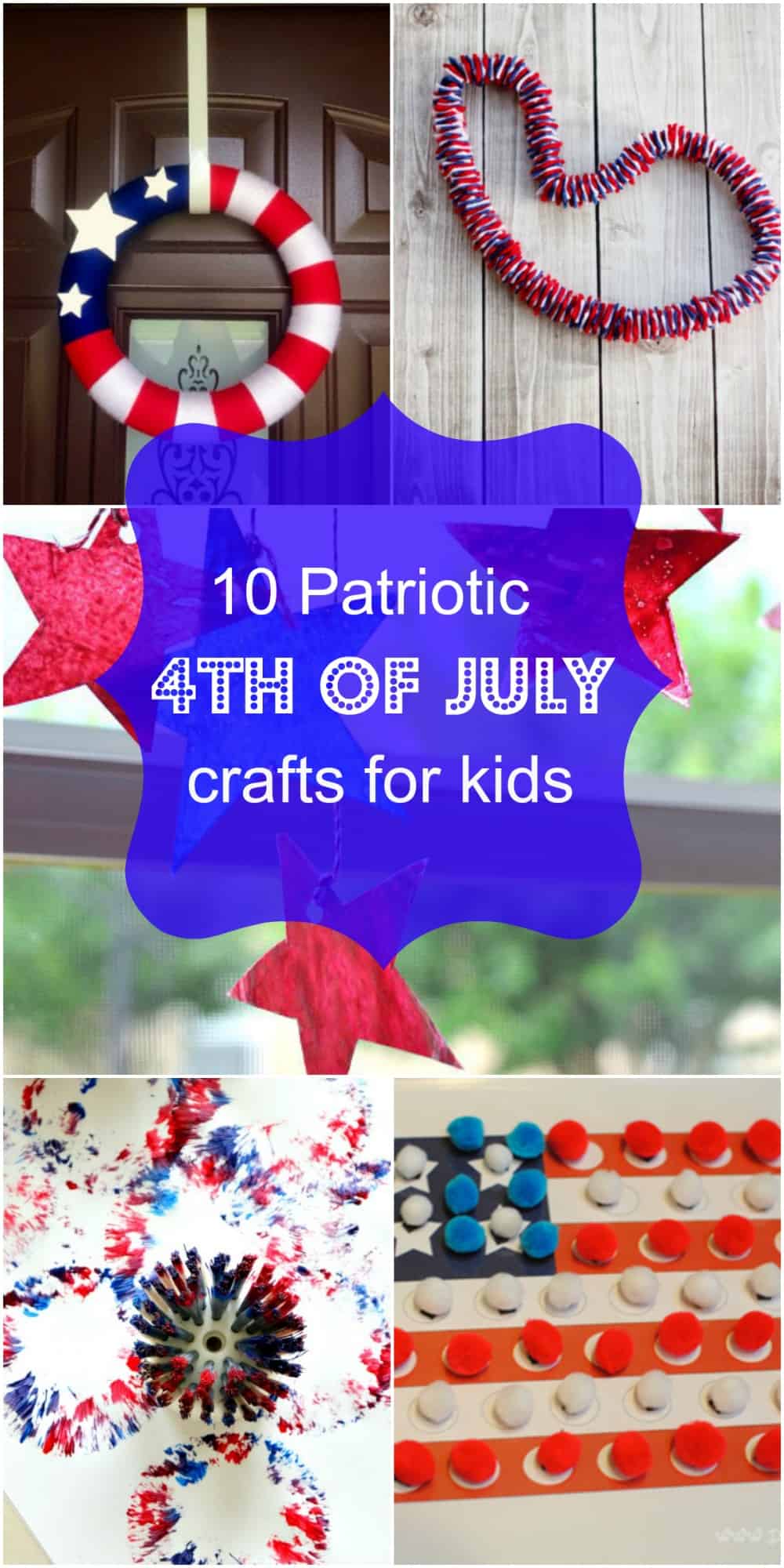 -Get patriotic! Grab an idea from these 10 patriotic 4th of July crafts that kids can make and show your love for the U.S.A!
Make sure you save on this summer's activities by using Groupon Coupons too! You can get free admission for kids at Sea World, $10 off $10 at Shutterrfly to preserve your memories, and even grab Target coupons to save on essentials like sand toys and sunscreen!
No matter which of these summer activity for kids ideas you grab, make sure you have FUN and keep a positive attitude. I find my kids get tired, hot and hungry and inevitably get cranky. If I have some fun summer activity for kids ideas up my sleeve then I can usually head off the boredom and the crabby attitudes!