It doesn't get better than packing up the kids and heading out on a new adventure. Every clan deserves a little family time in the wilderness to enjoy the elements together. Whether you're sleeping in a tent at a KOA or parking the RV in the beautiful mountain scenery, there's always a good time ahead.
Camping has proven to be beneficial in more ways than just spending quality time with your loved ones as well. While 49 percent of campers say the reward is just getting away with family, 54 percent of people say that it is for stress relief. Taking your mind off of every day hassles by drifting away from the city is the perfect way to release some tension. Of course, don't underestimate the effect nature can have on the body. Another 55 percent of people suggest that exploring the breathtaking environment is a key reason for the voyage.
One more bonus of hitting campsites instead of condos comes from a financial aspect. Saving money is always a great motivator. So get outside and grab some relaxing time away from it all with your little ones. But, make sure you're prepared. Your outdoor escapade can turn into a disaster without the correct planning. Vacations are precious — and time away with your family is even more valuable. So, load up the essentials that will ensure you thoroughly enjoy your time away this camping season.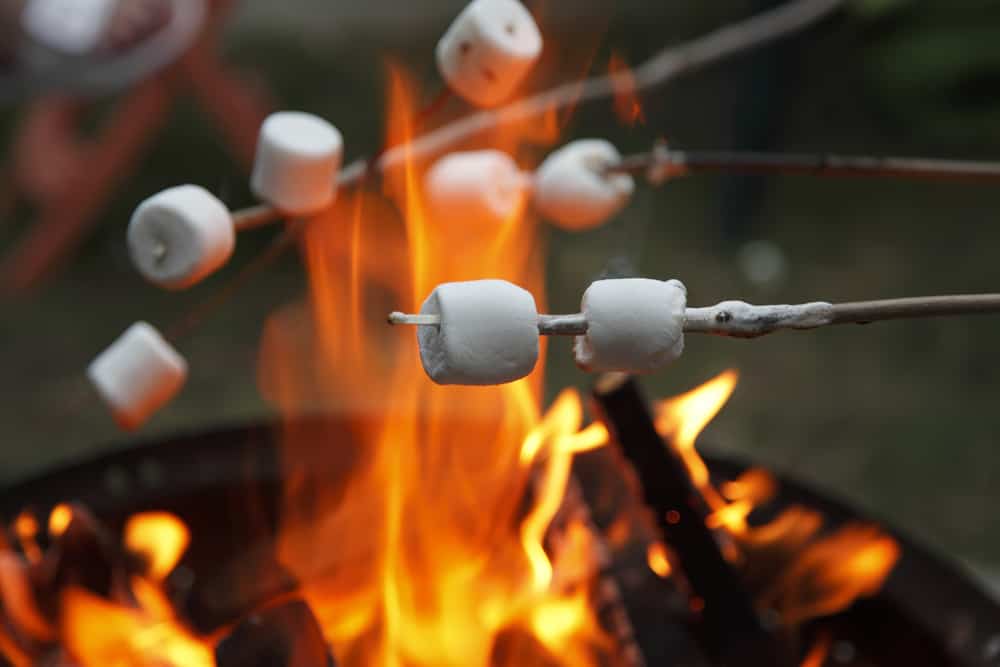 1. Family Tent
What good is a camping trip without a couple roomy and comfortable family tents? Packing everyone in a two-person tent or sleeping in a hammock won't get the job done if you're looking to make the most of your trip. A good night's rest makes for a fun and adventurous day. Don't waste any more time without the proper camping gear. You can go big and take one tent, or give your children a place to relax away from you, if they're old enough.
2. Air Mattress
As with a family tent, an air mattress will pay significant dividends in helping you to fully maximize your trip to the outdoors. Forget crashing on the hard ground riddled with roots, rocks, and water. Your back will thank you when you wake up in the morning.
3. Bug Repellant
Whether it's a bug zapper, bug spray, or citronella candle, keeping the bugs away is a must. You'll be taxed enough on your hikes, climbs, and swimming trips. Don't create even more discomfort by letting the mosquitos bite and gnats congregate.
4. Cookware
Everybody likes a good meal cooked over the fire. In fact, there may be no more loveable thing about camping. But, the key is not the fire — it's the quality of the food. Heat-safe pots and pans make all the difference when whipping something up for the family. Invest in functional outdoor kitchenware to complete your camping experience. How much you take will depend if you're camping close to your cars or hiking further to a campsite.
5. Foldable Camping Chairs
There's no reason to rough it on a log when there are plenty of new camping chairs available. They are lightweight and easy to move when you're cleaning up the site or just lounging around the fire. For you professionals out there, trust us on this one. You're still a rugged outdoorsman — just a more comfortable one now. After all, it's not like you're taking your family room recliner with you.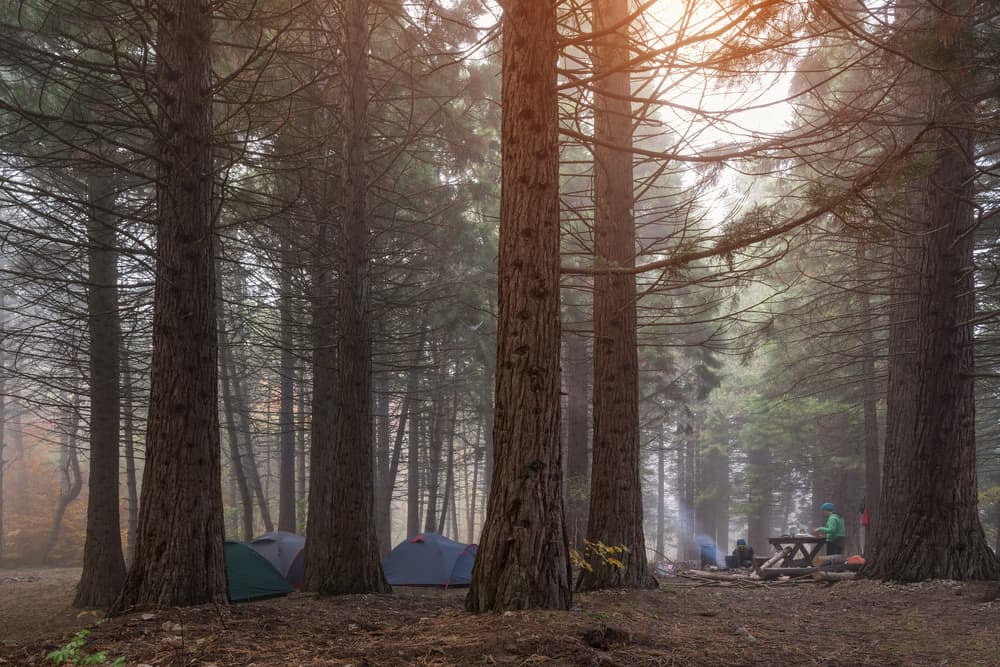 6. External Phone Charger
Cutting off communication with the outside world is one thing, but being unsafe is simply not a smart idea. You never know when you're going to be in an emergency situation. Should you find yourself in one, it's best to have a working phone. You could just keep a car phone charger handy, or you could purchase solar charger to ensure your phone is always working, even if you're out on the trail.
7. Screen Tent
The bug repellant should do a fine job, but having a waterproof shelter is never a bad thing. Play some board games under the canopy during poor weather or just enjoy a nice family dinner together.
8. Spice Kit
It can be hard to replicate a tasty, home cooked meal without all your kitchen aids. Add the very least and bring a spice kit to add a dash of flavor to your meals.
9. Bungee Cords
Hang up wet towels, clothes, or garbage with ease. Bungee cords can also be used in an emergency to fortify a failing tent or secure supplies in the truck bed. The uses for bungee cords are numerous, never forget to bring several on a camping trip.
10. Glow Sticks
If your kids are scared of the dark — or you prefer not to trip over the many natural obstacles when searching for the bathroom at night — pick up a few glow sticks. They also make for an ideal camping scene when enjoying a late-night fire in the beautiful backwoods of the wilderness.