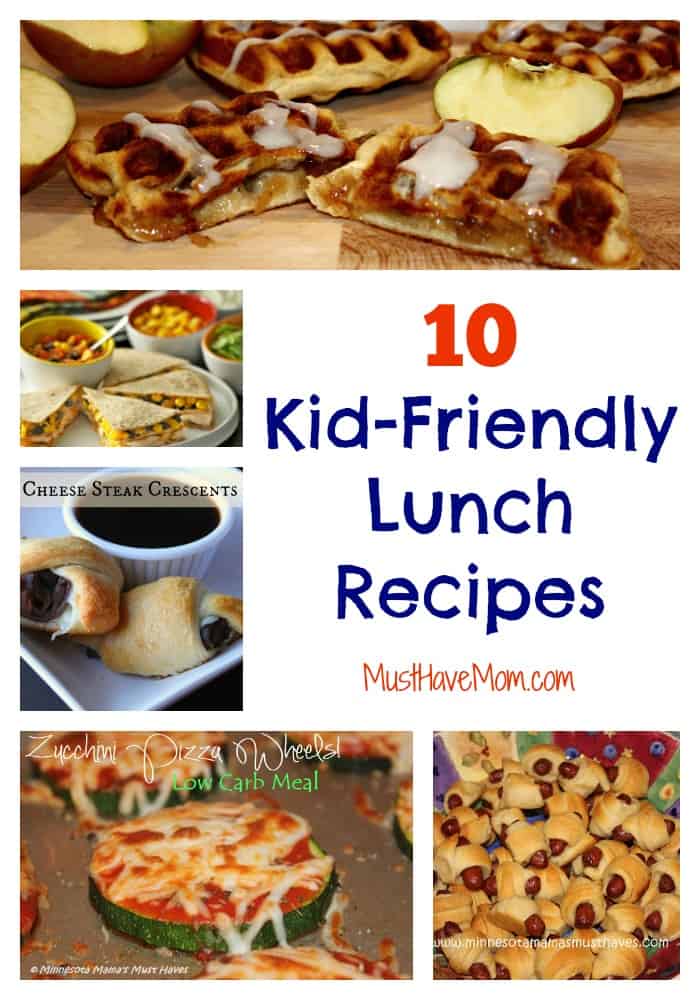 After a couple months of trying to be creative with our lunches around here I've found myself stalling out for the end of Summer. I am sure we can all use a few fresh lunch ideas for kids to help inspire us these last few weeks of Summer! Here are ten new recipes to try for lunch this month!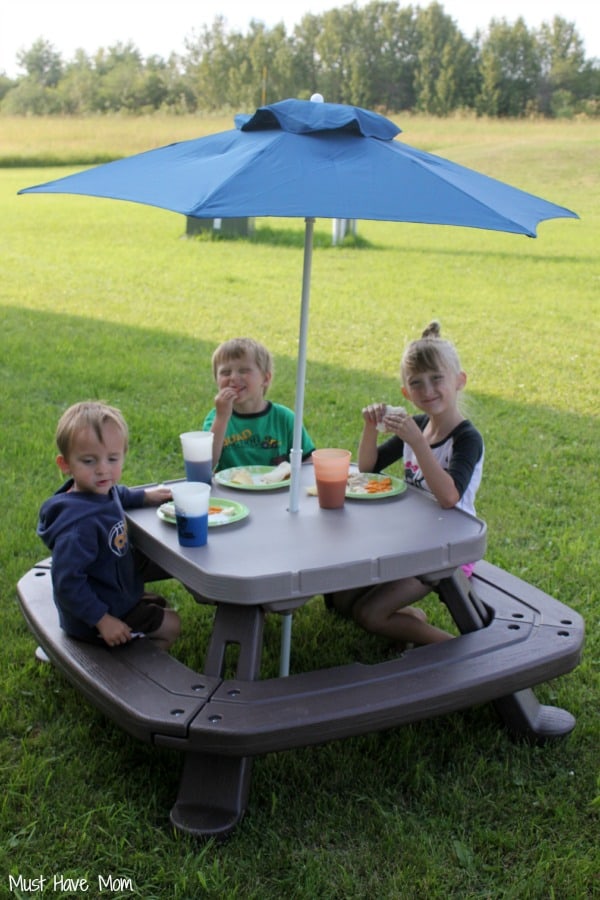 Getting my kids to stop playing and sit down to eat lunch can be a challenge. I am loving our new Little Tikes Fold 'N Store Picnic Table. It gives them a place to take a break under the shade of the umbrella and cool off with an ice cold drink. It's the perfect spot for them to enjoy their lunch outside and allows for minimal outside playtime interruption! They love that they can sit outside and eat and I love that I don't have to haul them inside for lunch.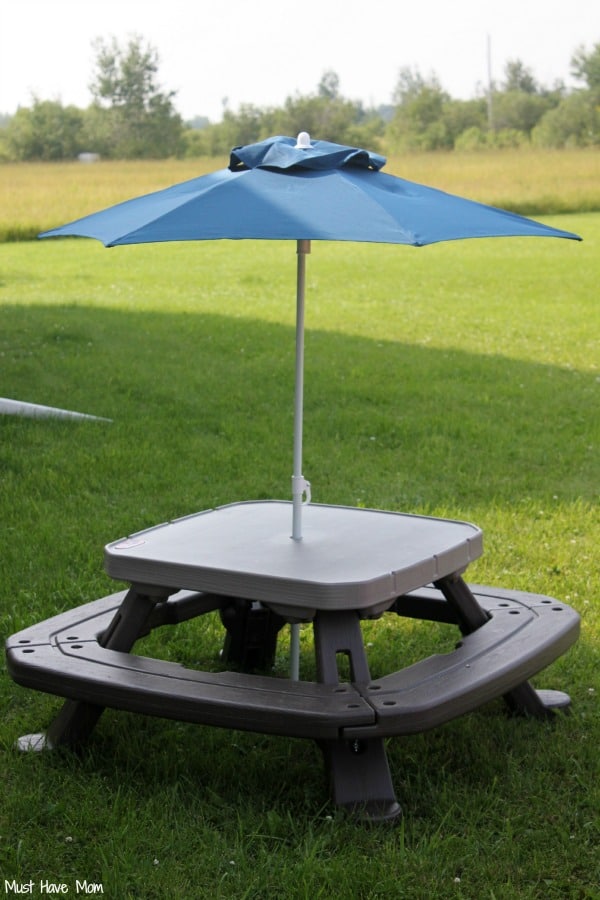 The table is sturdy and well built. It folds away for easy storage too! The umbrella is included and this table can seat up to 8 kids.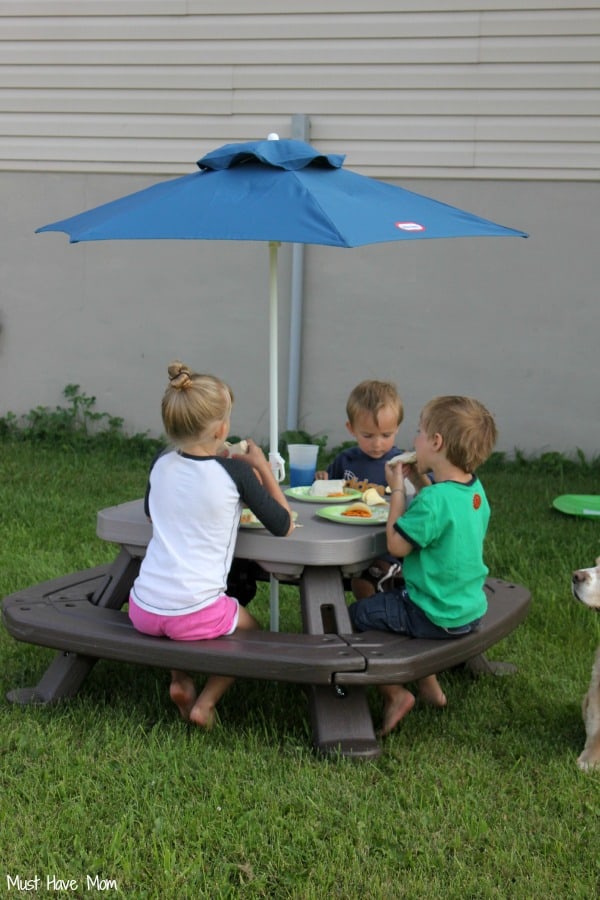 This table is perfect for kids ages 2-8. As you can see my 6 year old daughter fits nicely at the table with plenty of leg room. The size of the table is perfect for my age span of kids. I love that it works for kids up to 8 years old so we can get the most use out of it. We will be using it for all of our outdoor parties and gatherings. It's also perfect for doing crafts and activities at. You can find the Little Tikes Fold 'n Store Picnic Table online or at stores near you!
What is your favorite kid-friendly lunch idea?