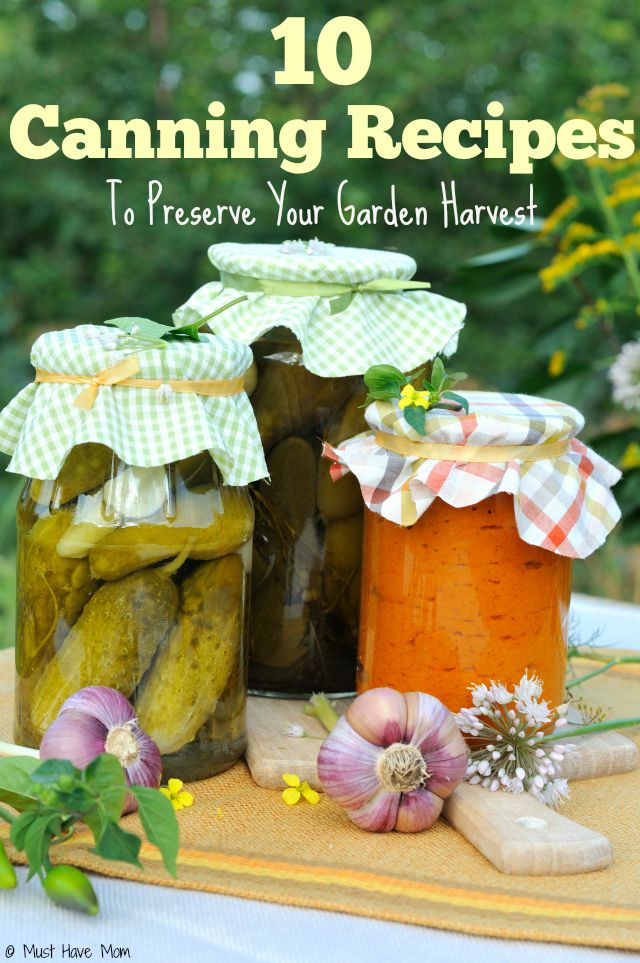 It's almost harvest time and one thing that pains me like nothing else is when the garden veggies and fruits that I have worked so hard to grow go to waste because we can't eat them in time. Don't let that happen! Preserve your garden harvest by canning it instead! Canning can seem intimidating but it really isn't difficult at all! Use these 10 canning recipes to get you started preserving your garden harvest. Don't let it go to waste!
Check out How To Can and Preserve Your Garden Harvest

by Sarah Minnesota Mama at Mode
Scroll through to see all ten recipes and click on them to visit the recipe page!
What is your favorite canning recipe?