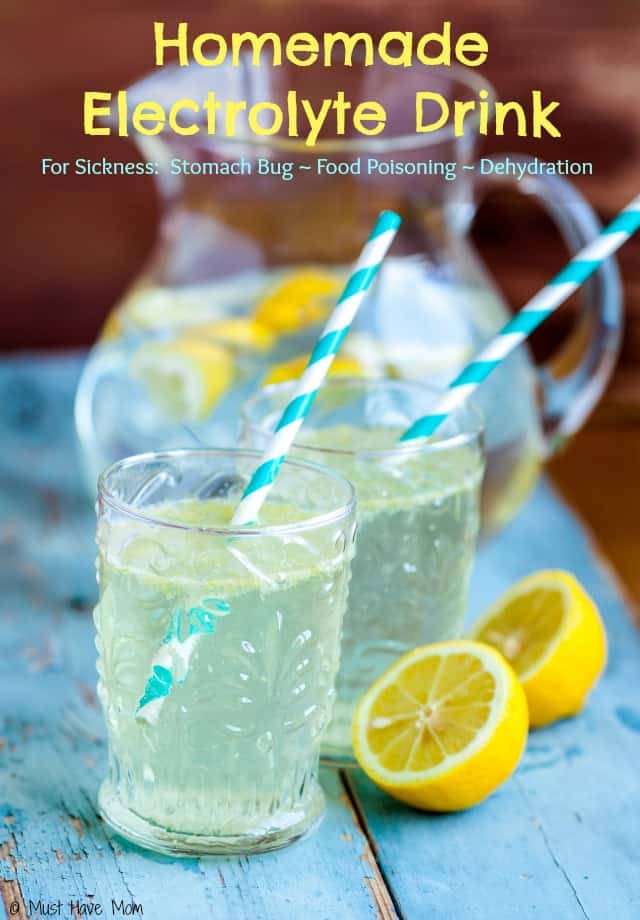 Caring for a sick child usually happens at the worst times. They don't seem to give us any forewarning that they are falling ill and instead we end up with a sick child in the middle of the night. The last thing you want to do is run to town for Pedialyte in the middle of the night. Make your own homemade electrolyte drink recipe instead! Plus this recipe doesn't use Kool Aid or Jell-O as many recipes do. It's all natural and will help replenish those lost electrolytes and keep your child hydrated.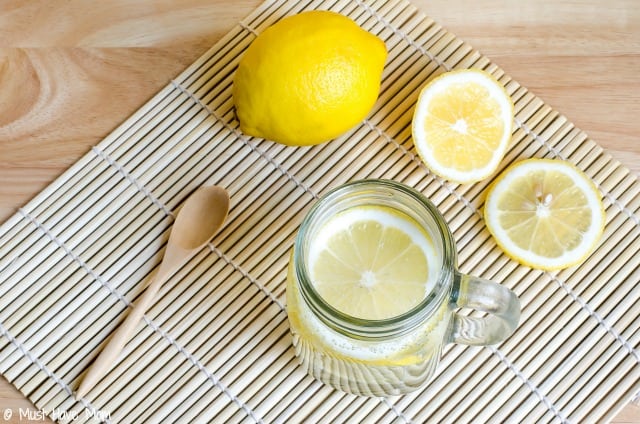 No Mother has time for tricky recipes which is why I love this one. It is a quick dump and shake together in a pint size mason jar and you are done! Just mix together 1 ½ – 2 cups of water, juice of half a lemon, ⅛ to ¼ tsp real sea salt
, Himalayan salt
, or Celtic sea salt (aides in balancing electrolytes), and 2 tsp of raw local honey. If you don't have local honey then use this one. 
The easiest way to mix this is to dump it all in a pint size mason jar, put the lid on and give it a shake. You can also double, triple or quadruple this recipe if more than one family member is sick. Just mix it up in a pitcher if you make a larger batch. I also like to add in probiotics to help the stomach bacteria get back to normal quicker.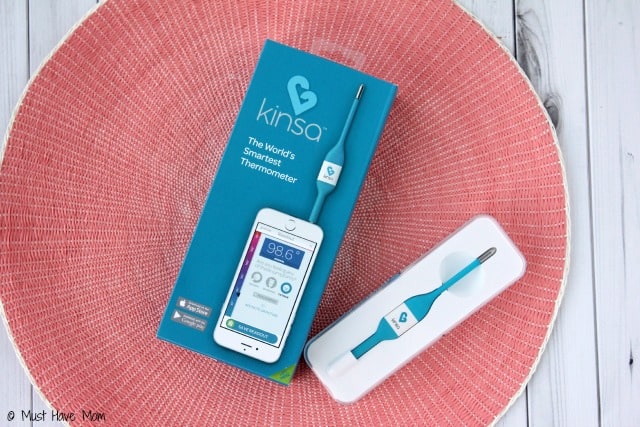 Another important symptom to monitor is your child's temperature. While I was at the Mom2.0 Summit this year I was introduced to the World's smartest thermometer and let me tell you it's pretty cool! It connects to your phone and includes a free app. It provides professional accuracy in ten seconds and can be used orally, under the arm or rectally. It's perfect for kids of all ages. I love that the app that you use with it even has a fun screen to keep kids entertained while it takes their temp! They can pop the bubbles as it is taking their temp. It's really fun and distracting enough that they don't even notice you taking their temp.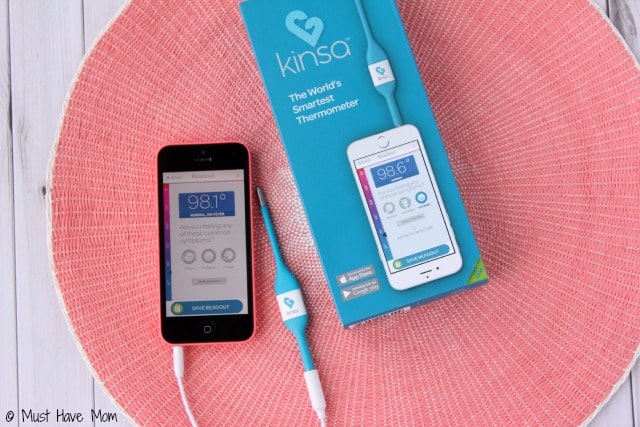 I find that generally when one of my children is sick, it isn't long before several of them have it. It can be difficult to keep track of temperatures, symptoms, medication doses and not mix anyone up. With the Kinsa thermometer app you can easily keep track of all of these and more! It allows you to set up family profiles for each family member so you can easily track their temperature readings, log their symptoms and make note of what time you gave their last dose of medicine.
Now when you need to call the Doctor you have all the info right at your fingertips! It makes logging it in incredibly easy and quick. It even allows you to document your child's illness with photos. Now you can snap a photo of that rash and it's progression and easily show your Doctor. It's been SO helpful. I use to try and write notes and then my note would get lost or I wouldn't have it nearby. I always have my phone nearby and having a thermometer that tracks the temp readings on it's own is amazing!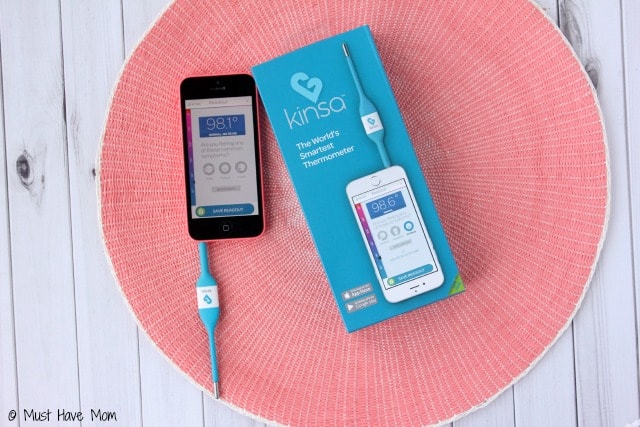 The thermometer can attach directly to your phone or you can use the extension cord (which I prefer). It requires no batteries so it will always be ready to go whenever sickness strikes!
The app even has an under-the-weather section where you can see the health status in your location. See what bugs are being passed around and know when to triple wash those hands at school! You can download the free app in the app store or google play. Get the thermometer for just $29.99! Grab the Kinsa World's Smartest Thermometer deal here!
You can print off the homemade electrolyte drink recipe below. Be sure to share it on Facebook and pin it for later too!
Sarah | Must Have Mom
Yields 1
Homemade Electrolyte Drink Recipe
Homemade electrolyte drink recipe to keep kids hydrated.
5 minPrep Time
5 minTotal Time
Ingredients
Instructions
Combine ingredients into a pint mason jar, place the lid on and shake well. Alternatively you can double or triple the recipe and make it in a pitcher.
Store in the fridge up to a week.
6.8
http://musthavemom.com/homemade-electrolyte-drink-recipe-easy-tricks-when-caring-for-sick-kids/
Copyright Must Have Mom
What is your favorite homemade remedy when your kids are sick?
~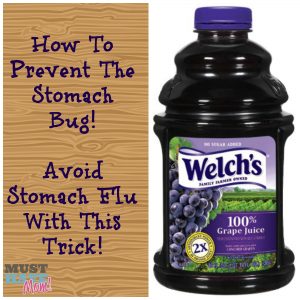 If your kiddo has caught a stomach bug be sure you read this trick on preventing the stomach bug from getting you too!