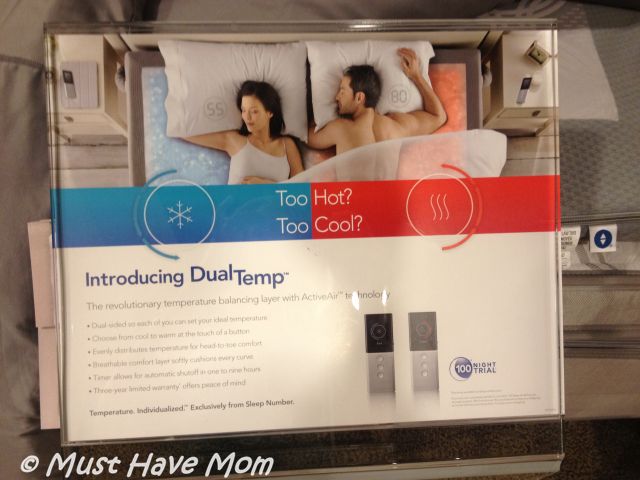 When I was sixteen years old my parents bought me a twin size Sleep Number mattress. They had one and wanted to buy me something that I would use for a really long time. Fast forward thirteen years and today I still have that mattress on a guest bed in our house. When I got married to my wonderful husband a new Sleep Number Queen mattress was the first big purchase following the purchase of our first home. I was already very loyal to Sleep Number after having slept on their mattress for so many years and loving the support it gave me. My husband instantly fell in love with the mattress and we were able to sleep in harmony, me on a softer setting and him on a firmer setting, both of us comfy and happy.
Now eight years into our marriage and 3 kids (and another on the way!) later we found ourselves needing a King size bed to fit all our little snugglers when they snuck in our bed on Saturday mornings. We visited the Sleep Number store and instantly fell in love when we laid down on the m7 mattress. It was a big step up from our current sleep number and also incorporated memory foam into the top layer. We decided to order it and treat ourselves to a bigger bed and even more comfortable mattress. It was a huge decision and a big purchase but we felt it was worth it as the mattress will last us twenty plus years. In the interest of full disclosure, we paid for the bed ourselves and did not receive anything from Sleep Number for doing so.
While in store we noticed the DualTemp layer and the employee was quick to give us a try on it. We were blown away by the amazing technology that it offered and definitely intrigued. When Sleep Number contacted me to try out the DualTemp layer I was quick to say yes! I had already tested it out at the store and was sold on how amazing it was. What I didn't know was how quickly I would be unable to sleep without it!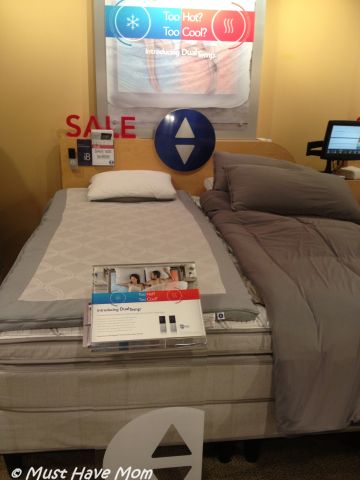 What exactly is the DualTemp layer? It is just that, a layer, that you can add to ANY mattress. The beauty of the DualTemp layer is that you DO NOT have to already own a Sleep Number mattress in order to use it. It fits on top of any brand mattress! Combine it with a Sleep Number mattress and you will each be able to sleep comfortably on your own sleep number setting AND temperature setting.You can see in the picture above that the top layer is the DualTemp layer set on top of the mattress.
The DualTemp layer allows you to customize the temperature of your bed all night long. Too hot? Choose a cool setting to stay cool under the covers all night long. Too cold? Choose a heat setting and stay warm and cozy all night, no need to send your partner through the ceiling with those freezing cold feet anymore

I was notorious for coming to bed and meeting my sleeping husband with freezing cold hands and feet in an effort to warm up. Now he sleeps comfortably and so do I!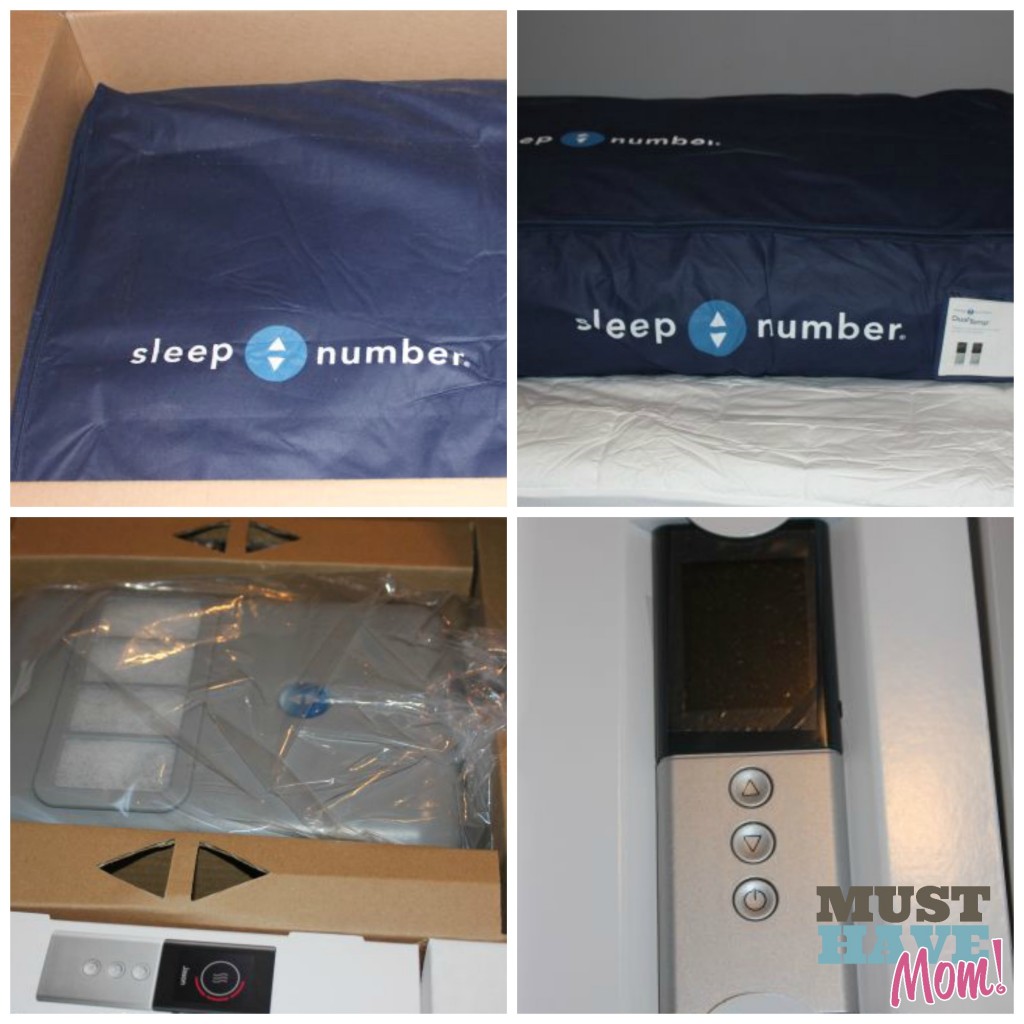 We anxiously waited for our DualTemp layer to be delivered and it came late one evening and we got to setting it up right away! Set up was easy and I was impressed with the packaging. The DualTemp layer is tucked away safely inside a nice Sleep Number bag inside of the cardboard shipping box. It comes with two wireless remotes so that you and your partner can each control your side of the bed.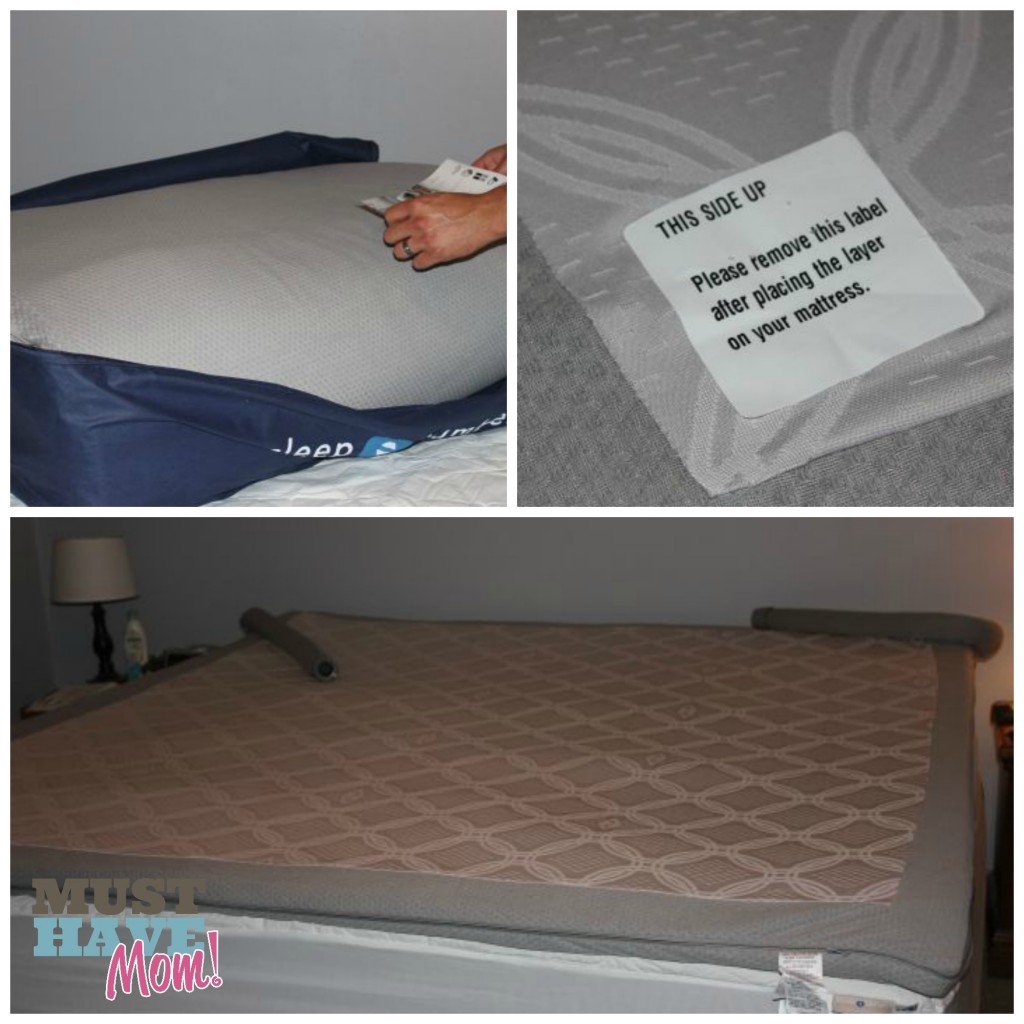 You lay the DualTemp Layer out on top of your existing mattress. We had a King size bed and thus got a King size DualTemp Layer. It rolled out easily and you can see the two "elephant looking" hoses at the top which will connect to the boxes under the bed. I loved that it even had a sticker showing you the correct side to face up. There was no guessing with this!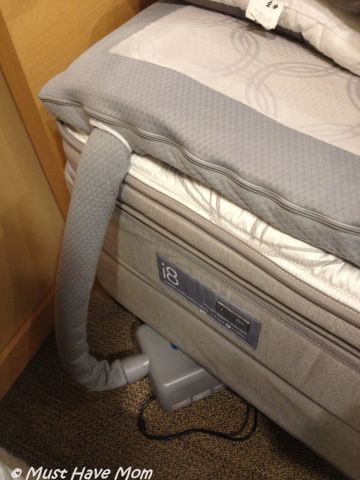 This is the box that it hooks up to under your bed. This is what is responsible for delivering the hot or cold air to your layer. The Sleep Number employee, Tom, explained it to me as similar to a refrigerator compressor cooling the air or in this case also heating it. It brings the air to the desired temp and delivers it evenly head to toe through the layer. There are thousands of little holes that the air is pushed up through in the layer. The only thing on top of your layer will be your sheet. You can literally put your hand on the sheet, under the comforter, and feel the cold or hot air coming up through the bottom sheet.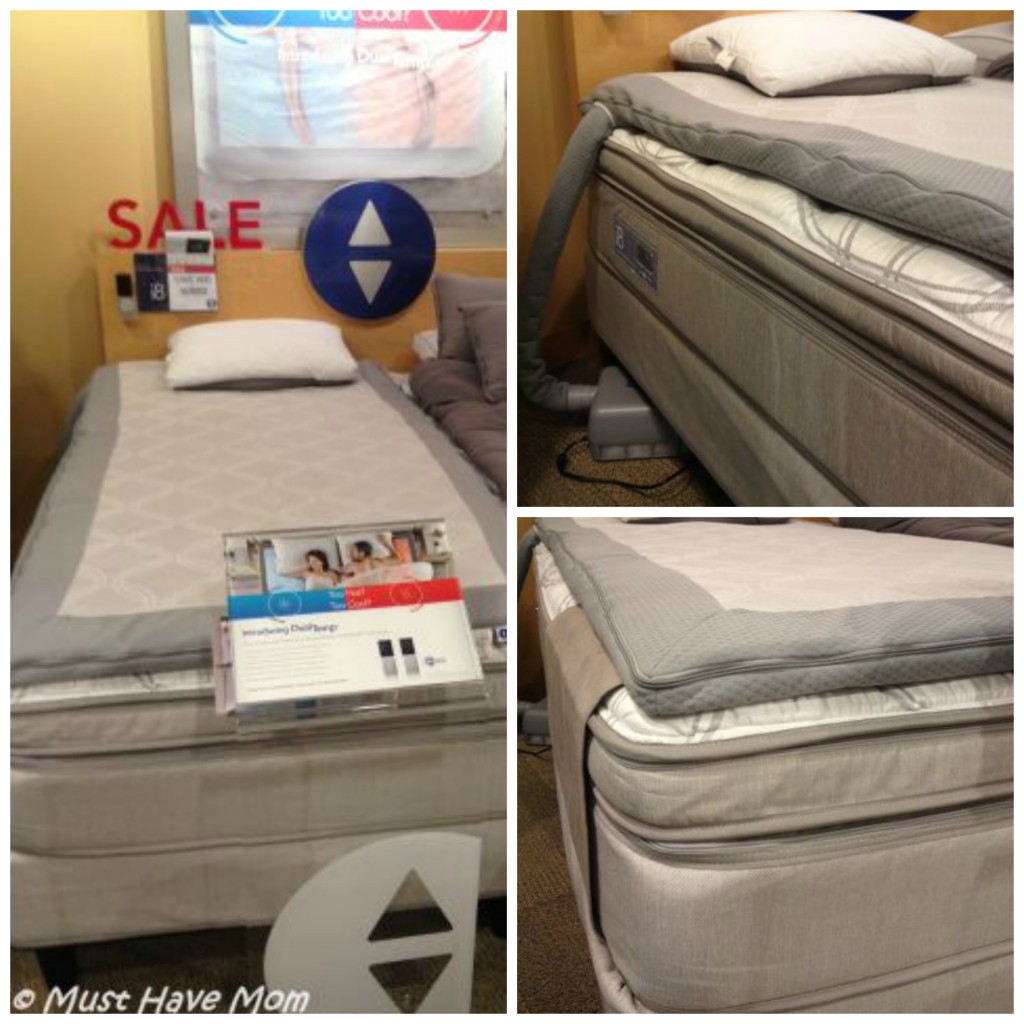 There are three settings for each temperature, low, medium or high for both hot and cold. There is also a fan setting that circulates room temperature air. If you are pregnant like me (or menopausal) and your temperature fluctuates then this is perfect for you! I may be freezing cold when I come to bed and find that halfway through the night I'm sweating. I may start off with my bed on the heat setting and switch half way through the night. I have primarily been using the cool setting as our weather had been warm but now as it cools off I find the warm setting great too! I can't stand having all my covers off because I am too hot and trying to sleep comfortable. I just am not comfortable without covers on. With the cool setting I can keep all my covers on and still stay cool.
My sister asked me what the DualTemp is like. The only way I could think to explain how nice the cool setting was is to describe it as this: You know the feeling when you are hot and climb into bed and the sheets are nice and cool? You soak it all in but then they warm up and aren't refreshing anymore. Well the DualTemp KEEPS the sheets nice and cool. You stay cool and comfortable even with blankets on top of you all night long!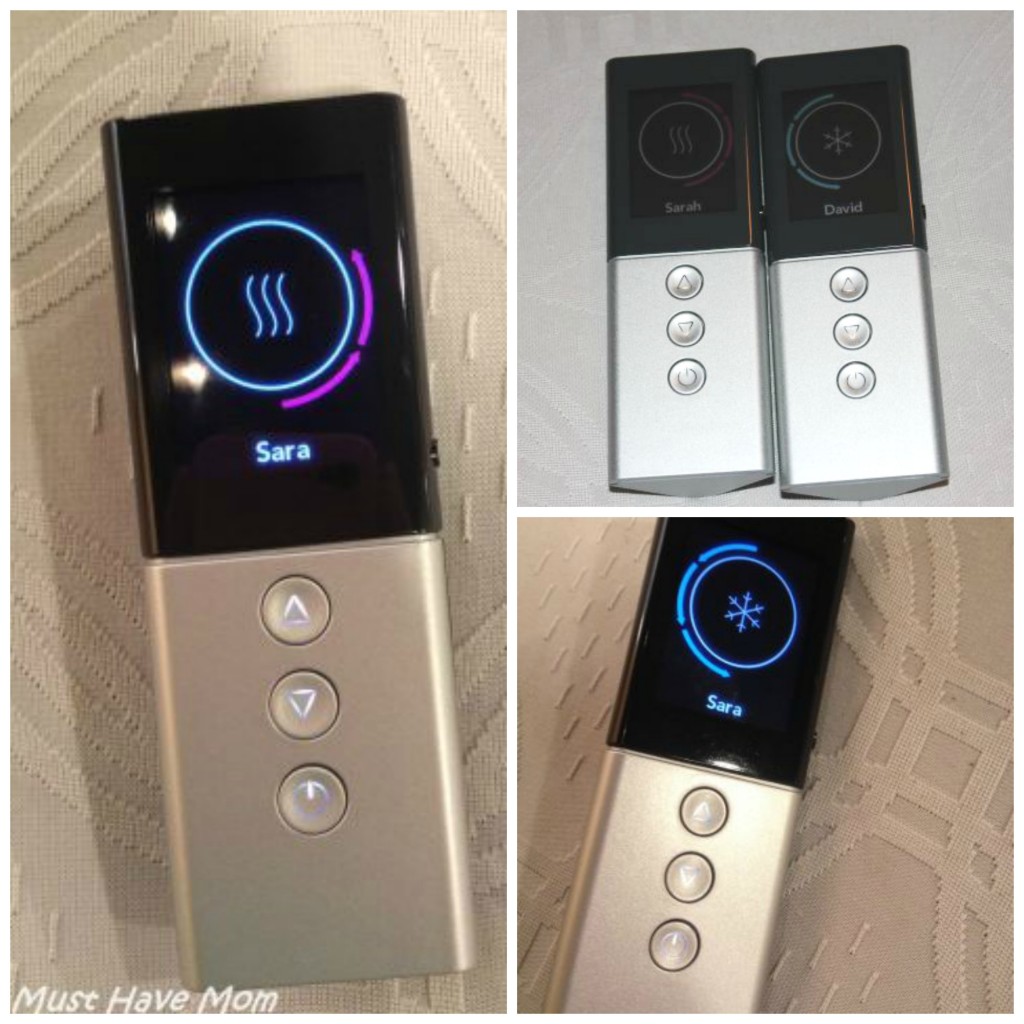 The remotes allow you to choose your own, customized setting. If you like it cold and your husband likes it hot then no problem! It also has a timer you can set for 1-9 hours to shut off itself. I leave mine on all night but as I start to use the heat setting I will likely only have it going for the first couple of hours and then have it shut off so I don't get too hot in the middle of the night.
My husband was curious about the operating cost of us running this every night. He plugged in our Kill-O-Watt which gives you an estimated monthly cost of operation when you enter in your electric rates. It costs us about $5 a month to run it. I think that is affordable for the comfort we get!
Now that we have the DualTemp Layer I can't sleep without it! I use it every night. Inevitably I will get too hot and uncomfortable in the middle of the night if I don't. This is the best sleep I've ever gotten while pregnant and it's thanks to the DualTemp helping to control my temperature. My husband is also thrilled with it because he stays cool while sleeping and doesn't have to run our ceiling fan which dries out our throats and leaves us hoarse in the morning. I know that we aren't the only couple battling conflicting bedroom temperatures. This is a common problem and now with the Sleep Number DualTemp layer everyone can sleep happy!
You can visit a Sleep Number store near you to try out the DualTemp Layer firsthand! You'll be amazed at the results. It is such a cool product! You can also learn more on Sleep Number's site.