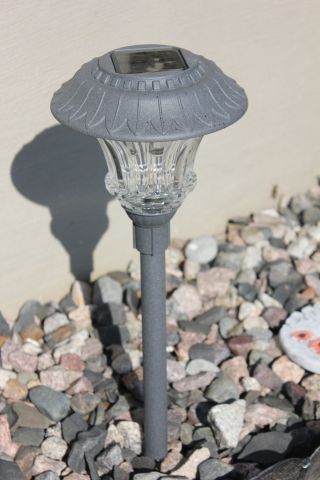 I love Fall because it means that we get to decorate the inside of the house with pumpkins and fun fall colors. It means hot cider and cozy sweaters and it also means that it gets dark a whole lot earlier. We love to entertain family and friends at our house and our outdoor lighting is lacking. We have stairs that lead up to our front door and in the distance from the driveway to the front door there isn't any good lighting. We have come to rely on solar lights to line the path up to the stairs. Unfortunately up until now all of the lights we had tried were just too dim to properly light up the walkway for our guests. I am thrilled to share with you that we have found some great quality lights that now brightly light up our walkway.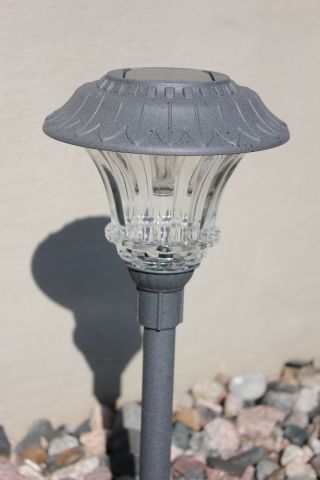 These Solar Path Lights were just what we needed to light up our walkway. Not only are they beautiful, but they get the job done! Finally a solar light that actually is bright enough to light up our pathway!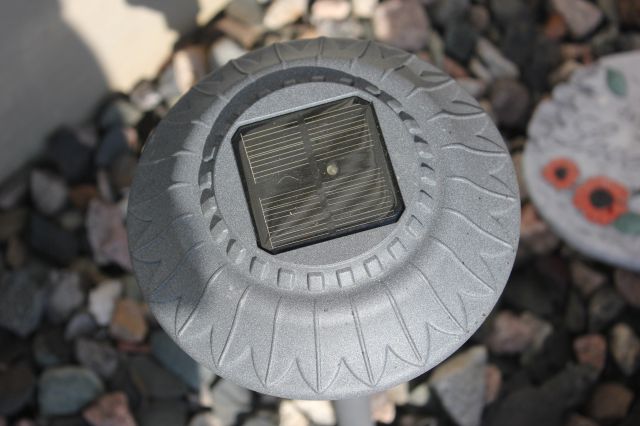 What makes these one of the brightest solar lights on the market? 6 super bright LEDs per head! The extra-large solar panels at the top of each light allow for up to 10 hours of light when fully charged. They feature a powder-coated steel casing with glass lamps. At sunset, a sensor engages each light automatically to illuminate walkways and plantings.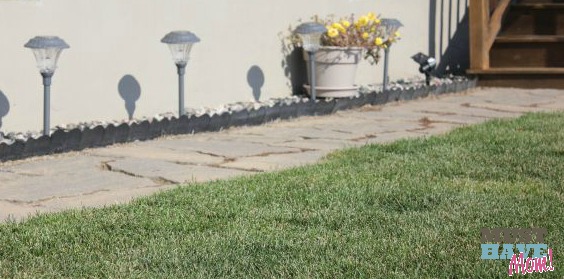 See how nicely these line our walkway? I wish I could capture a good picture of how well these light up our walkway but try as I may I just couldn't get a shot that truly showed how bright these are. These Solar Path Lights are available in bronze (shown below) and zinc (shown above). Both are beautiful finishes and will go nicely with any color scheme. We have been so impressed with these lights! After trying multiple other brands, I highly recommend these!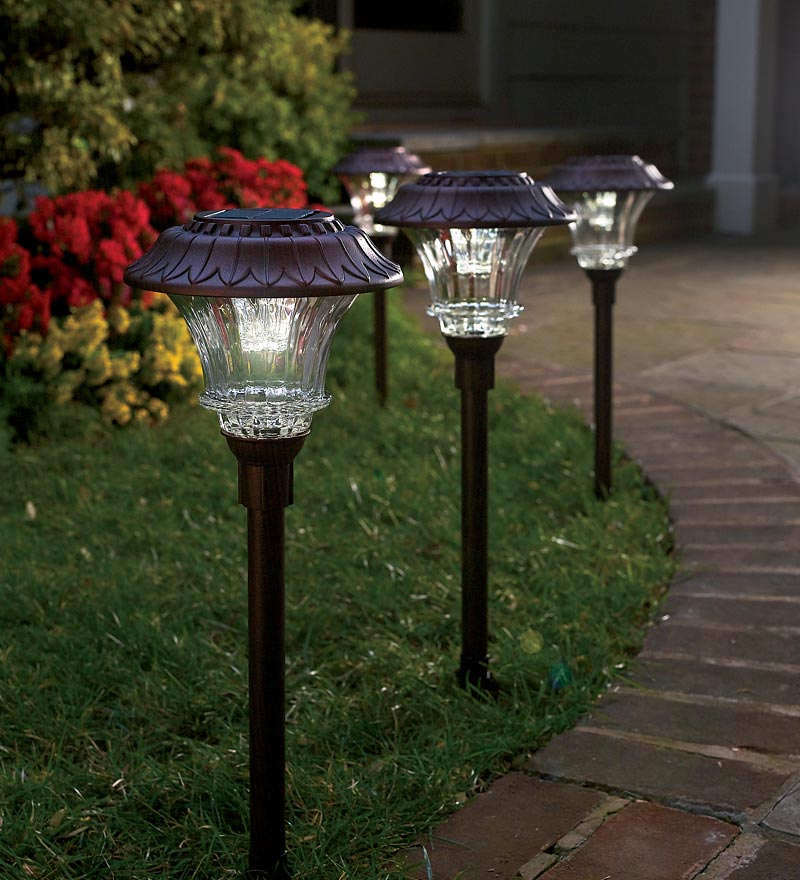 You can buy these gorgeous (and bright!) Solar Path Lights at Plow and Hearth. They come in a set of 4 for $99.95 which is a great deal for the quality.
Win! One lucky reader will win a $50 Gift Card to Plow & Hearth so you can choose what you need for your home! Enter below. Good luck!