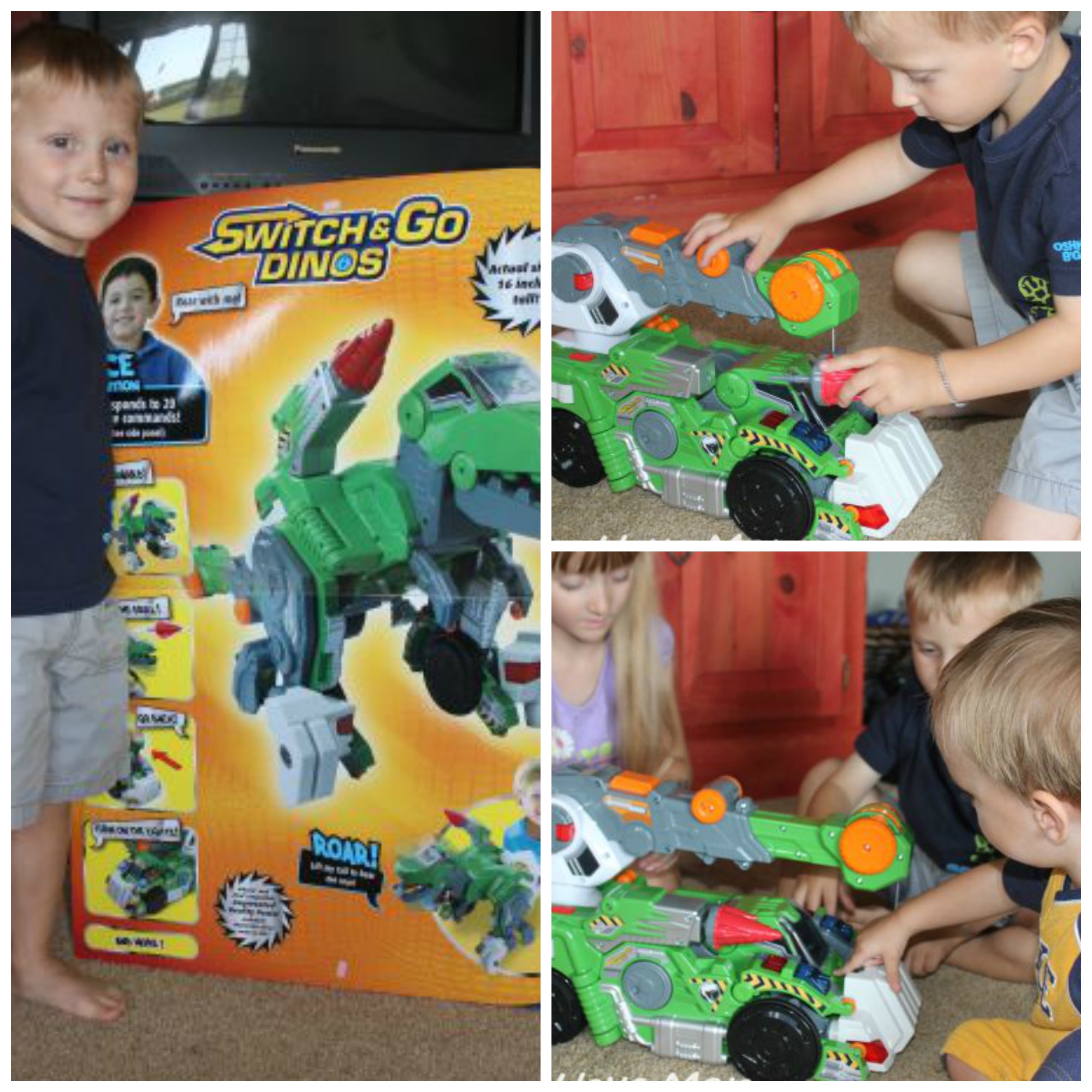 What does every little boy love? Trucks and dinosaurs of course! Why not combine the two to make the ultimate boys toy? Well, VTech has done just that with their Switch & Go Dinos! Your little guy will get the best of both worlds with VTech Switch & Go Dinos. Jagger is 16″ tall and the biggest of all the Switch & Go Dinos. Aiden was so excited to see all that he could do! Jagger packs a lot of features into one dinosaur. He walks and responds to 20 voice commands which is sure to excite your kiddo as much as it excited mine!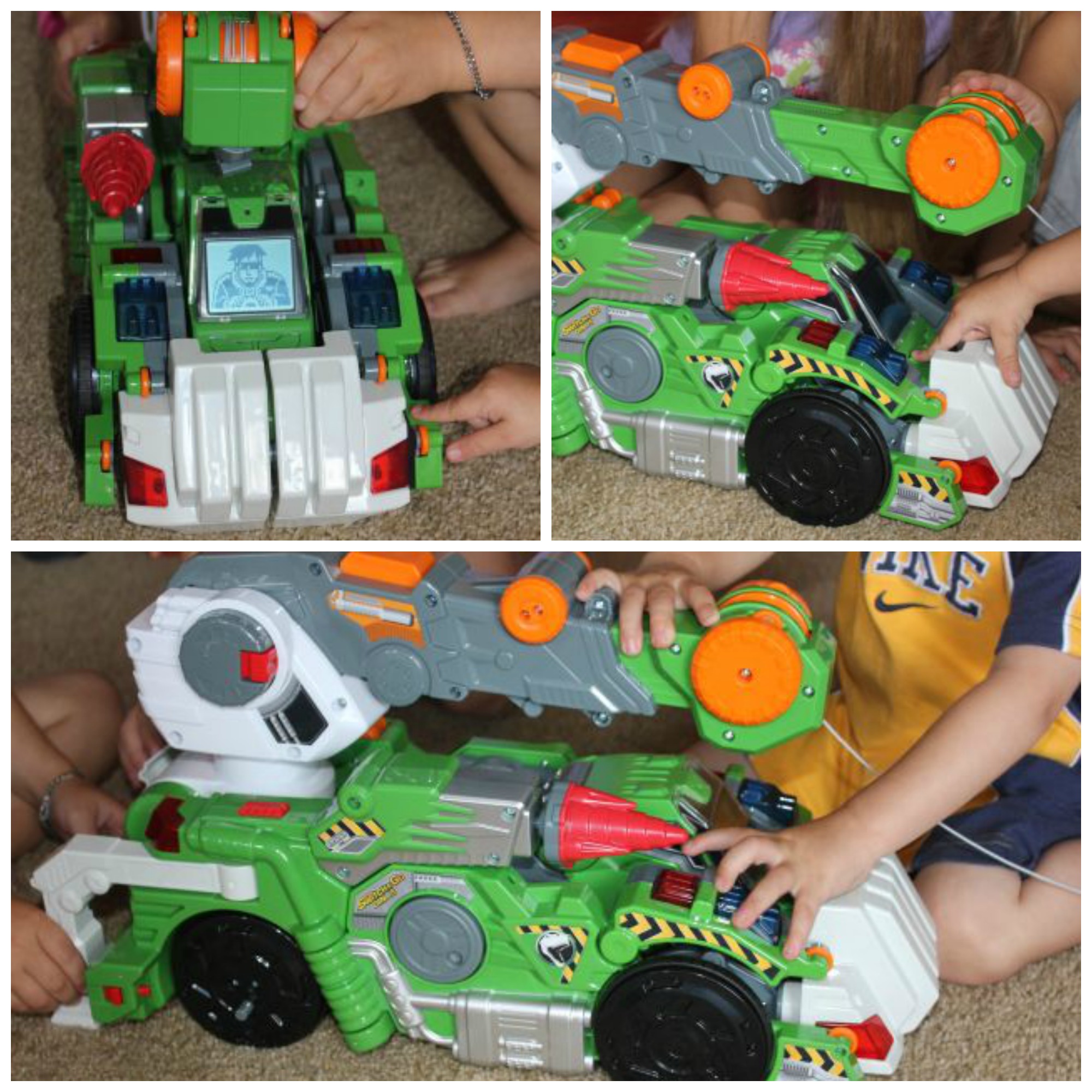 Jagger plays over 90 wild sounds and phrases so your child will definitely not get bored. Of course they get double the fun and play value because Jagger transforms from a crane into a fierce T-Rex which promotes problem-solving skills. It includes a very cool LCD screen which displays fierce dinosaur eyes and cool driver animations that stimulate visual awareness.
Jagger has multiple voice commands that he responds to in both dinosaur and vehicle modes which is great for introducing your preschooler to cause and effect relationships. Simply speak the phrase loud and clear and Jagger will do what he is told. You can tell him to go backward or forward or shoot the drill head which fires out of the launcher. You can also press the talk button to hear all sorts of fun dinosaur facts so your child can brush up on their science knowledge!
Jagger the T-Rex packs a ton of features and you won't be disappointed. We love Jagger and the versatility that he brings to playtime. Aiden learns a lot while having a blast playing!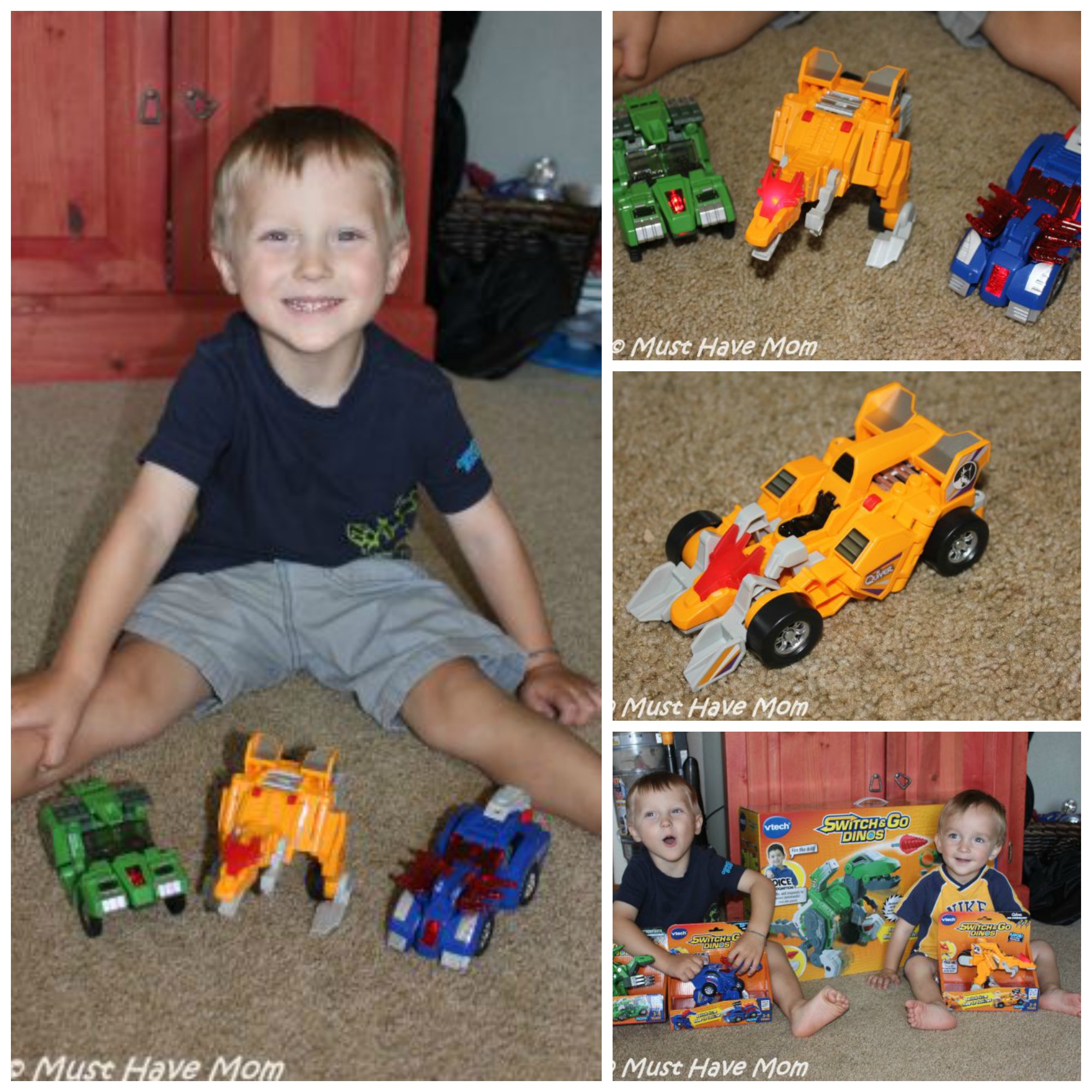 We also received these three VTech Switch & Go Dinos from the same line as Jagger. These smaller dinos also have two modes of play switching between dino and vehicle modes. They have lights and also have a talk button to hear interesting dino facts. The boys loved these and had a blast playing in both modes with them. They thought it was great to transform each dino into a car and then back again.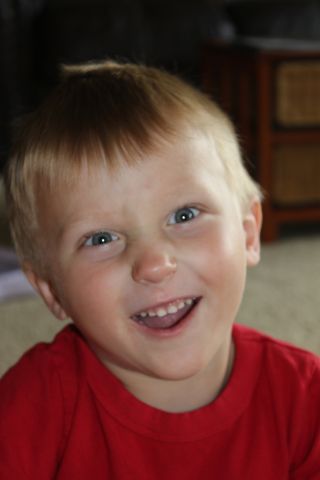 I asked Aiden to give me his best Dino roar! This is what he gave me

Snap a pic of your little one doing his or her best dinosaur impression and enter the Dino Roar Photo Sweepstakes on VTech's Facebook page. One lucky grand prize winner will receive the complete line of Switch & Go Dinos®. Sweepstakes ends September 9th!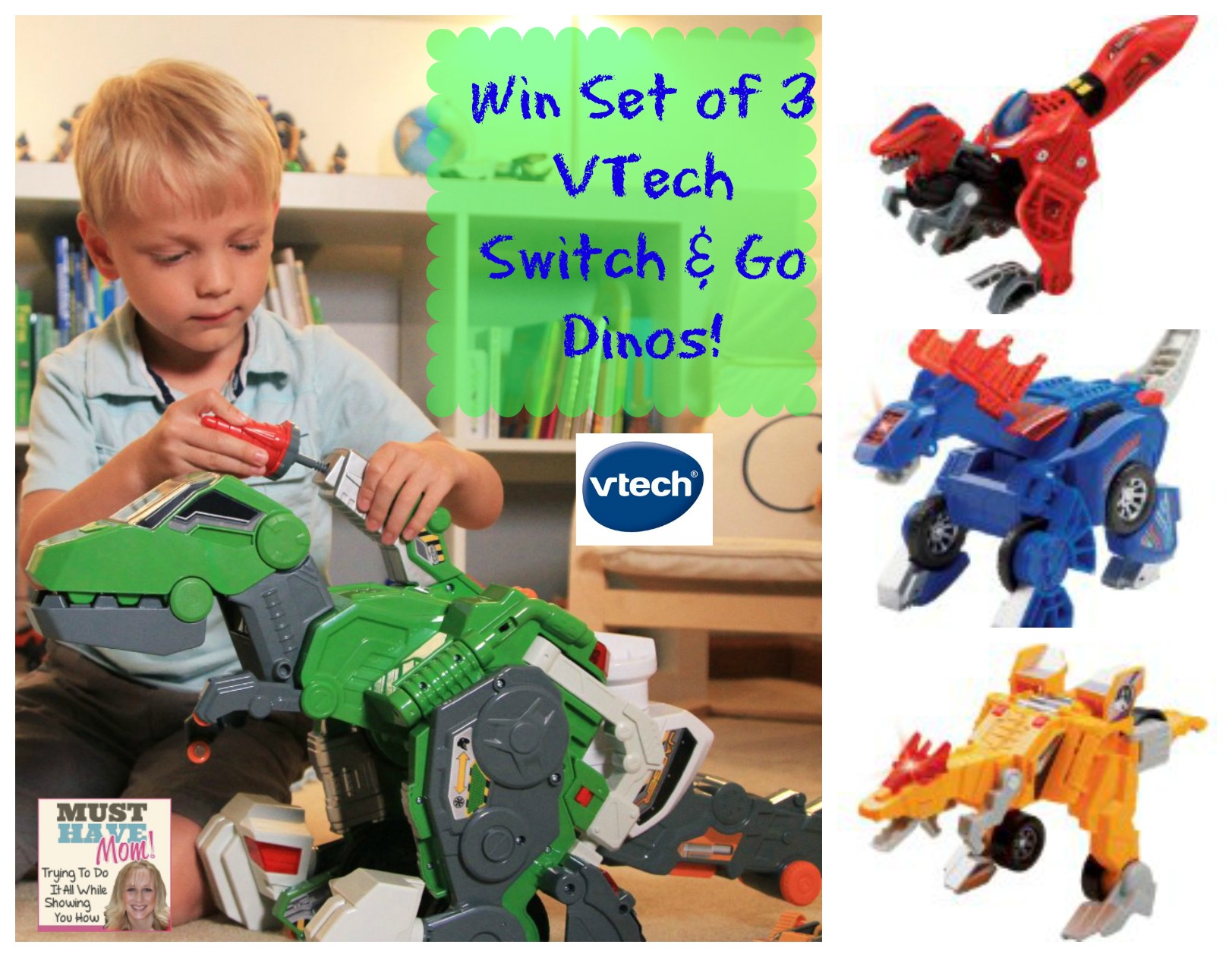 You can buy VTech's Switch & Go Dinos and Jagger T-Rex at stores near you! They are sure to create a big roar in your house!
Win! One reader will win a set of 3 VTech Switch & Go Dinos! Enter below to win! Good Luck!
*The VTech product, information, and additional gift pack have been provided by VTech.