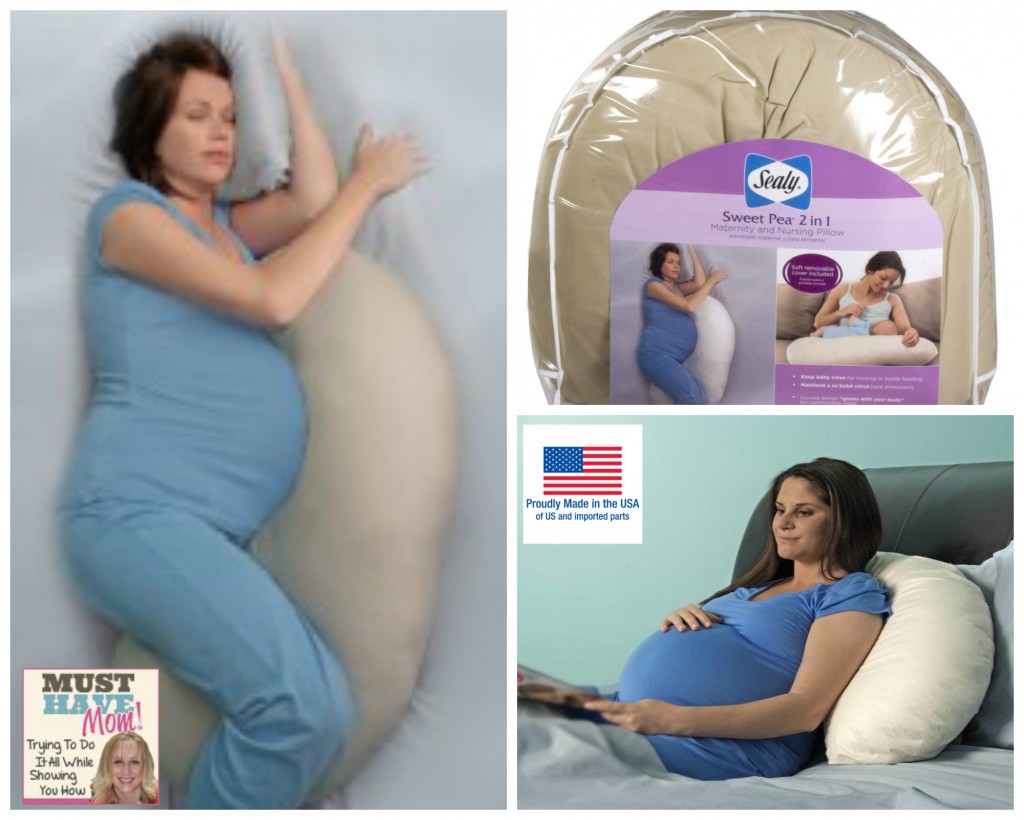 I cannot believe I am already 17 weeks pregnant! It has FLOWN by and can you believe I haven't done any belly pics yet?! I suppose that is what happens when you are on your fourth baby and have 3 other kiddos demanding your time and attention. I promise I will post a belly pic soon! I definitely have a round bump and as of today my pants officially are getting too tight. It's time to dig out the maternity clothes but in the mean time I'm using a rubberband to hold my pants on (looped through the buttonhole and button), since I also packed away my bellyband. It's definitely time to start getting ready for baby and I'm also dealing with some symptoms that come along with pregnancy.
I generally don't sleep that great when pregnant. Either I am up peeing all the time or trying to get comfortable and failing. One thing that I have learned is that the proper support pillow is essential! With your growing belly comes a need to support it and get comfortable so you can get the rest you desperately need. I have tried other pillows and found them to be less than supportive. My last pillow was just too "squishy" if you will. When I laid on it the pillow just squished down and didn't support me at all.
I was excited to give the Sealy Sweet Pea 2 in 1 Maternity and Nursing Pillow a try and I was hoping for a better result than my last pillow delivered. From the first night I used it until now (approx a month of use), it has provided amazing support. The thing I love most about it is that it is firm enough to provide support, while still being comfy and not too hard. It doesn't squish down when I put my weight on it and I've slept great with it! I would not use any other maternity pillow after trying this one.
The shape of this pillow makes it ideal for using however you wish. You can use it on your side to support your growing belly. Use it between your legs and under your belly to align your spine better. Or use it behind you to support yourself while reclining in bed and watching T.V. or reading a book. I've used it in every position and found it to be just what I need to get comfy.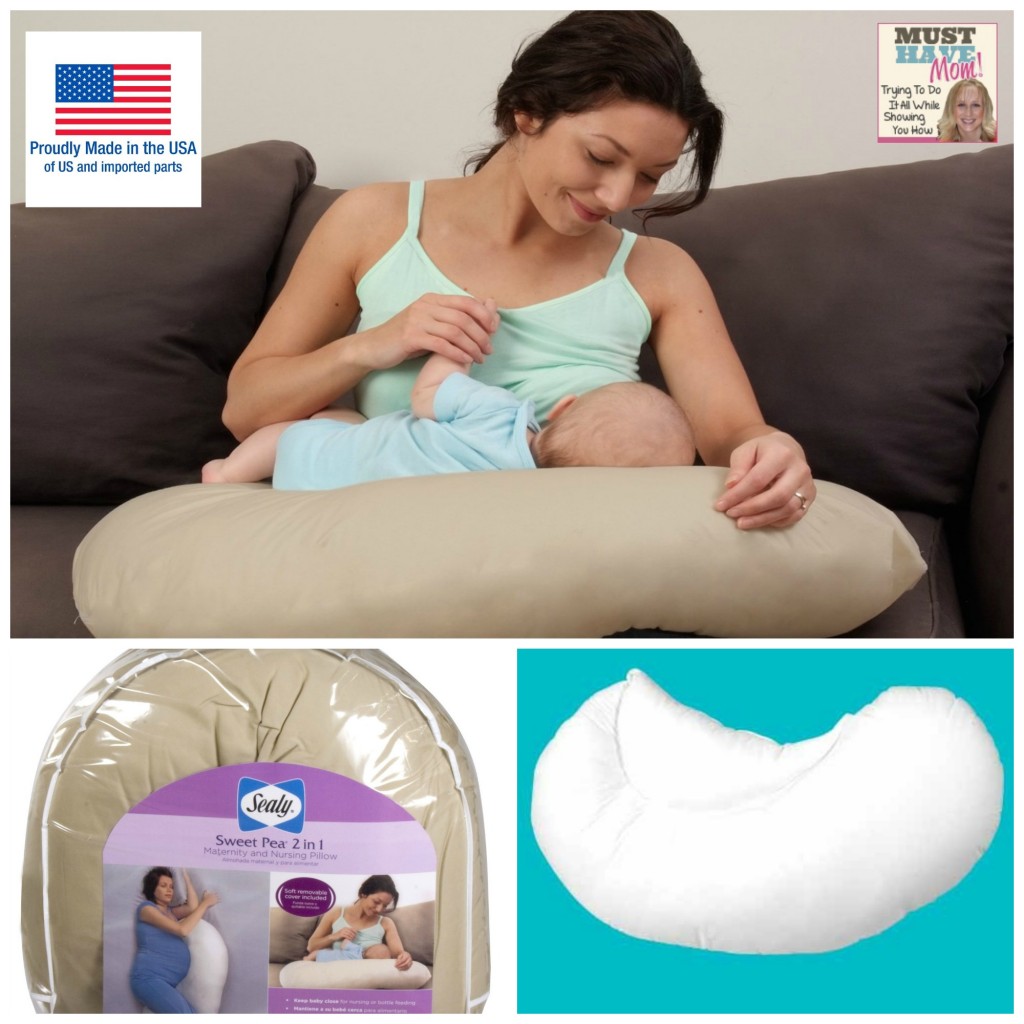 One thing I disliked about other maternity pillows is that once you aren't pregnant anymore you don't use them. The Sealy Sweet Pea solves that problem by creating a 2 in 1 design that goes from maternity pillow to nursing pillow. Once you have baby you can then use the pillow as a support pillow for nursing or bottle feeding. Simply place the pillow on your lap and use the tapered end to support baby. I love that it has dual uses.
Both the cover and the pillow are machine washable which is a great feature! The pillow is filled with 100% hypoallergenic polyester for resiliency and encased in a 230 thread count 100% cotton casing for durability. I love the cappuccino color that goes with any decor or bedding.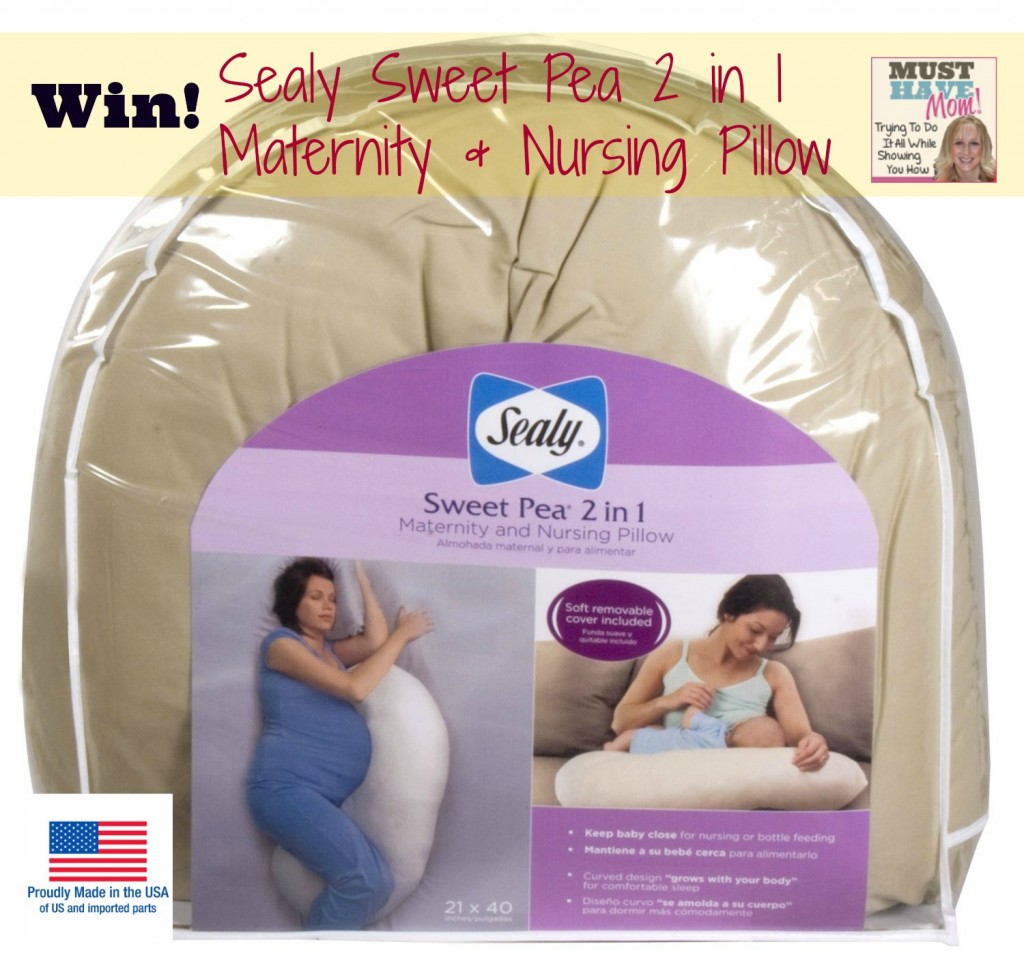 You can buy the Sealy Sweet Pea 2 in 1 Maternity and Nursing Pillow at BuyBuyBaby Stores or on Amazon. It retails for $59.99 but you can get it on Amazon for just $40 with FREE shipping!
Win! One reader will win a Sealy Sweet Pea Maternity and Nursing Pillow! Enter below.