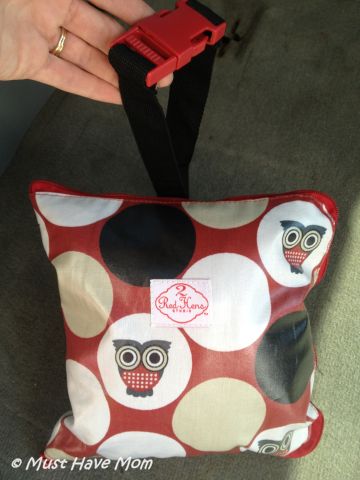 It's Fall and with this time of year comes the inevitable spreading of cold and flu germs. One place that is a prime breading grounds for germs is on your grocery cart. While I appreciate that stores are now offering sanitizing wipes for the cart, it's often hard to sanitize the entire seat area when your baby has to sit there. That's why I use the 2 Red Hens Owl Dots Shopping Cart Cover when we go to the store. It packs up nicely into a compact bag and is easy to keep in the vehicle for whenever we are out shopping.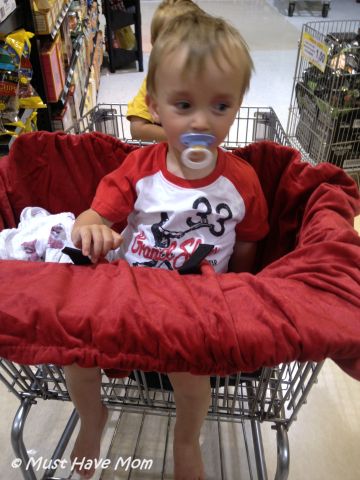 The Shopping Cart Cover opens up to reveal a plush red fabric inside that baby gets to sit against. It was easy to open up and stick over the seat of the cart. It also has two toy loops so if it's going to be a long shopping trip you can fasten your baby's toys to the loops and you don't have to worry about losing them on the floor. The cart cover also works with restaurant high chairs which we all know can be very disgusting! They always seem to be covered with old, icky food and who knows what else. I love using my cover when we are out so I know Carson isn't picking up cold and flu germs. After having an incident in the grocery store when Carson thought it was funny to suck on the side of the grocer cart (this was before we had the cover), I knew it was time to get a shopping cart cover. I could do nothing to stop him. Since I was scolding him he found it funny to keep doing it. All I could do in the end was ignore him until he stopped. It totally grossed me out to think what germs he was sucking on! UGH!! Now we use our 2 Red Hens Cart Cover and I don't have to worry about him pulling that stunt again!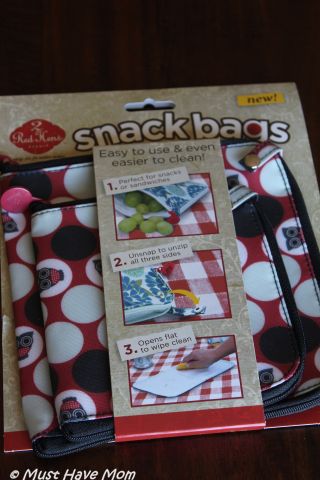 Another lifesaver when we are out and about is the 2 Red Hens Reusable Snack Bags. They are perfect for taking snacks in the diaper bag and now that Danika is in school, they are also great for packing in her lunches everyday.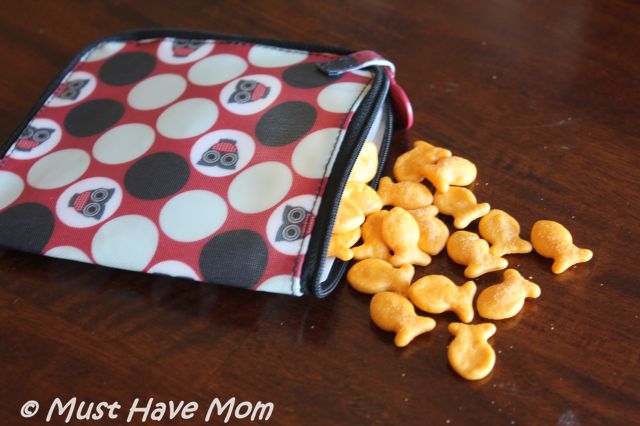 Each snack bag has a zipper closure and each package comes with 2 sizes. The smaller of the two is perfect for snacks.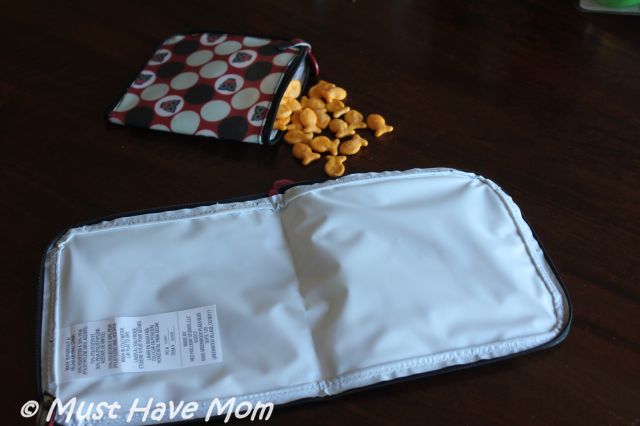 The larger bag is perfect for sandwiches! The thing I love about the 2 Red Hens reusable snack bags is that they have a 3 sided zipper so they can open up completely for easy cleaning or to create your own plate to eat on. Each one has a stopper at the top for when you don't want your child to completely unzip them. Just open that up to unzip all the way. They are so easy to clean and I love that they double as a plate!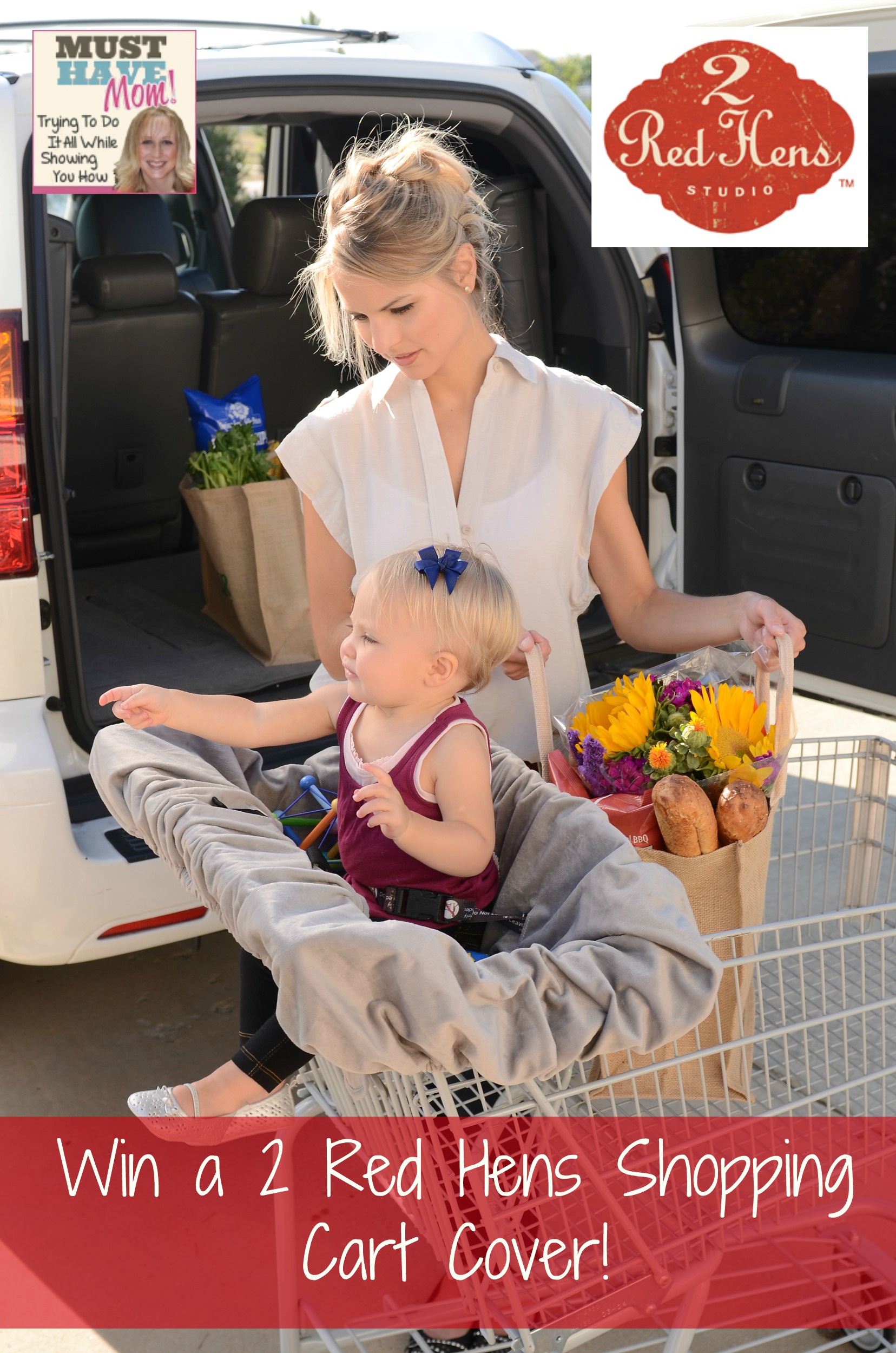 You can buy the 2 Red Hens Shopping Cart Cover and Reusable Snack bags, along with a ton of other adorable and useful items, on their site!
Win! One reader will win a 2 Red Hens Shopping Cart Cover! Enter below to win! Good Luck!