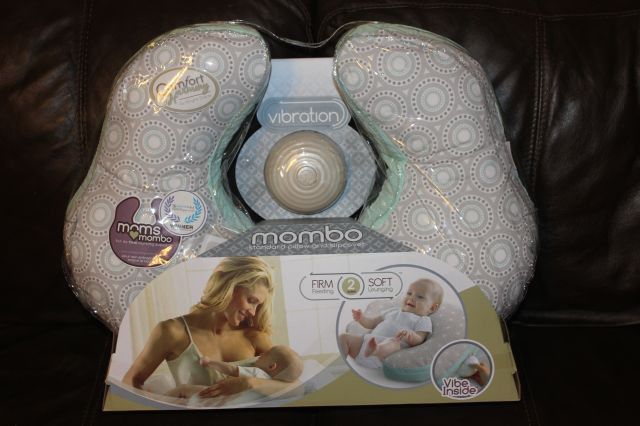 When it comes to feeding pillows I really find them helpful during breastfeeding especially in the early months. When baby is small and unable to support themselves at all it can be tiring trying to hold them in position for long. They also take longer to nurse when they are little so having proper support is essential. I have always valued my nursing pillows when breastfeeding my babies. There are many nursing pillows on the market and they all come with their own advantages and disadvantages. I am loving the new Comfort & Harmony Mombo Nursing Pillow for it's double duty features. Not only is it a nursing pillow but it is also a lounger for baby.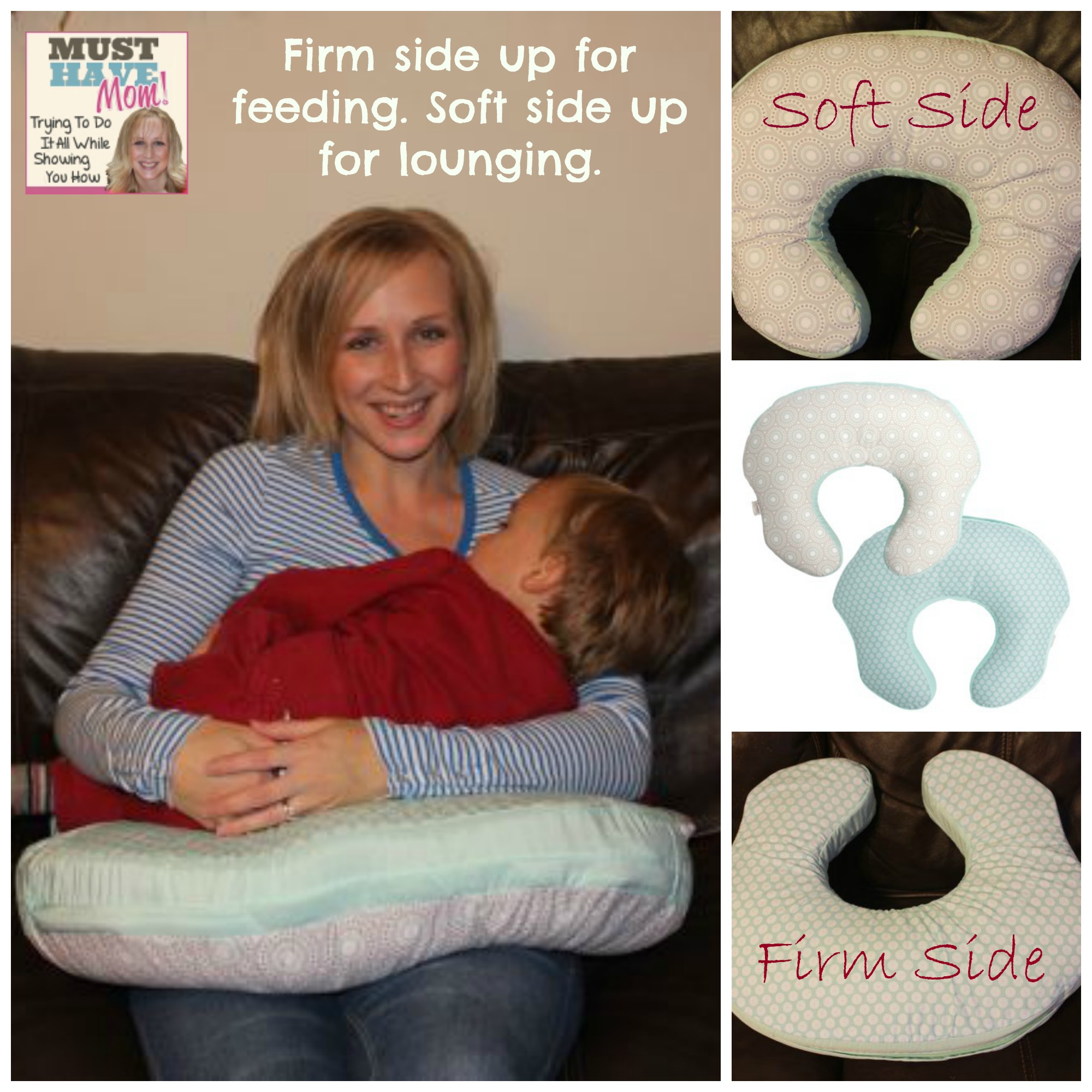 The Mombo features two different sides to the pillow. One side is firm and meant to use while nursing and the other side is soft and meant to be used during lounging. Now I used my son Carson to demonstrate how you use the firm side for nursing. He is two and I am not nursing him anymore, and I am now pregnant with baby #4, but I wanted to show you the great support that the firm side of the pillow provides. You can see that even under the weight of my 2 year old (who I admit is closer to the size of a one year old), the pillow isn't getting squished flat. It provides great support to keep him elevated and doesn't just squish down and lose it's shape. I hate nursing pillows that are too soft and don't support the child. I also don't like when they are too firm and don't have any cushion to them. The Mombo seems to be the perfect balance between the two.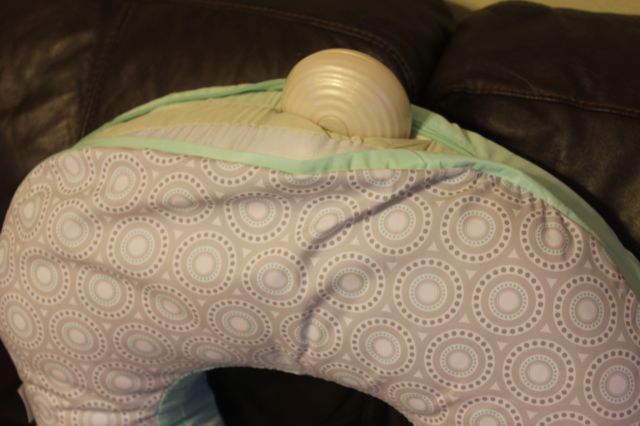 You can also use the Mombo as an infant lounging pillow. It has a VibeInside vibration unit that slips into the pillow. Push down to activate it and it will vibrate for 30 minutes or until you turn it off. Baby can lay on the pillow or sit supported by it. I love products that have 2 in 1 features so this is a big bonus to me. When the vibration unit is in place you don't notice it at all while nursing so I have found no need to remove it each time. The slipcover also comes off for easy washing! I am in LOVE with this Mosaic Moonlight print. It's gorgeous and the perfect gender neutral print. It's not too girly and definitely not super boy either.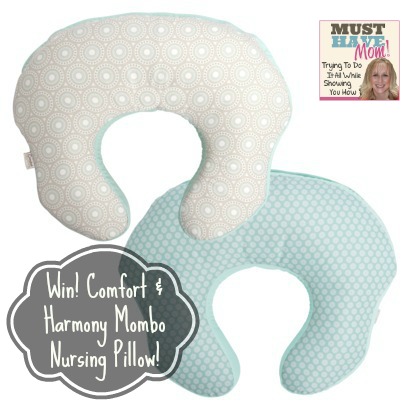 You can buy the Comfort & Harmony Mombo Nursing Pillow at Target.com and in Target stores. They retail around $39.99 which is an excellent price point for the value of this 2 in 1 product.
Win! One reader will win your choice Mombo Nursing Pillow! Enter below.