This post is brought to you by Gevalia Coffee from Kraft Foods and The Motherhood. I received a sample of Gevalia Coffee and I've been compensated for my time. All opinions are my own.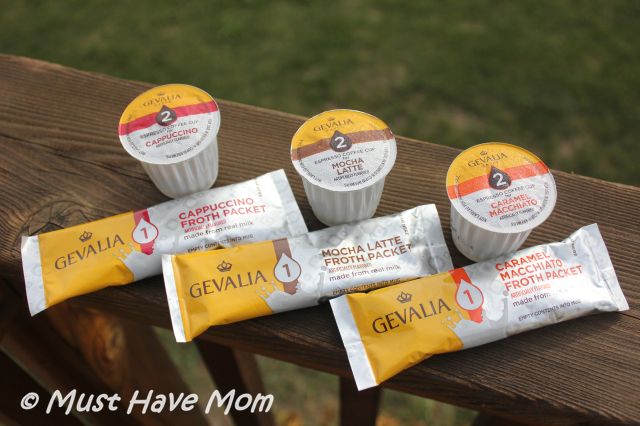 If there is one thing that has made a re-appearance in our house this past week since Fall weather emerged, it is our Keurig! We absolutely love our Keurig and now that the weather is cooling off we have been using it every day again. One big reason I love the Keurig so much is because my husband and I drink different hot beverages. He loves coffee of any kind and I like the cappuccino and hot chocolate. The new cafe style K Cups from Gevalia are perfect for my husband and I because they have a range of flavors to choose from. We sampled the Cappuccino, Mocha Latte and Caramel Macchiato.
These revolutionary two-step single-serve café-style coffee beverages are made from real milk and couldn't be easier to prepare. I love that you don't have to brew two different K Cups to get the froth. You simply dump in packet "1″ which is a powdered packet and then brew the matching "2″ K Cup. They are color coded AND labeled so they are really easy to grab even if you are half asleep in the morning when you are doing it.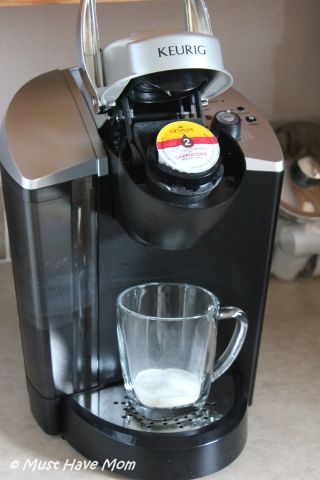 We found that brewing on the smallest cup setting (which is a 6) on our machine, produced the best flavor. My husband thought they tasted watered down on the 8 setting. Of course the beauty of a Keurig is that you can brew it to your own liking!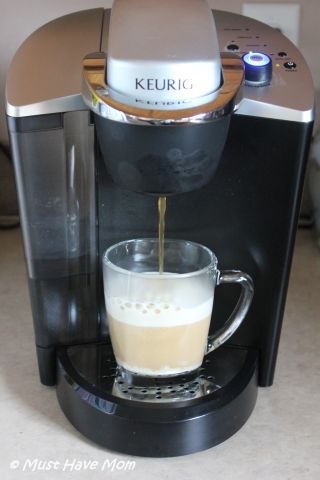 Once it starts brewing you will see the beautiful foam froth up at the top! When we got married we got an espresso machine for a wedding gift. It was so complicated and time consuming that we honestly never used it. With the Keurig and these new Gevalia 2 step cafe style varieties it's SO easy to make the cafe style beverages we love without all the work and complicated steps. I love how much they've simplified it all. No fancy machines or tricky steps to follow!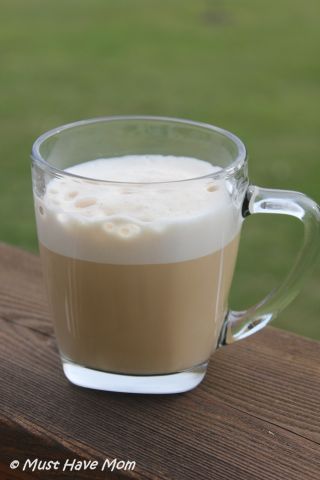 The three varieties available are:
Mocha Latte — A creamy, perfectly balanced blend of cocoa and coffee topped with a velvety layer of foam
Caramel Macchiato — Creamy and smooth, with the indulgent flavor of caramel, topped with a velvety layer of foam
Cappuccino — Smooth, mildly sweet with subtle roasted coffee notes, topped with a velvety layer of foam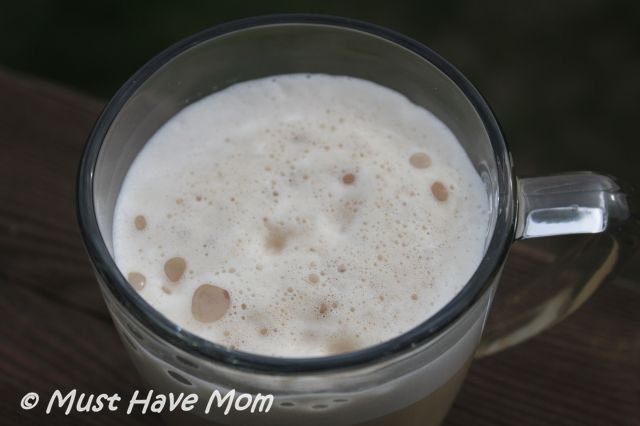 Gevalia café-style beverages are available for purchase in six packs ($8.49 SRP) and nine packs ($11.99 SRP) at grocery, drug and mass retailers nationwide, as well as online at Gevalia.com. Visit FoamAtHome.Gevalia.com for more information and a free sample of Gevalia Mocha Latte starting today, National Coffee Day, September 29!
Win! One reader will win a box of Gevalia Caramel Macchiato K Cups! Enter below. Good luck and Happy National Coffee Day!