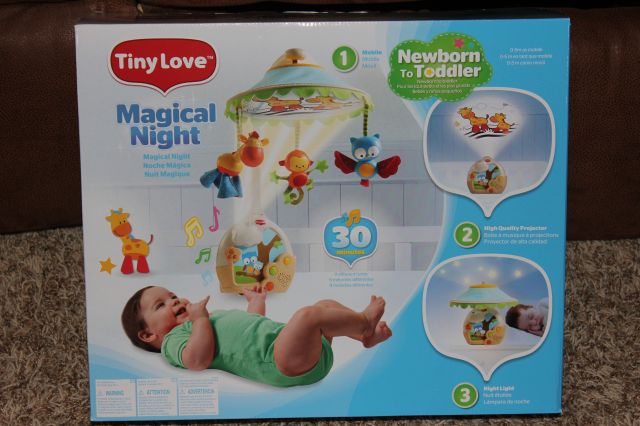 I have had a different crib mobile for each of my three children. Usually I bought the one that matched their crib bedding. I never realized what I was missing out on though! The standard mobiles that they sell to match the crib bedding lack any extra features. You wind them up and they play music and when it's done then it's done. The Tiny Love Magical Night Projection mobile knocked my socks off with not only it's array of features but the versatility and grow with me features. I absolutely love it.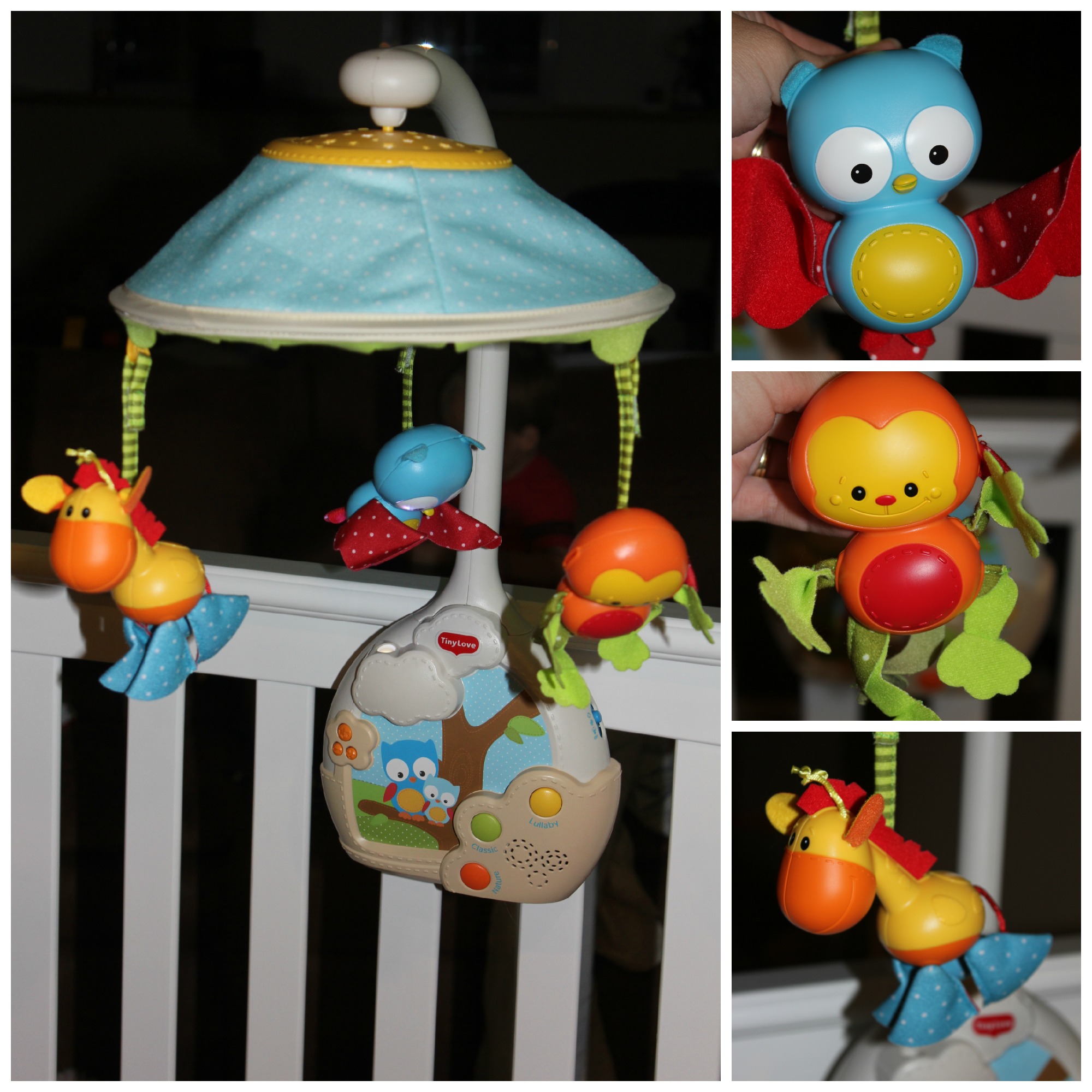 This mobile has a variety of features making it perfect from birth to 18+ months. The first mode is to use it as a typical mobile would be used. You hook it to the crib rail and it plays music, moves in a circle and my personal favorite, projects an image on the underside of the mobile canopy. It is SO cool. Me and the kids all laid under it so we could check out the projection. We all agreed that it is amazingly cool. The colorful animals are bright and cheery. There are different options for what type of music you want played as well. Choose your genre and you can also choose if you want the projector on or off and just play music. There is also a volume setting so you can turn the mobile up or down which I love and the music plays for a good long 30 mintues.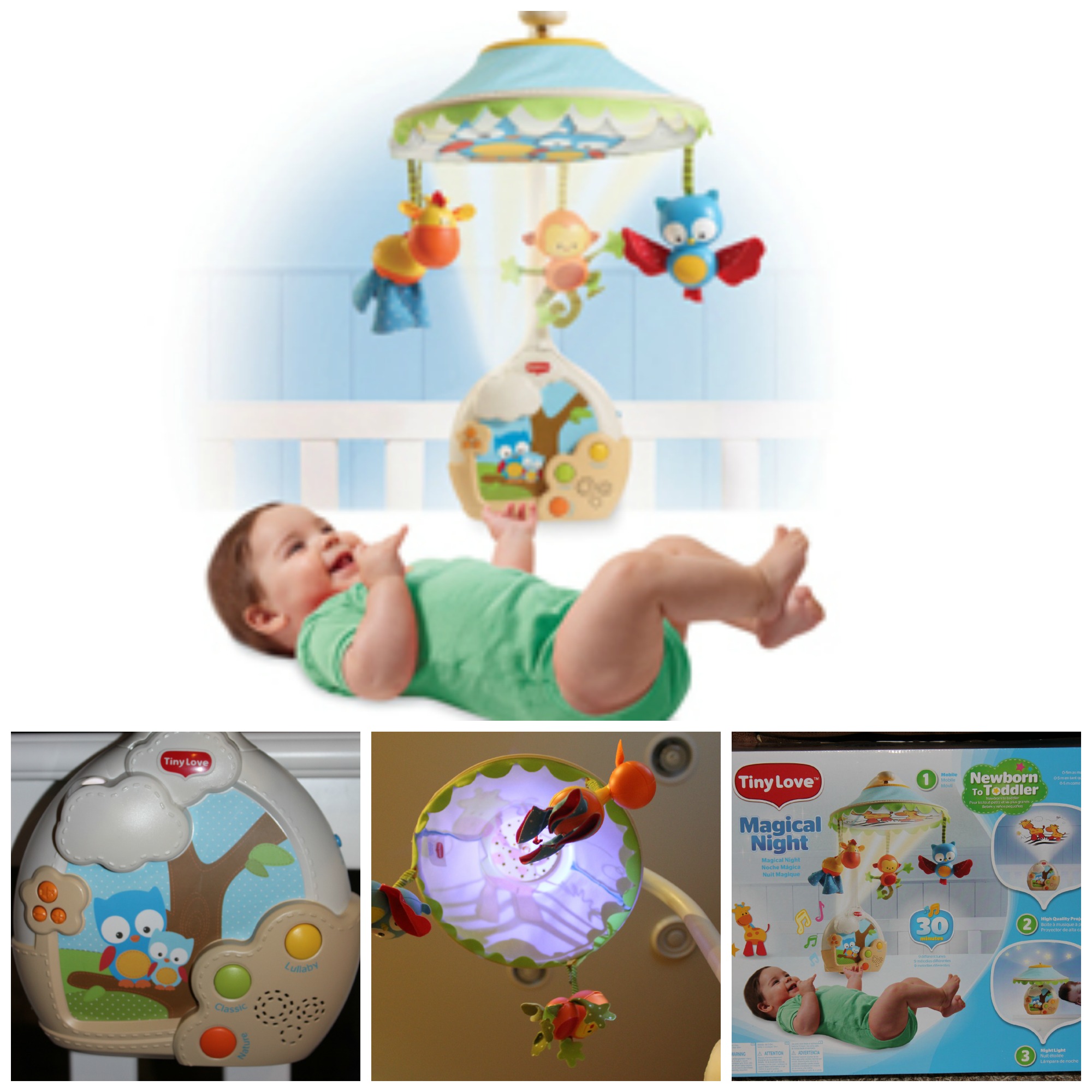 The projection is my favorite feature so I had to try and get a picture of it from the underside. You'll see it on the bottom center pic above. It was so hard to get a good picture of but you get the idea!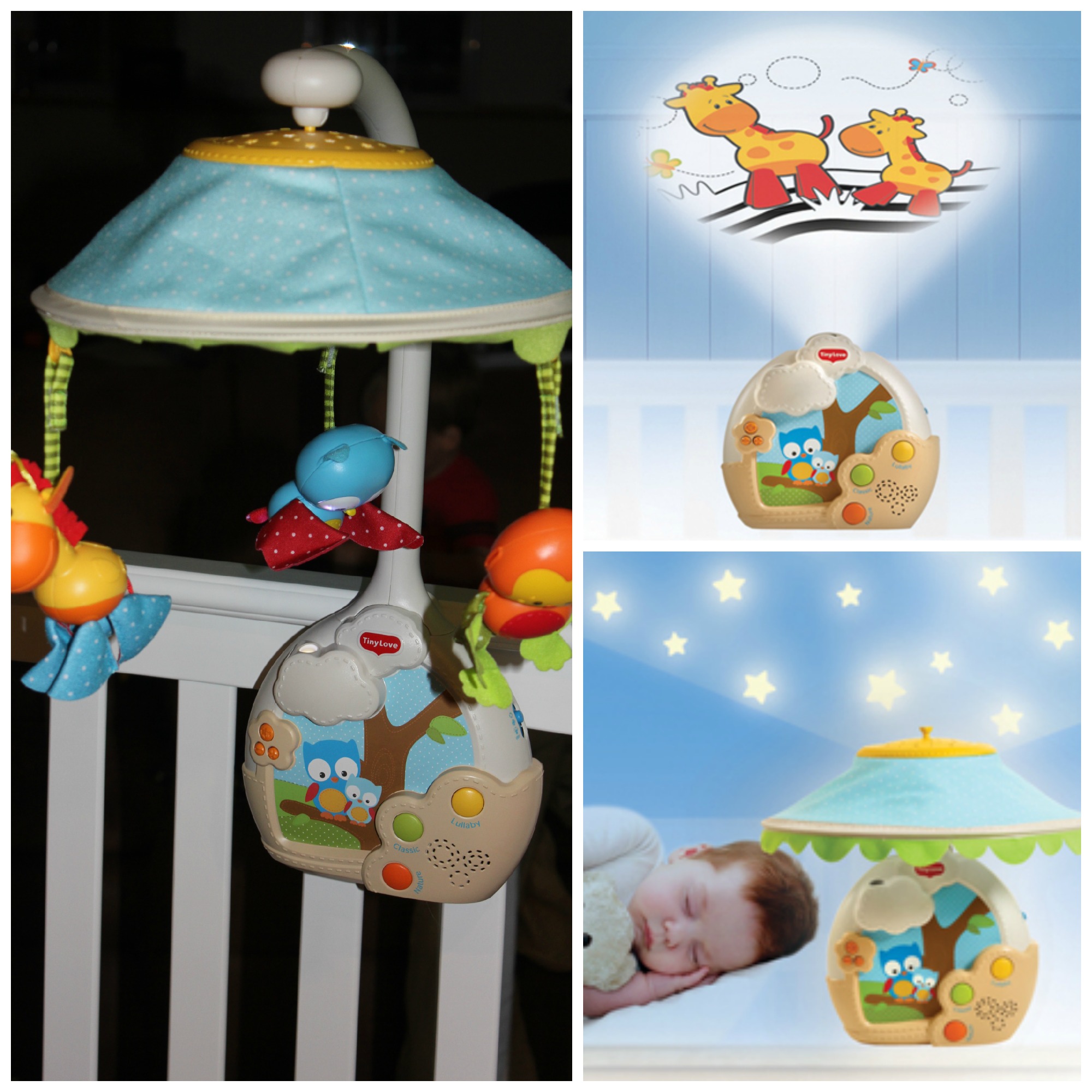 Once baby is done with the typical mobile settings (around 5+ months) you can remove the canopy and use it as a crib music box with ceiling projection. Since their eyes are more developed now they will be able to see the projection on the ceiling. It continues to play music and project on the ceiling you have just removed the canopy and toys.
Once baby is 18+ months you can use the mobile as a starry musical night lamp on their nightstand. You can attache the canopy (minus the toys) to the base of the music box and it will project stars onto the ceiling. Your child can push the button for the music that he or she wants!
As you can see the Tiny Love Magical Night Projection Mobile is far more than just your run of the mill crib mobile. It grows with your baby and really gives you a great value for your money. I LOVE products that have more than one function and that will grow with my kids. They get big way too fast and we all know that we don't want to pack away the crib mobile once the baby gets moving around. This way you don't have to! You can continue to use it in a way that is safe for baby.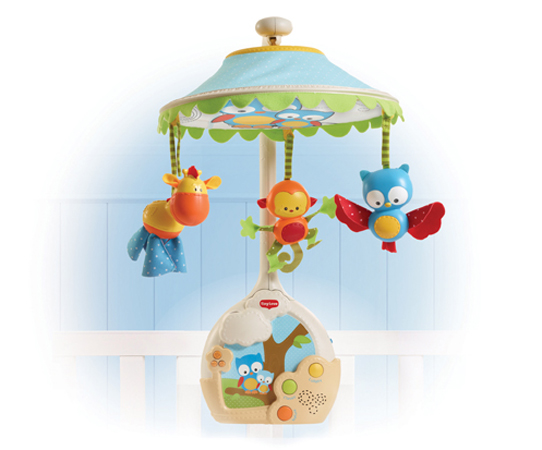 The Tiny Love Magical Night Projection Mobile belongs on every moms registry! You can get one on Tiny Love's website, Amazon or stores near you!
Win! One reader will win a Tiny Love Magical Night Projection Mobile worth $70! Good Luck!