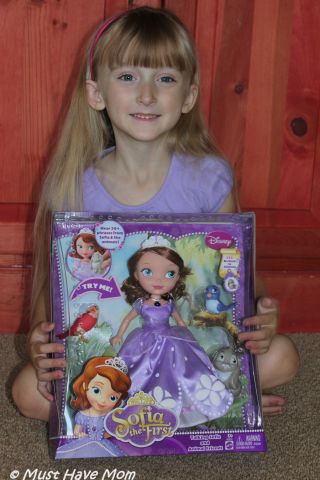 Danika is my little princess. She loves all things girly including pretty hair, beautiful dresses and dancing and twirling around. Pretending to be a princess is a rite of passage for nearly every little girl. Now with Mattel's Sofia the First, girls can learn with Sofia that looking like a princess isn't all that hard, but behaving like one must come from the heart. With the help of the three fairies in charge of the Royal Training Academy — Flora, Fauna and Merryweather of Disney's Sleeping Beauty — and her fairy godfather Bailywick, Sofia learns that what makes a real princess is what's on the inside.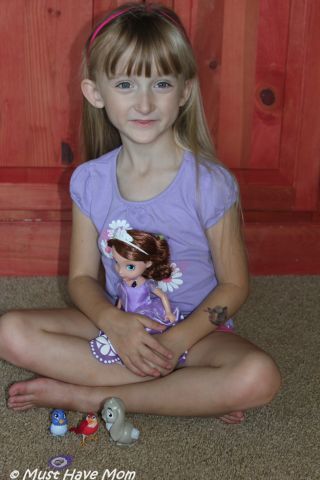 Danika was SO excited to have her very own little princess complete with animal friends.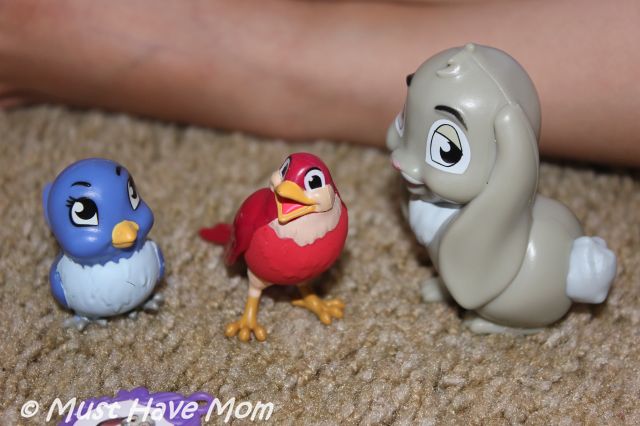 All three of these little animal friends come with Sofia.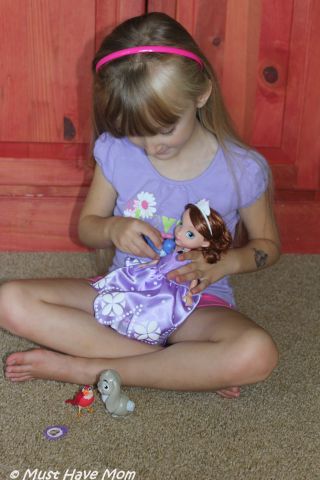 As the story goes, Sofia has the Magic Amulet of Avalor that allows her to talk to animals, but is coveted by the evil sorcerer Cedric who wants to steal it so he can use it to take over the kingdom. Let your little princess decide how Sofia and her friends will protect this special stone through these very important qualities. Wearing her very special amulet from the King, Sofia can understand and talk with animals. Dressed in her signature princess gown, this 10.5-inch Sofia doll can recognize and talk with three of her best animal friends: Clover the Rabbit, Robin the Robin and Mia the Bluebird. When girls bring each animal close to Sofia's amulet, it glows, and Sofia can recognize and talk to each beloved friend and get unique responses in return! With multiple character-specific phrases from Sofia and her animal friends, it's endless interactive friendship fun! Danika loved hearing what Sofia had to say to each animal.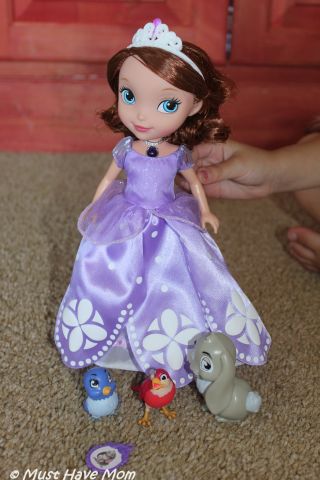 Introducing Danika to the Sofia doll was a great way to talk about her thoughts on kindness, generosity, loyalty, honesty and grace.We had a fabulous discussion going through the princesses story and talking about what it meant to be kind, generous, loyal, honest and graceful. These are all traits that I want my daughter to possess and this was a great way to discuss them in a way she could understand and relate to.
You can tune in to the series on Friday mornings at 9:30am/8:30am Central on Disney Junior on Disney Channel!
Get Mattel's Disney Sofia the First "Talking Sofia and Animal Friends" Doll at a retailer near you! This is a fabulous Birthday or Christmas gift idea!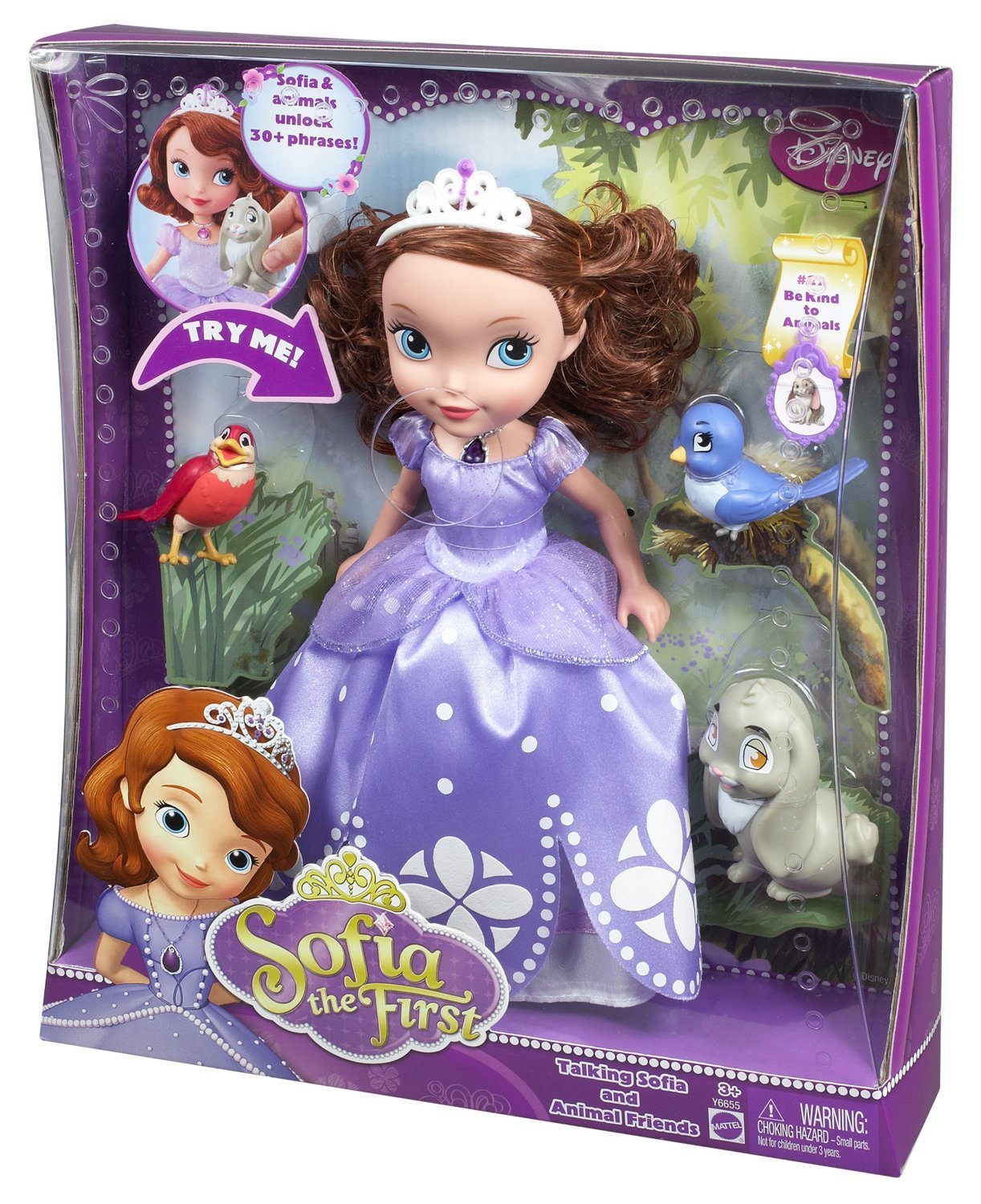 Win! One lucky reader will win a Sofia the First Doll worth $40! Good Luck!