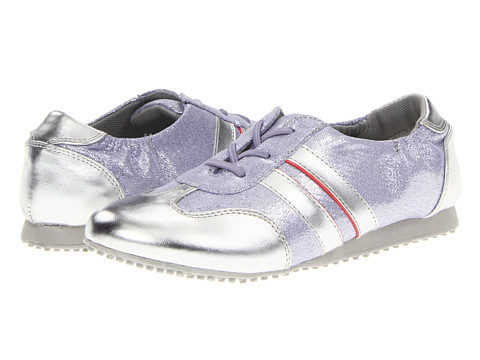 I love shoes and I tend to have just as much fun buying shoes for my kids as I do for myself. I am in LOVE with the new Enzo Francine shoes that Danika just got. They are bold and on trend! They are just perfect for her first big year at school as she starts Kindergarten this year! We had a blast back to school shopping which you can read all about right here on my site. Check out all of our fun fashion finds too!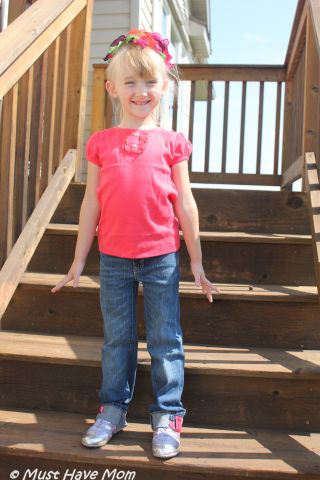 Danika loves how comfy the Enzo Francine is and she really loves how purple and sparkly they are! They are the perfect comfy shoe for a long day at school. I love that they give the look of laces without her having to tie them. They slide on and off easily so I know she can do them all by herself at school.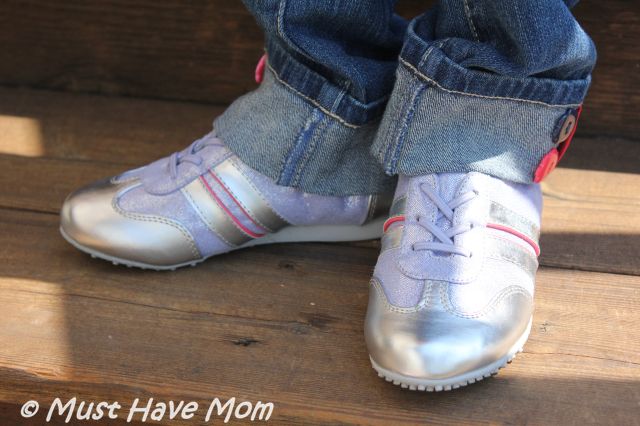 They have a breathable textile lining and a cushioned textile insole making them comfy and cozy. The padded tongue and collar provide additional comfort so I know she won't come home with sore feet at the end of the day.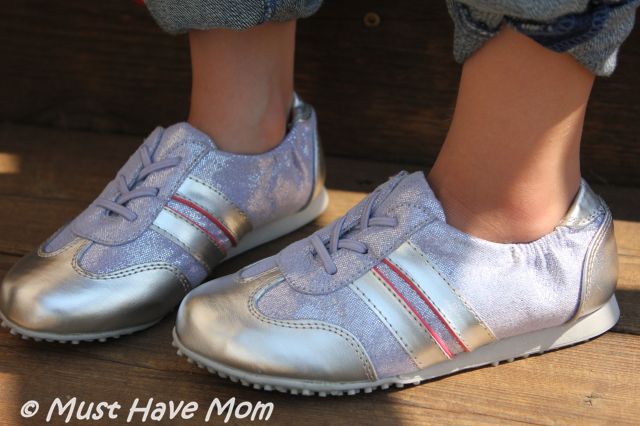 We are loving the trendy and bold new Enzo Francine. Just check out that sparkly purple! Every Kindergartener is sure to love it! I know it was right up Danika's aisle! They fit true to size and the flexible sole makes them a great pick for growing feet.
These go perfectly with jeans or a sporty skirt! They are casual while still being perfectly adorable. If you aren't familiar with Enzo here is a little background on their brand:
For the finest in high-fashion footwear, Enzo is recognized world-wide for their children´s shoes with unique designs and comfortable fit. Enzo offers a versatile collection of children´s shoes in an impressive range of styles, colors, and fabrications. The Enzo kid´s line includes boots, sandals, and more. With such an incredible range of styles, the Enzo children´s footwear line is sure to provide the perfect complement for whatever the occasion. Choose from boys tailored dress or boot to girls ballet flats or sneaker. For school or play all Enzo shoes have quality design and fit.
You can get the Enzo Francine at Zappos.com! They come in sizes 8 Toddler to 5 youth! They are perfect for back to school style!
Have you finished your back to school shopping yet? What is left on your list?